Spring Into Storage Renovations
Spring cleaning doesn't need to be boring. Make a statement with your storage renovation solutions.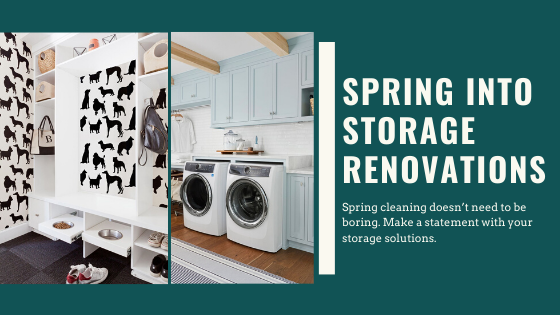 It's time to spring into storage renovations! When the weather changes, it's a great time to make updates to your home! Time to clean out your closets, empty your junk drawers and organize your holiday decor. A great time for storage renovations! While we know this doesn't sound like a fun time to most, you may enjoy this process more if it improved the look and functionality of your home decor. Want year round storage solutions that keeps the clutter at bay? Take a look at some of our storage renovation suggestions!

Laundry Room Glamour
We know that glamour and laundry aren't words that often go together, stick with us on this one! Most homes have a space for laundry rooms. Whether it's the size of a closet or that of a larger pantry, it doesn't have to be so boring. Use this space to work for you AND give you extra storage space. Consider adding shelving and a tabletop above the laundry machines. This will give you space to store all of the items needed to wash your clothes. It will also give you a space for folding and sorting (which we all could use!). But what about all the extra space you will have after organizing that space with shelving?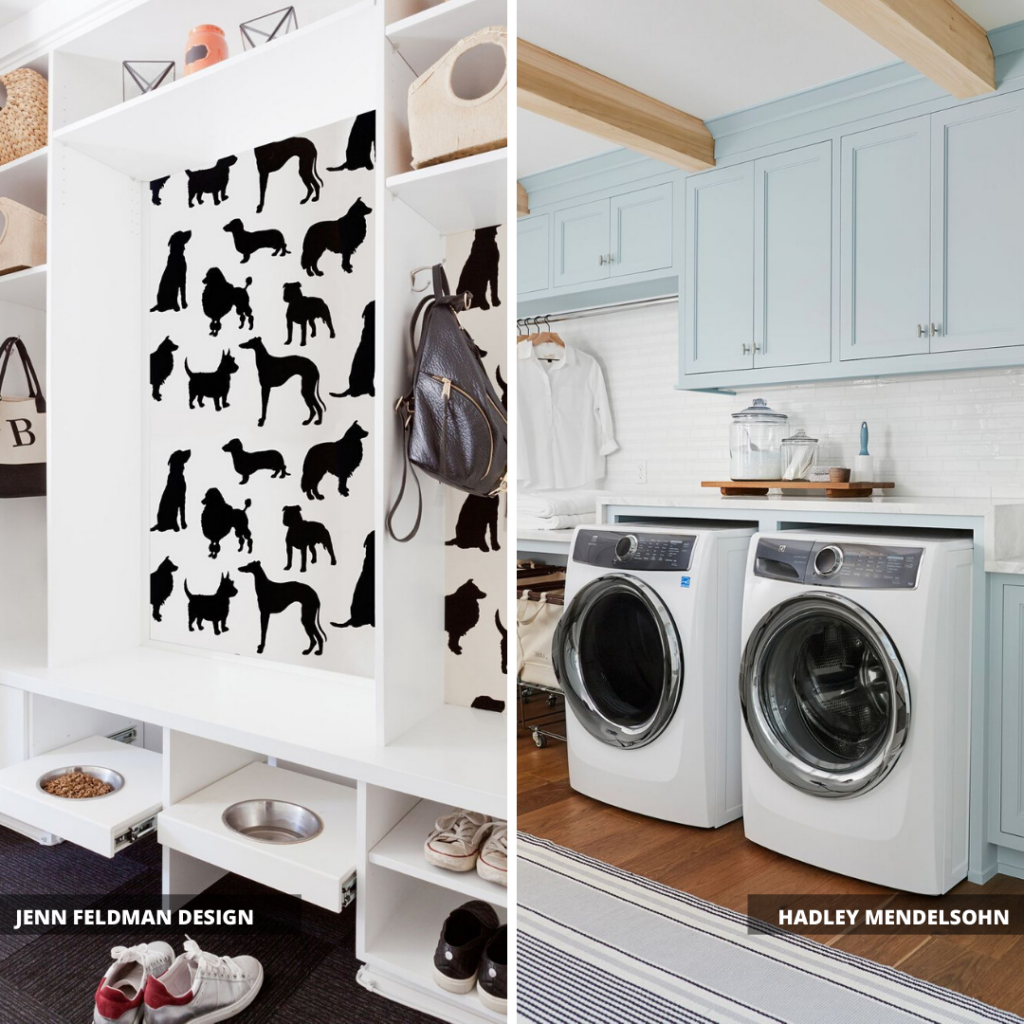 Consider making this an organized catch all space! Renovate it to have built-in benches, coat hooks and storage cubes so everyone in your family has a designated space to leave their coat and take off the shoes and backpacks/work bags/purses each day. This will keep the household clutter to a minimum AND save you time from the search and rescue hunt each morning for your child's shoes they wore yesterday. Got a furry family member too? This storage renovation can be for them as well! Leave them a space for their food and water, maybe even hang their leashes and other necessary accessories. This room can fill multiple purposes for your life, while not taking up too much space! And by renovating this space, you can add your style and personality for that extra glam in a space not usually known for it.

Closet Space Savers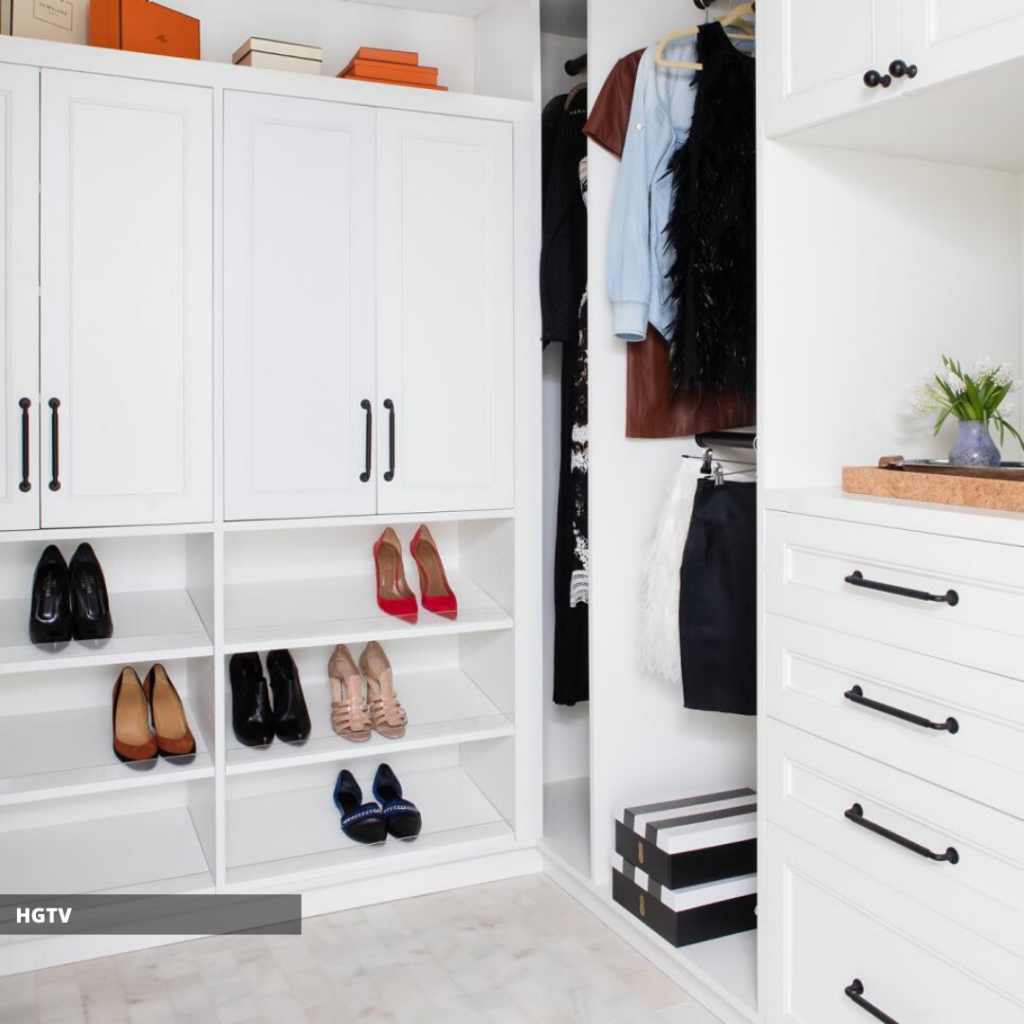 This one is an easy one! A storage renovation EVERYONE could use. Whether it's for the hall closet or your master, storage renovations can make all the difference in your day-to-day in these spaces. We love customizing any space in your home to work for you. A closet is no different! Consider built-ins for your master which give you his and hers sections. Maybe add unique lighting so it feels more like a welcoming space that just a place to keep your clothes. Functionality doesn't mean lack of style! Let us help guide you with all your closet options!
Built-in Seating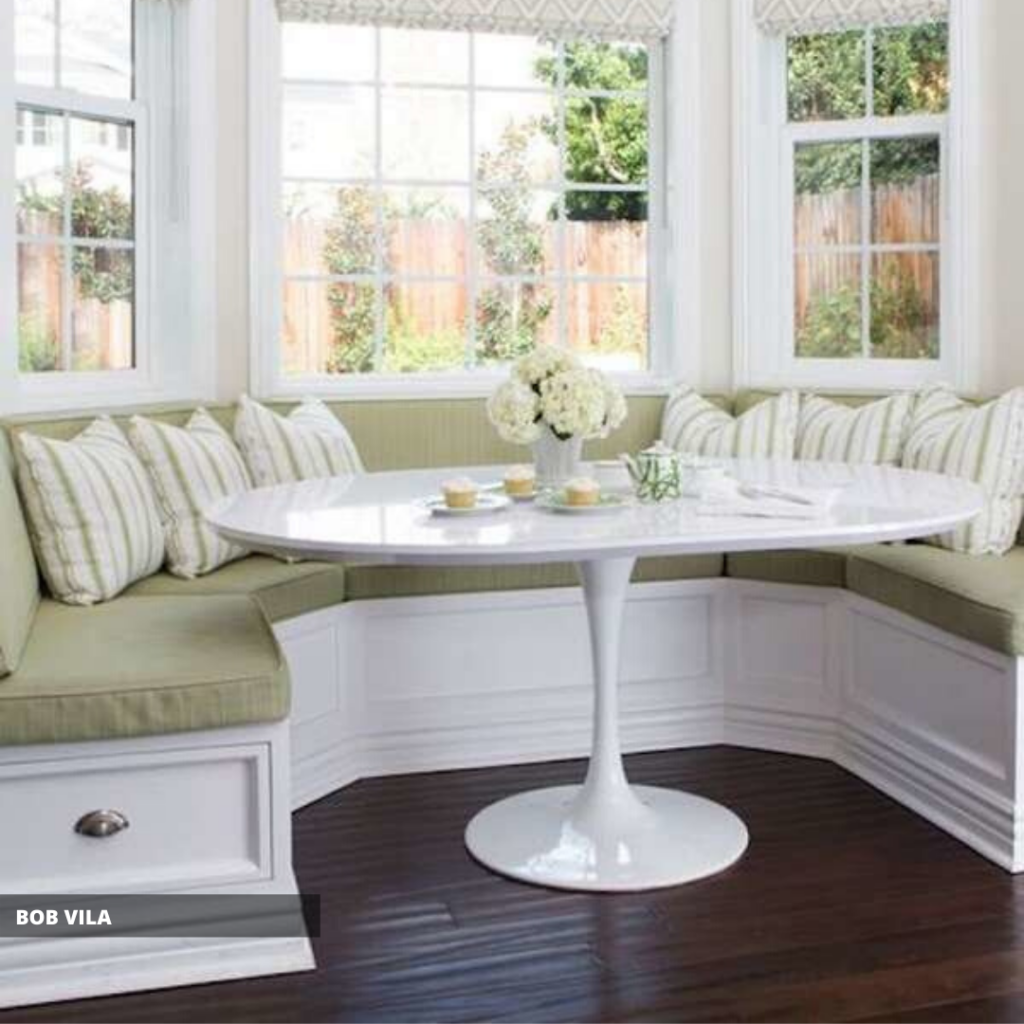 Got a nook in your kitchen you have been wanting to add a breakfast table in? Why stop there! Consider a custom breakfast nook with a built-in bench, that also doubles as hidden storage. What about a window in your sitting room? We love a good window perch for reading, extra seating for guests and…you guessed it, more storage!

Your home should look good and reflect your personality. But that shouldn't mean you have to sacrifice functionality for your day-to-day life! Adding hidden storage while keeping the style of your current living spaces is a no brainer. It helps during your Spring cleaning and keeps your home organized throughout the year. Give Alan a call for any of your storage renovation needs!