Arizona bathroom remodels are a specialty of our business. We love taking a rundown old bathroom and turning into the relaxing spa retreat of your dreams. Major and minor bathroom remodels great for resale value. The remodeled space will also be a soothing retreat at the end of a hard day and a great way to get you going in the morning.
Need ideas for your bathroom remodel?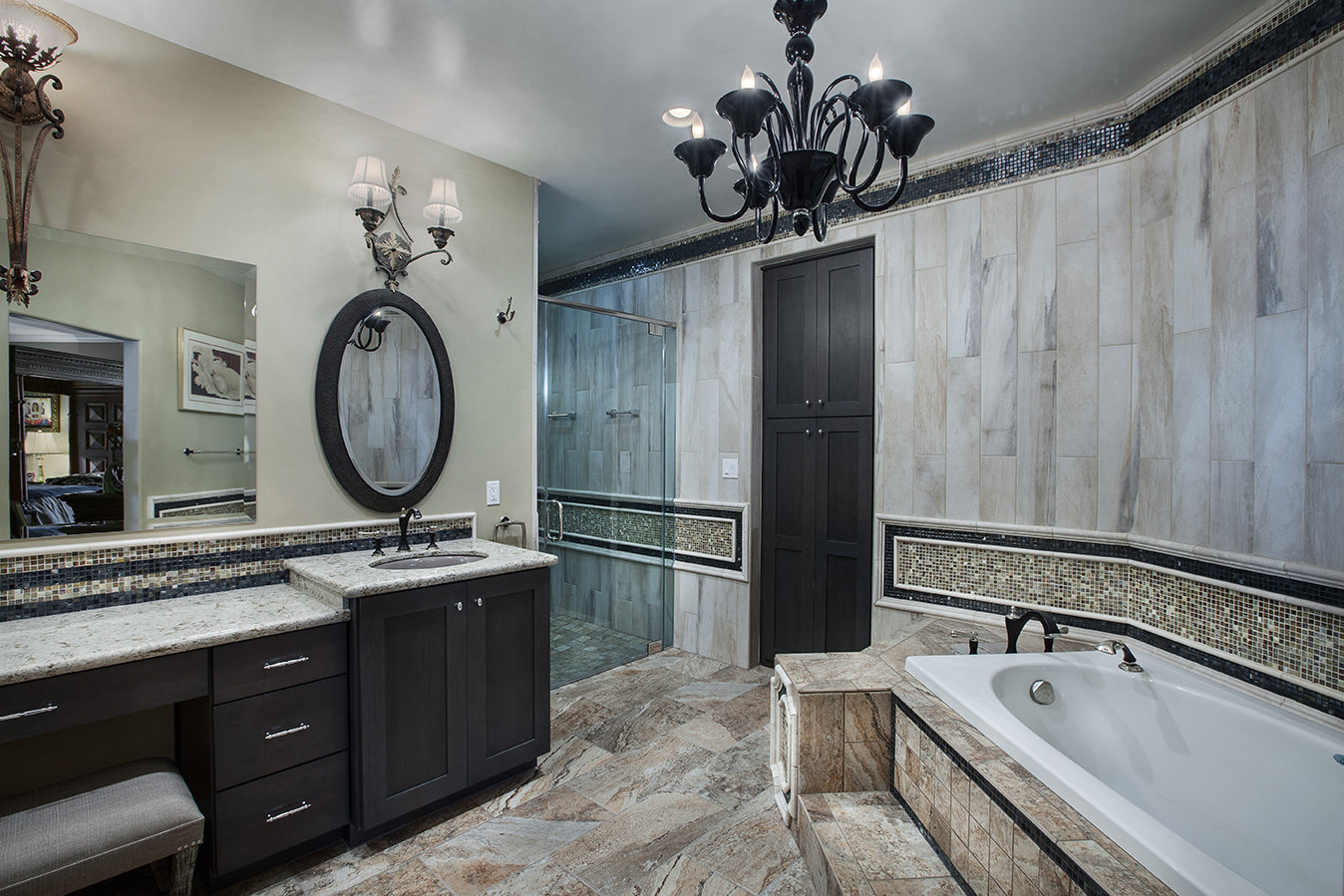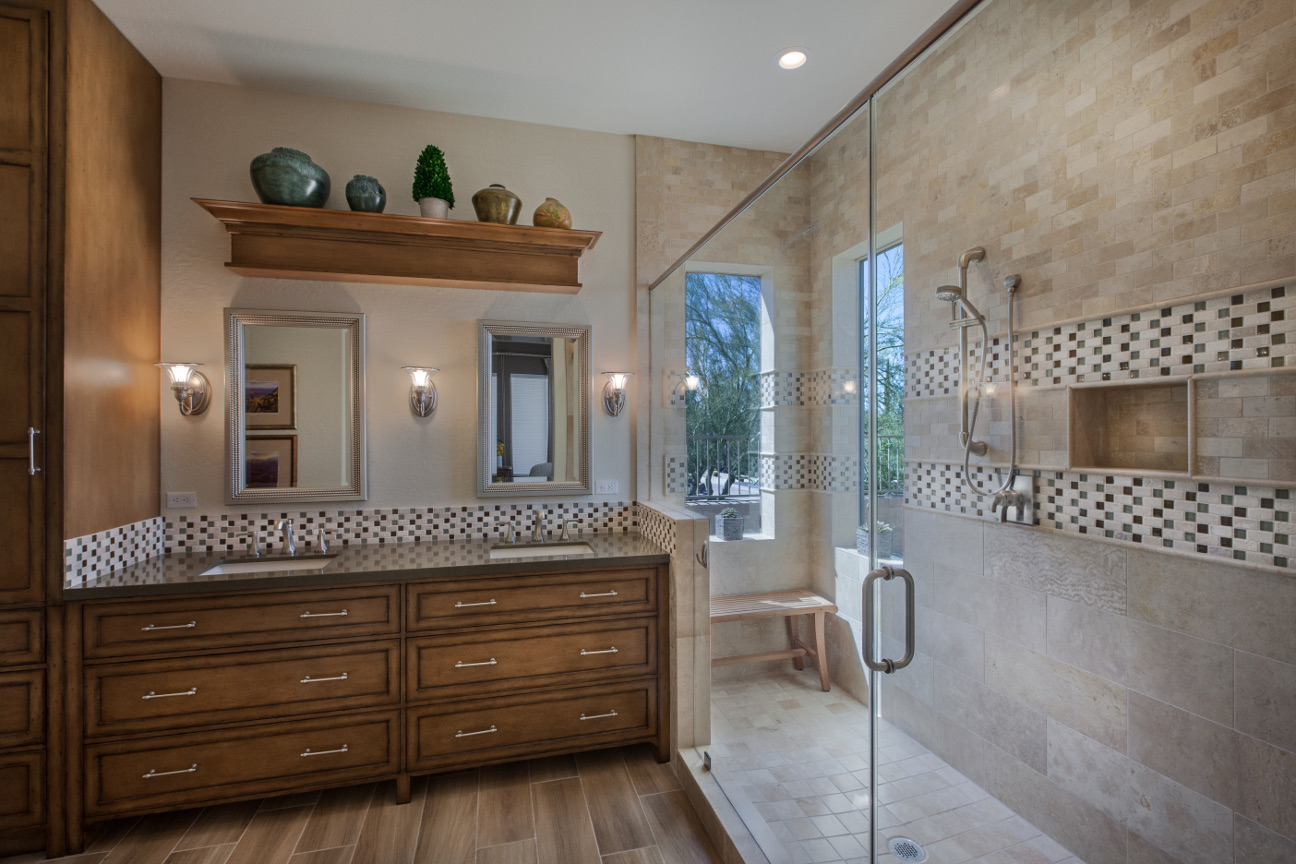 No curb showers - a sleek and modern style for your shower
Multiple shower heads - with separate temperature control
Feature floor tiles - unique feature floor tiles are becoming very popular. They add style without overwhelming the space or emptying your pocketbook.
Natural elements - natural stone or ceramic tiles are a great way to add natural elements to a bathroom without making way for mold or mildew.
Freestanding bathtubs - The curve and depth of the tub can soften the square lines of a bathroom and soften the look.
Floating vanities - sleek designs give a contemporary look to your design scheme.
Larger walk-in showers - a great space for rejuvenation and wellness.
Efficiency - reclaimed and up-cycled materials and products for new builds and bathroom remodels
Grout in design - more and more designers are using grout to show off the pattern of how the tiles are laid. Geometric tiles with colored grout is growing in popularity.
Ready to find out more?
Drop us a line today for a free quote!