REVIVE YOUR SPACE FOR SPRING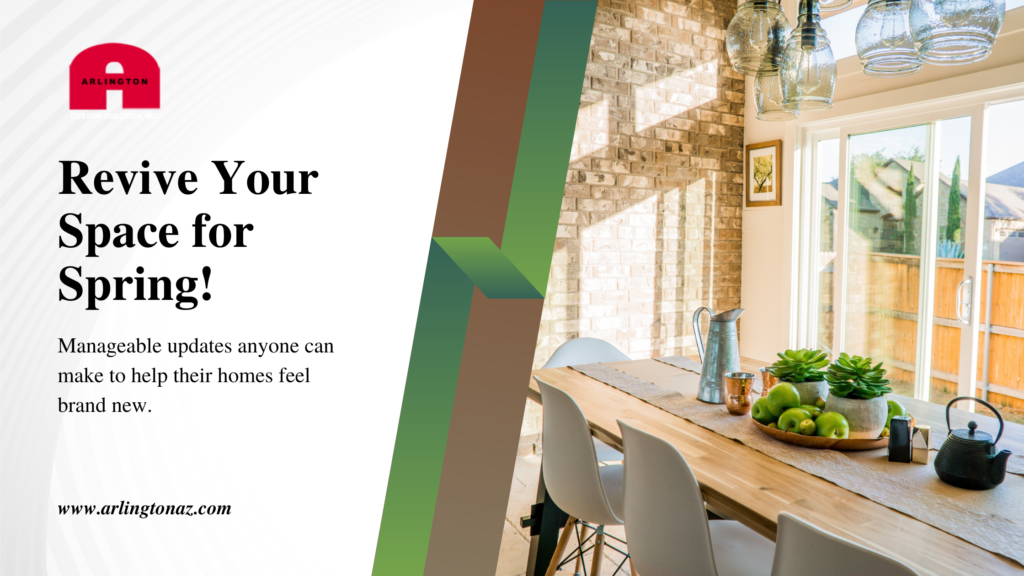 We probably all do some form of spring cleaning, whether it is just deep cleaning the home, rearranging the furniture, or putting the winter clothes away and bringing out all of the summer clothes. Yet, many of us probably don't think of reviving our decor during this time of year to make your space feel brand new again. We think it is the perfect time of year to do this! Recently, we read an article on Living Space's website where they had an interior designer discuss what she thinks will be trending in the home for Spring 2023. You can read that article here. It inspired the trends we find the most interesting AND the most doable for any home from that article.
Retro Colors and Keeping it Eccentric
According to this article, retro colors and having unique and eccentric pieces are trending. We like this because any home owner can apply this as they see fit. You may not be eccentric by nature, but sometimes it's great to show your unique personality and style in a piece in your home. You can do this in a painting, a piece of furniture, a unique vase that has been passed down, etc. We also love a retro color in an arm chair that doesn't match perfectly with the rest of your furniture but it will compliment it and bring everything together.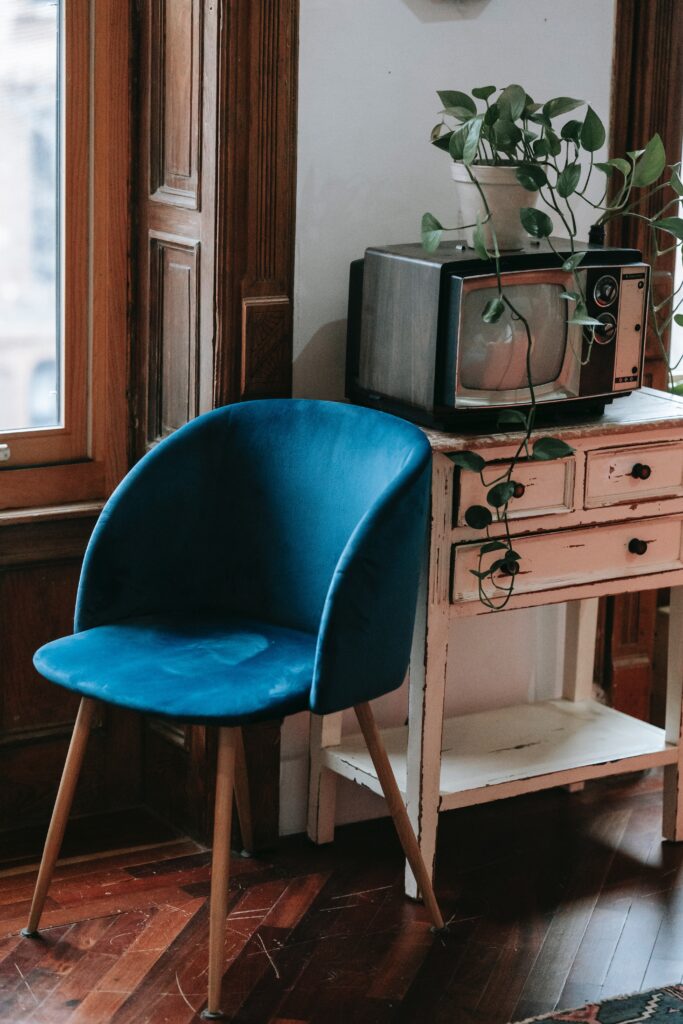 Geometrics
The Living Spaces article talks about this trend and they show it in furniture. Which we think can work well but we like it even more for tile! We have said it before and we will say it again, the powder room for guests or your primary bathroom are great spaces for a pop of geometric design. Whether it is in the shower or on the floor, tile can be playful when it comes to geometric designs. Don't be afraid to be playful with your design where you can! Now we realize that this is more of a remodel update and not an easy furniture swap update, but we think this one makes a difference.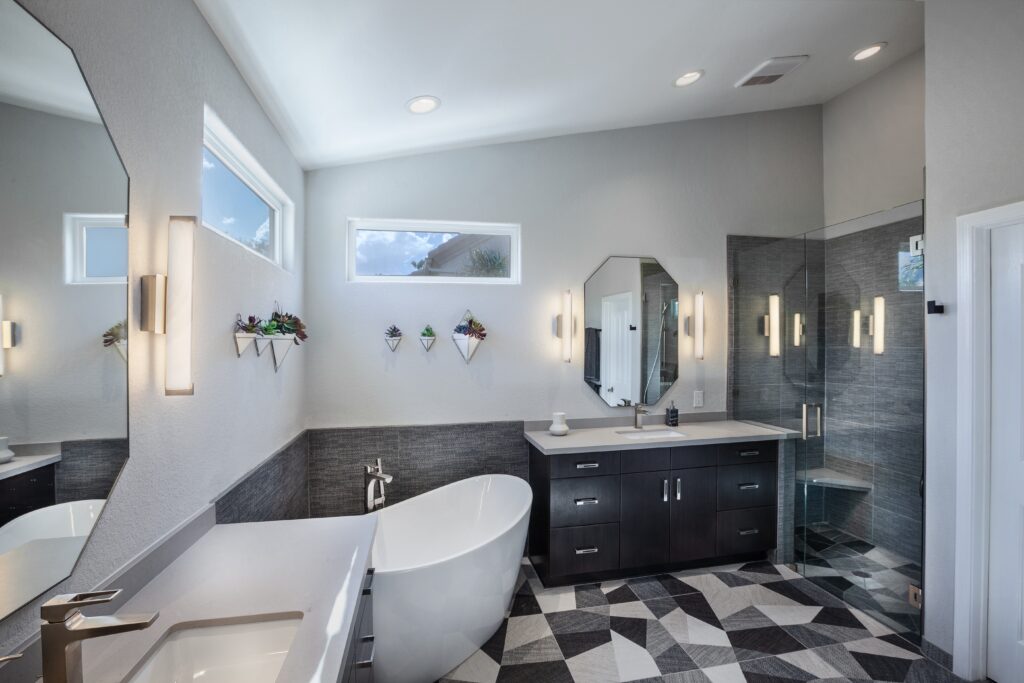 Natural Wood
This has been on trend for a few years now but there is no slowing down that we can see on the horizon! Because the gray trend is out, the beige trend is back in. With that comes the coastal texture of natural wood. Whether it's in an accent piece, flooring, frames, or furniture – this can be beautifully added in your home where it works best for YOU. Don't know how to incorporate this one? Think a headboard, a beautiful coffee table with unique grain, or even a dining table that you can really have fun picking out! With the dining table, you can incorporate the mixed materials trend (mentioned here) and do black, finished dining chairs. Or play with the curved design trend.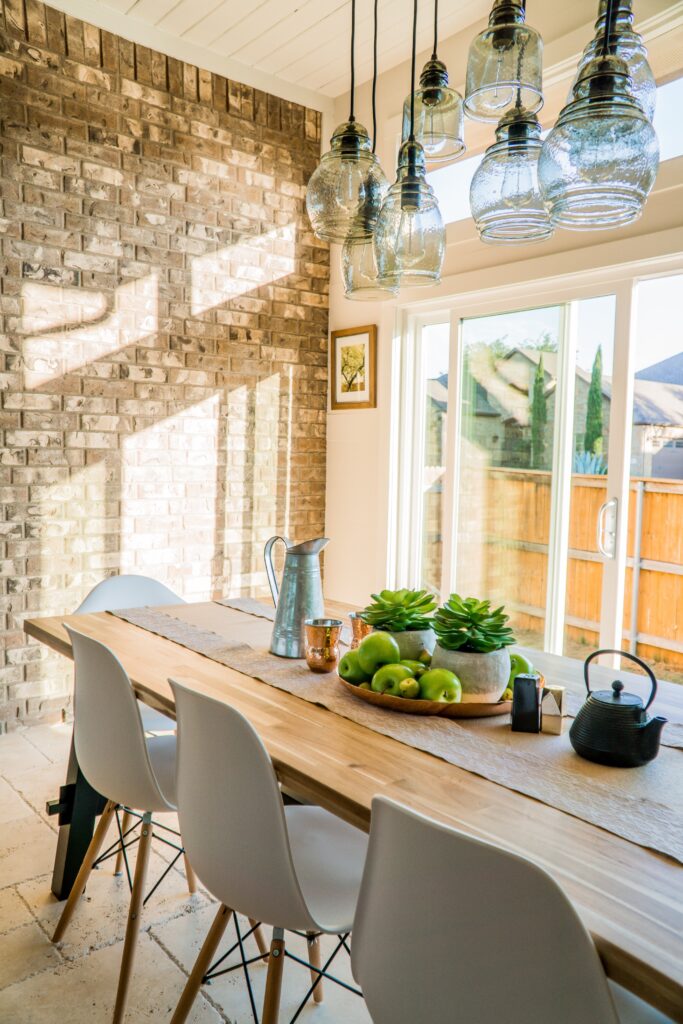 Either way, these spring trends are the perfect addition to any home looking to make things feel brand new again. None of them sound appealing to you? Start with a new coat of paint in a room that has been needing an update. You will be surprised how paint changes the look and feel of any space. Has this inspired you to do a bigger remodel? Reach out to our general contractor and our own interior designer, Alan and Brenda, for a consultation.