Remodel Inspiration for the Outdoor Entertainer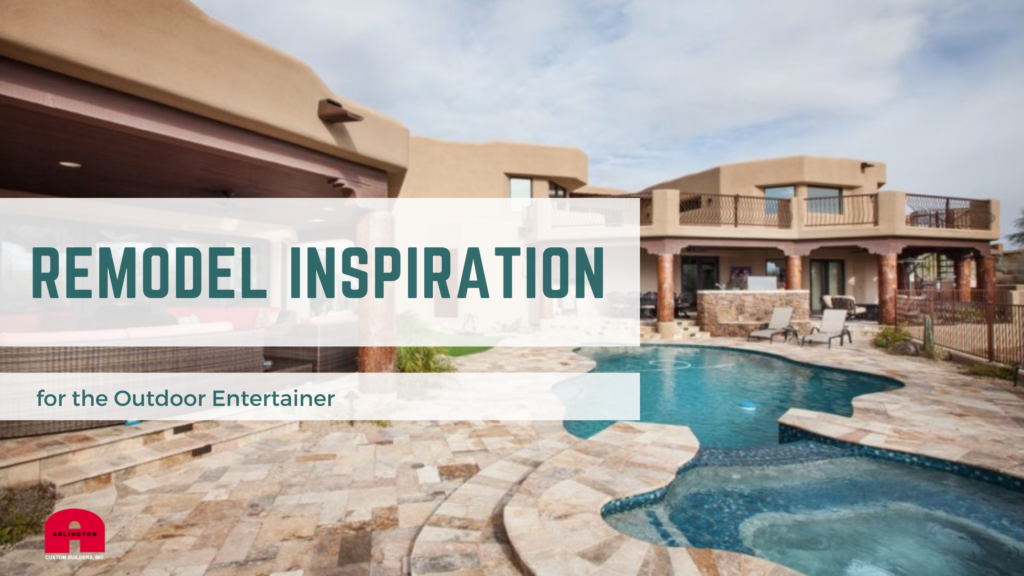 Would you consider yourself an outdoor entertainer? Is your backyard holding you back from reaching your full outdoor entertainer abilities? Let us help you with that.
In the late fall and winter months in Arizona, you know that many of us spend more time outdoors. Who doesn't love the incredible weather we get during the day and the cool weather we get in the evening around this time of year?! Many Arizonan's love a backyard filled with perks for outdoor living and entertaining. We love to work with our clients and their visions when it comes to their outdoor space. Let's take a look at a few of our client projects to give you an idea of what is possible for your own outdoor space.
For the Outdoor Chef
Some of us pride ourselves in being barbecue masters! Let's be honest, the standard grille just doesn't cut it for the outdoor cooking we are turning out. We love making a custom outdoor kitchen for people that love their grille! We aren't just talking about a basic outdoor kitchen either. We are talking a kitchen specialized to your needs. Take a look!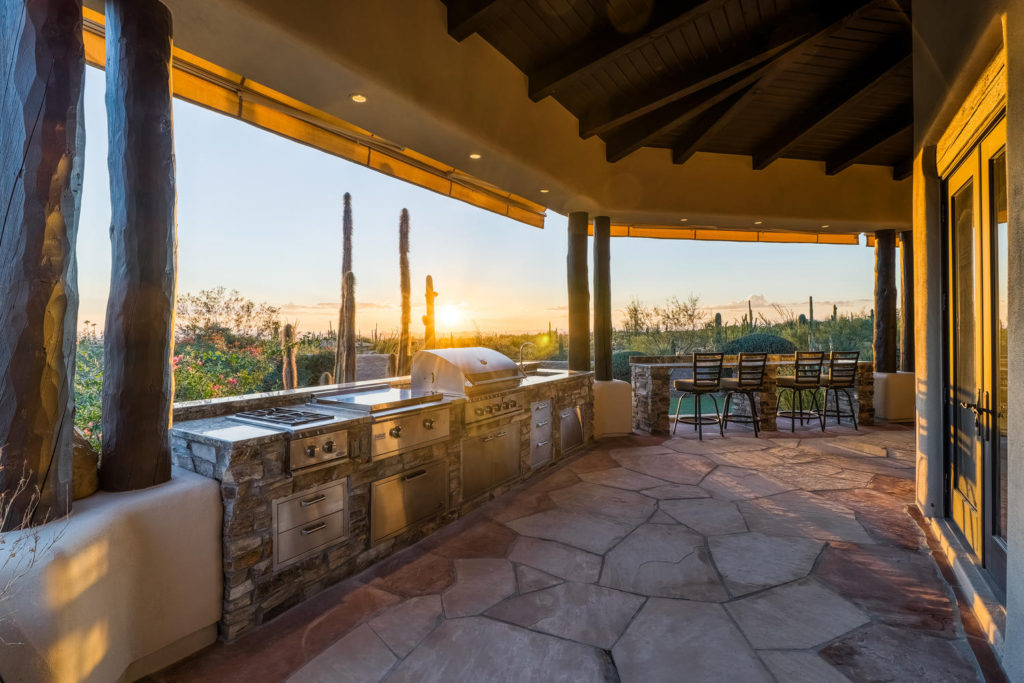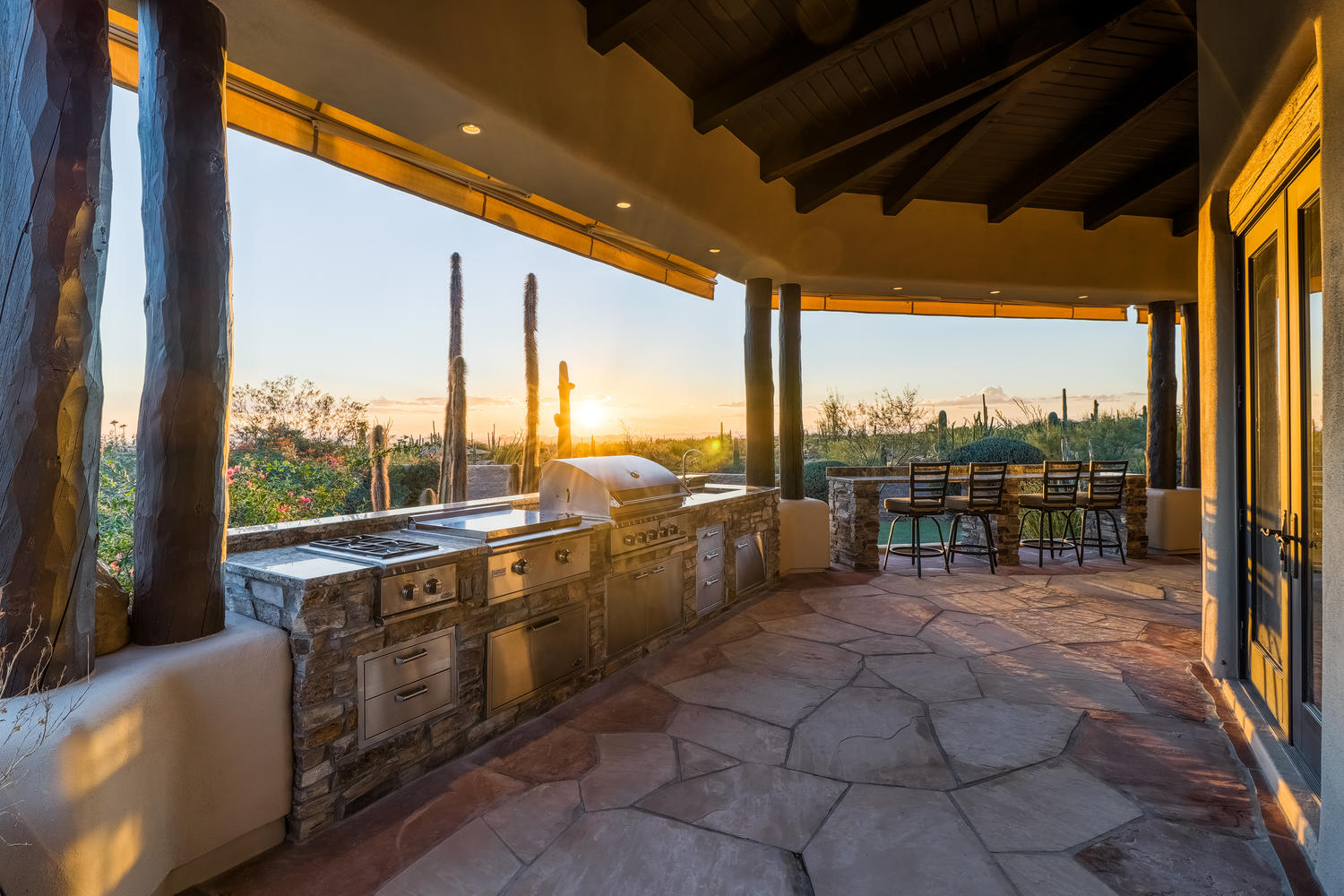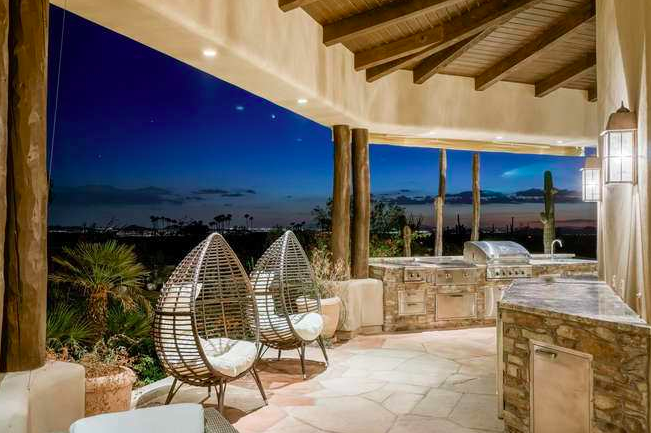 For the Active Family
Whether you have a family or you entertain your active friends more often, a pool is always the way to go. Let's be honest – you don't even need to be active to enjoy a pool. Those of us who enjoy floating with a drink in hand like a good pool too. But a pool is never just a pool. For the adult entertainers, consider a swim up bar! After all, it's not just for high-end resorts. But for those of us who have kids and entertain other families with kids, consider a waterfall with a built in slide! There are so many options but living outdoors pretty much requires a pool. Take a look at one of our favorites.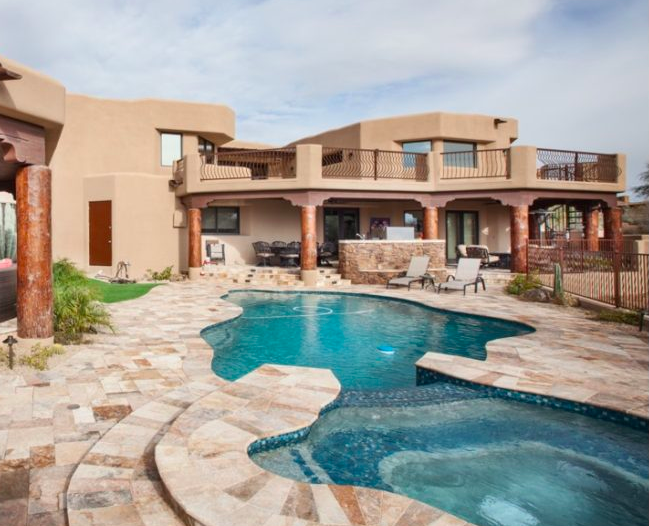 For the Relaxed Entertainers
Do you prefer to just have people over to hang out and chat? Nothing fancy, but you like to host all of your friends and family just to be together. We don't all need the same outdoor living standards. Consider a custom gazebo! Maybe think about a more paved space where you can have comfortable seating or outdoor dining tables. Really it's all about your lifestyle and needs. That's what we enjoy most here at Arlington Custom Builders, working with your customized needs.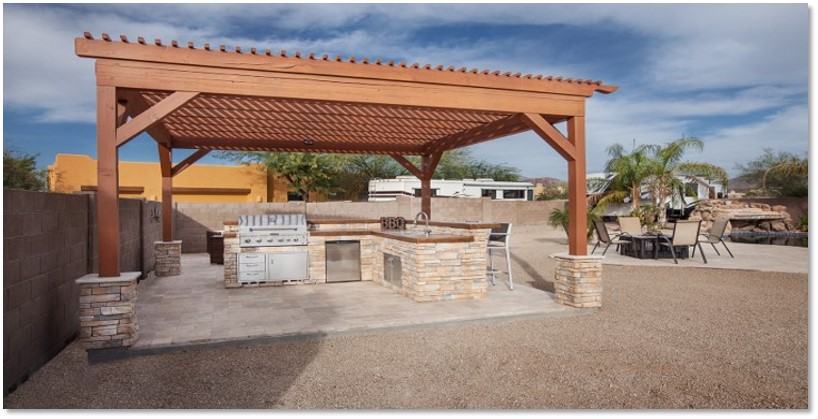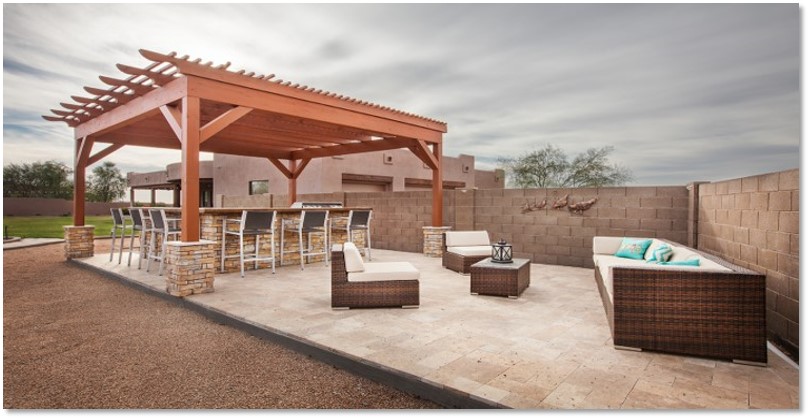 Have you been inspired but don't really know where to begin? Give Alan a call to get your consultation started. We can't wait to help your vision come to life!