LOOKING TO SELL YOUR HOME? INVEST IN THESE UPGRADES FIRST.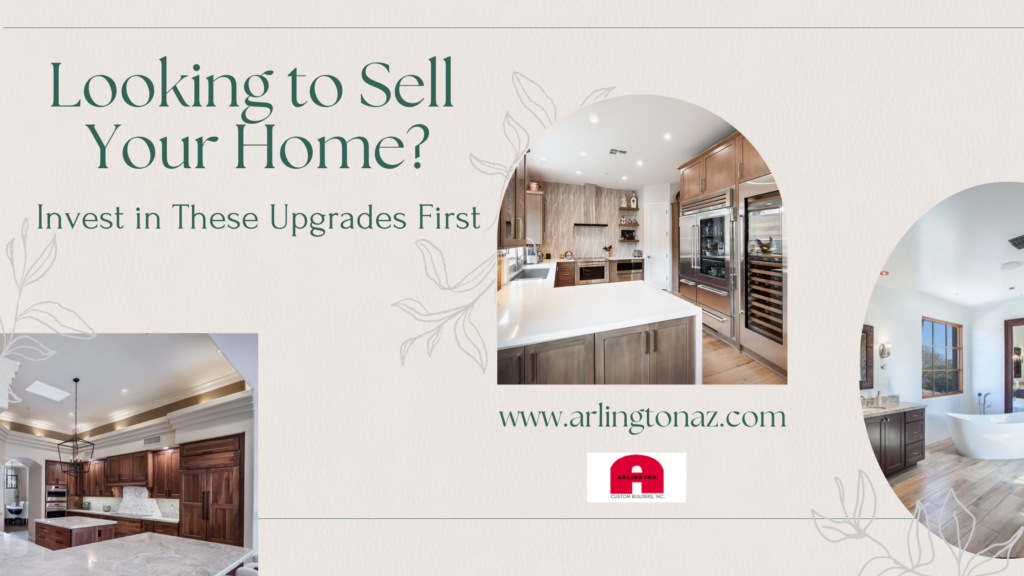 Home prices are still high and a lot of home buyers aren't looking for a project. Find out how you can help sell your home faster by making these updates to your kitchen and bathrooms.
Looking to sell your home in the near future? If you are feeling overwhelmed with all of the advice, you are not alone. A simple understanding of the two-hotspots in your home will increase your odds of selling your home fast. Buyers most closely judge the kitchen and bathrooms in homes on the market. Why? It's because these spaces have the most value. Focusing on these two rooms and making sure the rest of the house is staged and clear of clutter can make your home a dream!
Tips:
Main bathroom short on space? Go for a walk-in shower instead of a tub. Sure, a tub is luxurious, but a beautiful walk-in shower is more convenient and practical.
Have an older home with only one bathroom? Instead of spending money on remodeling it, spend the money on adding a second bathroom to the home.
A firm foundation – make sure you keep the existing structure sound. Resolving leaking or other issues should take precedence over a bathroom or kitchen remodel.
Kitchen remodels can vary greatly in price. These simple upgrades can make a big improvement:

Use a fresh coat of paint
Resurface cabinet doors
Replace kitchen hardware (knobs, faucet, etc.)
Upgrade all appliances
…and upgrade the lighting with new fixtures

Cleanliness is key! It is worth it to hire a professional cleaner to come in and give your home a once over focusing on grout, countertops and hidden nooks.
Kitchen and bath remodels are the best investment you can make in your home and often returns 100% of the cost. This is because people spend the most time in these two rooms so they want it to feel nice. It is also easy to notice if money has been spent on these two rooms.
Alan specializes in kitchen and bathroom remodels of all sizes and budgets. He takes your vision and turns it into a reality with an honest approach. Whether you are looking for a complete overhaul or just need a few items retouched, you can trust Alan will give you quality results.