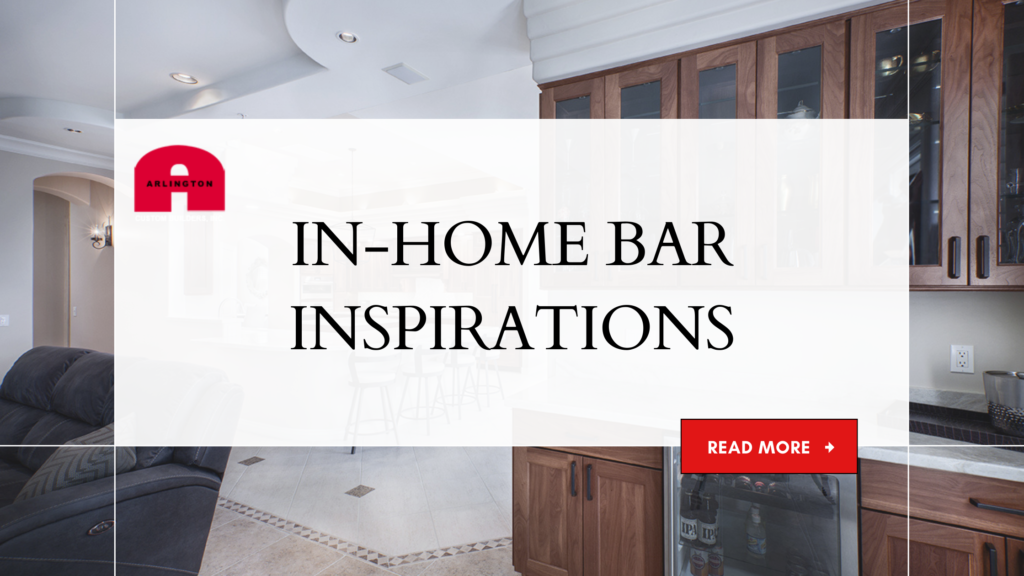 Calling all party hosts! Let us inspire you to add a bar to your next home renovation project.
When you are working on your next home project or remodel, you may not consider adding a bar but so many people are loving the addition of a bar in their homes! It's a great place to store all your favorite drinks and garnishes. Not a drinker? It's a great host/hostess corner in your home for all sorts of snacks, drinks, and a hub for party foods. For those that enjoy playing the at-home bartender, this will change the party hosting game in your home. There are so many options, so let us help you get inspired.
The Classic Wet Bar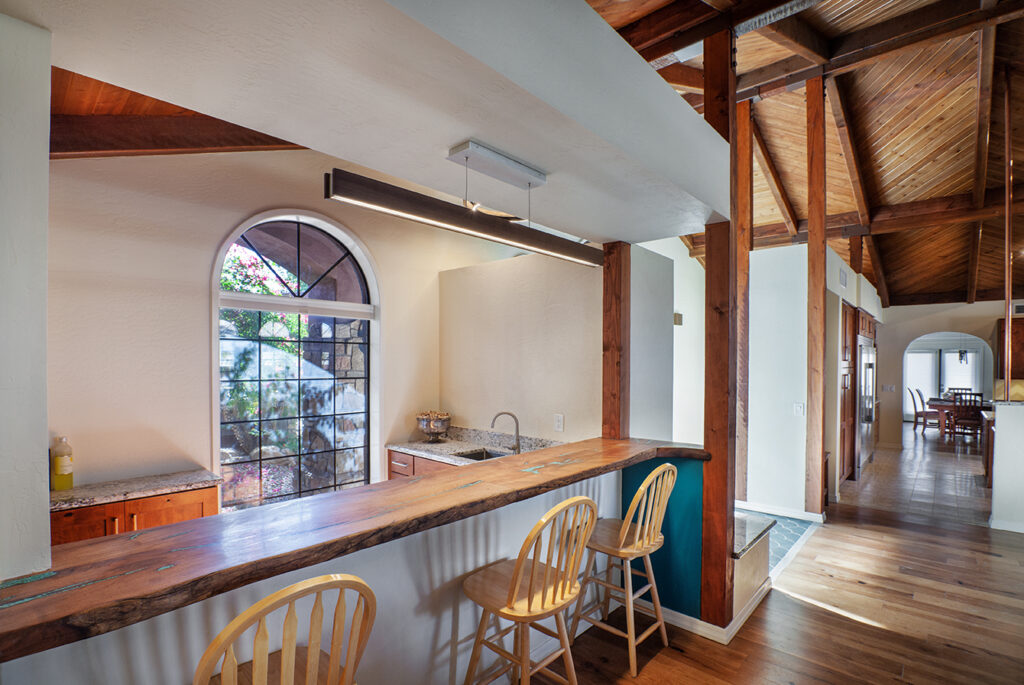 This is for anyone. It doesn't have to take up too much space and you can add it to the corner in your home where you can't quite figure out what to put there. It can be fancy, or it can be casual. This is truly up to the home and your own personal needs!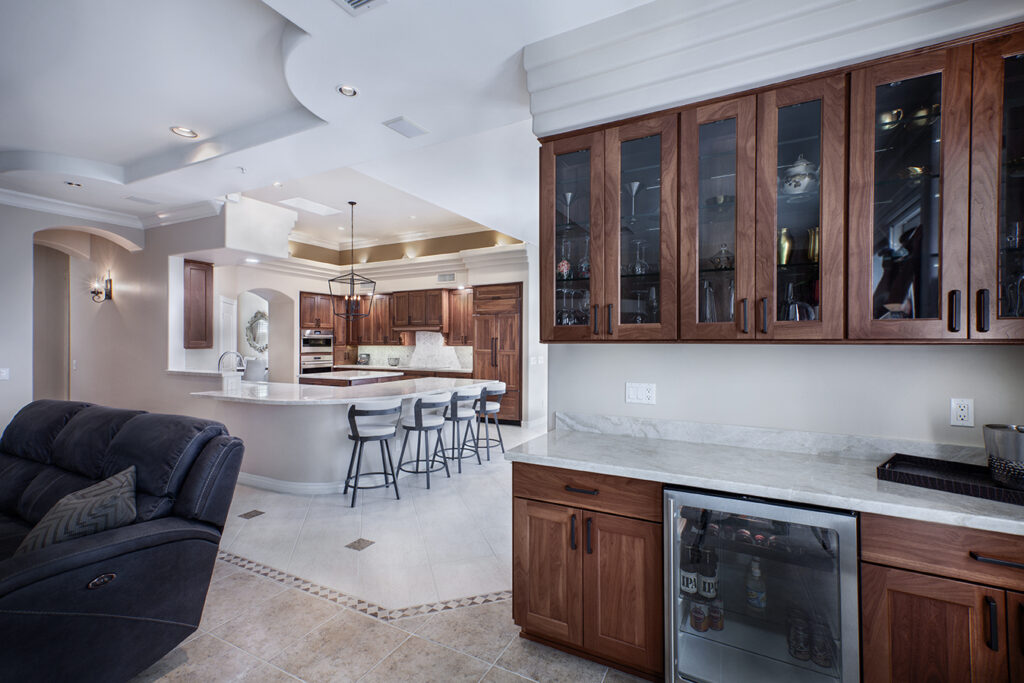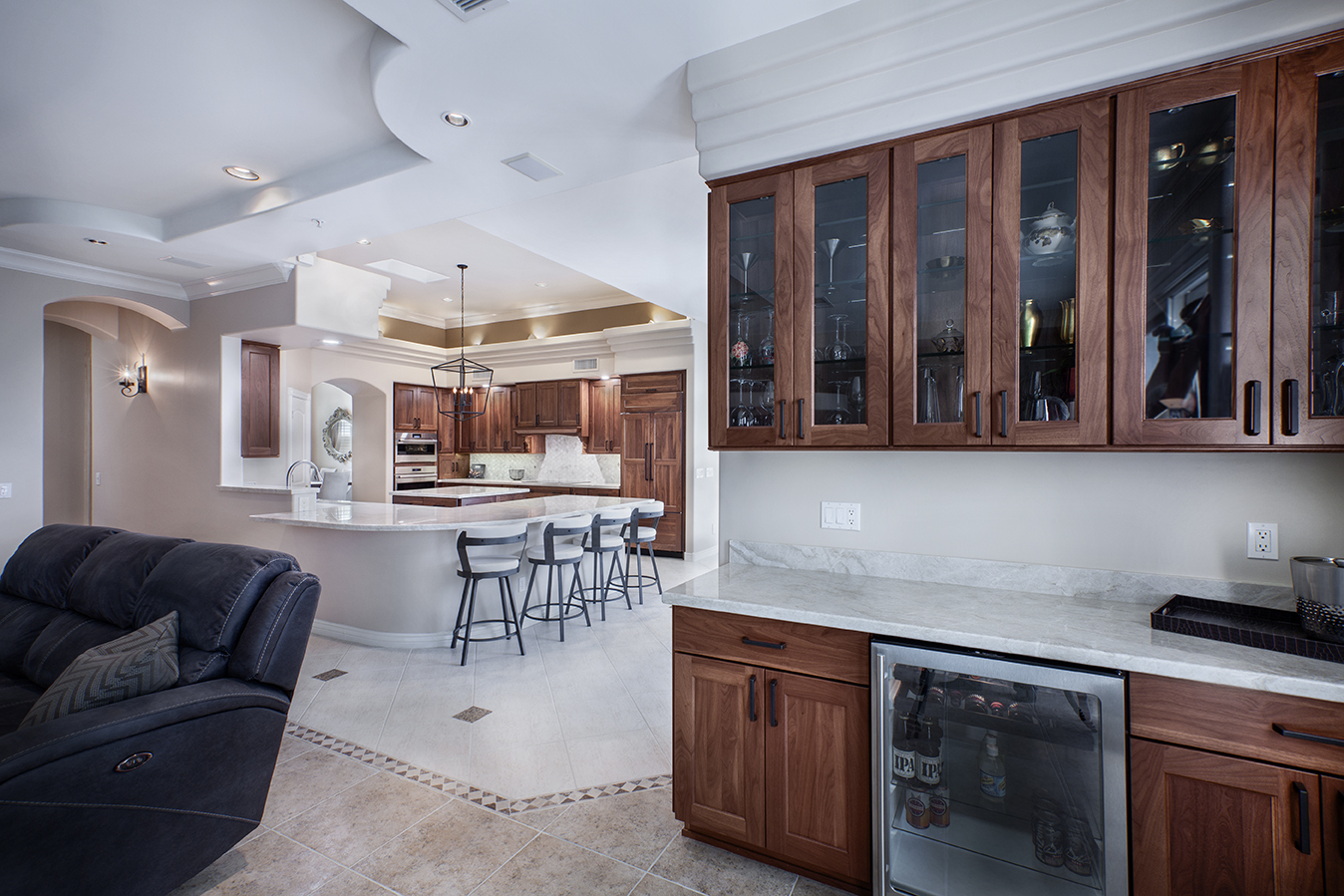 The Game Room
This is for someone who has a basement in Arizona (a rare gem) or an attic or loft that you don't know what to do with. We can make it into a man cave, a wine den, a game room, a theater for movies and the big game. Really, the options are endless. But whatever you decide to do, don't forget about the people you will likely entertain in this space. That's why a bar is a welcomed addition. Store some snacks and drinks for this space only! You won't regret it.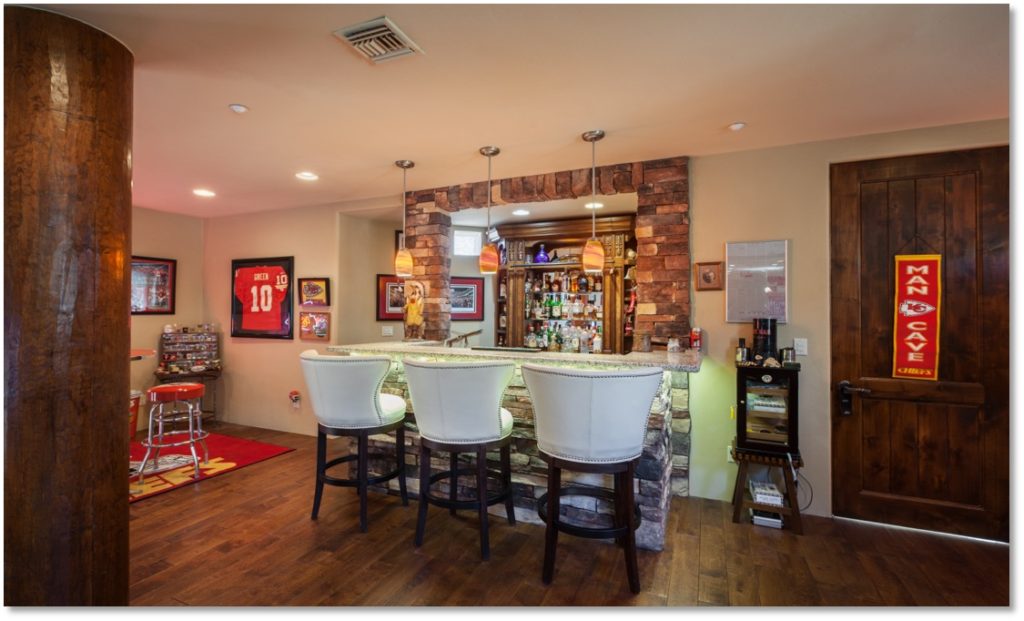 The Indoor/Outdoor Bar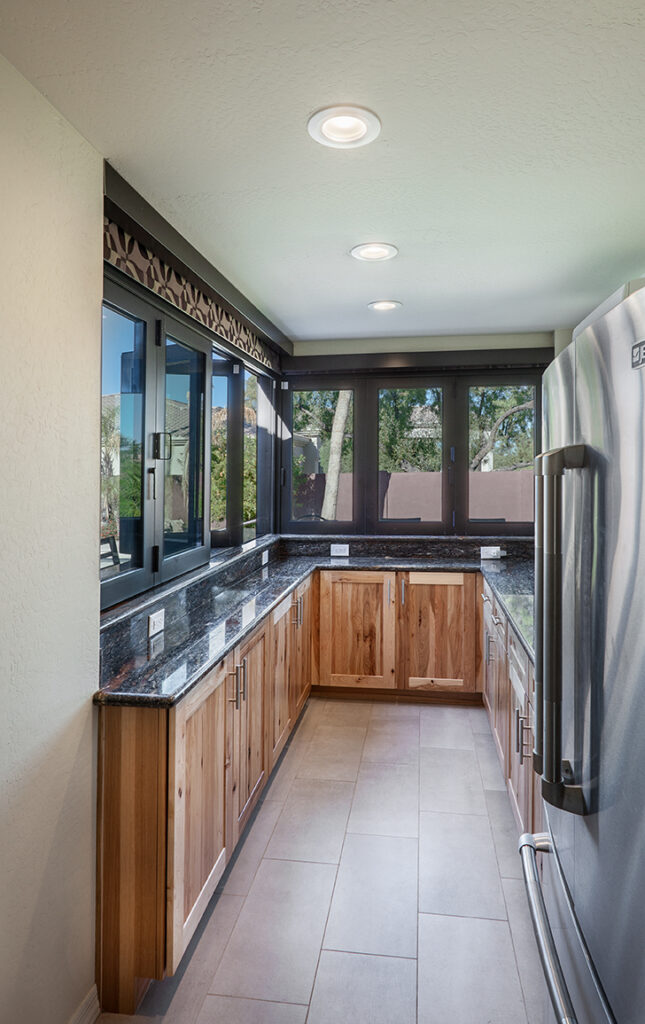 It's Arizona, so the summer is spent in the pool and then hiding indoors for that sweet AC. Entertaining in the summer often looks like indoor parties that eventually make it to the pool. In the winter, we can't get enough of our beautiful desert weather and would rather be outside. That's why having an entertaining space that is a hybrid for both times of year is ideal. This can be achieved in so many ways. The project we are featuring did this by surrounding the bar with windows that all open easily for the outdoor entertaining and the ability to close them easily for the times of year where you don't want the heat to come in.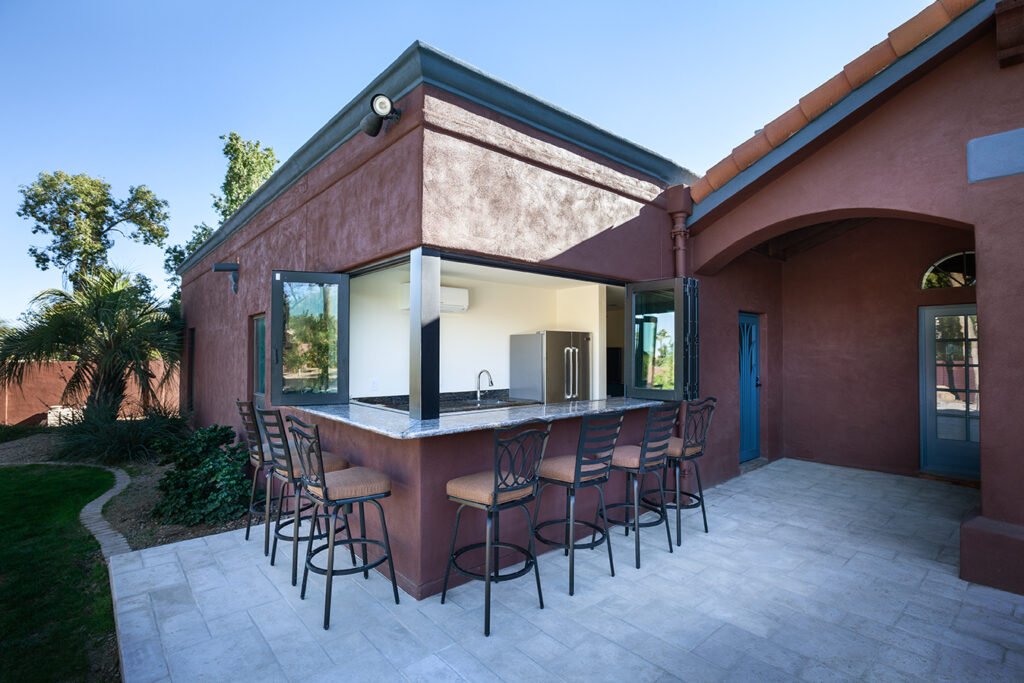 Whatever your needs are, big or small, don't forget about this addition during your next remodel! We find that many of our clients who love to host, seem to enjoy these additions the most. Talk with Alan, our general contractor, and Brenda, our interior designer, to see how your vision can become a reality!