Bathroom Renovation Inspiration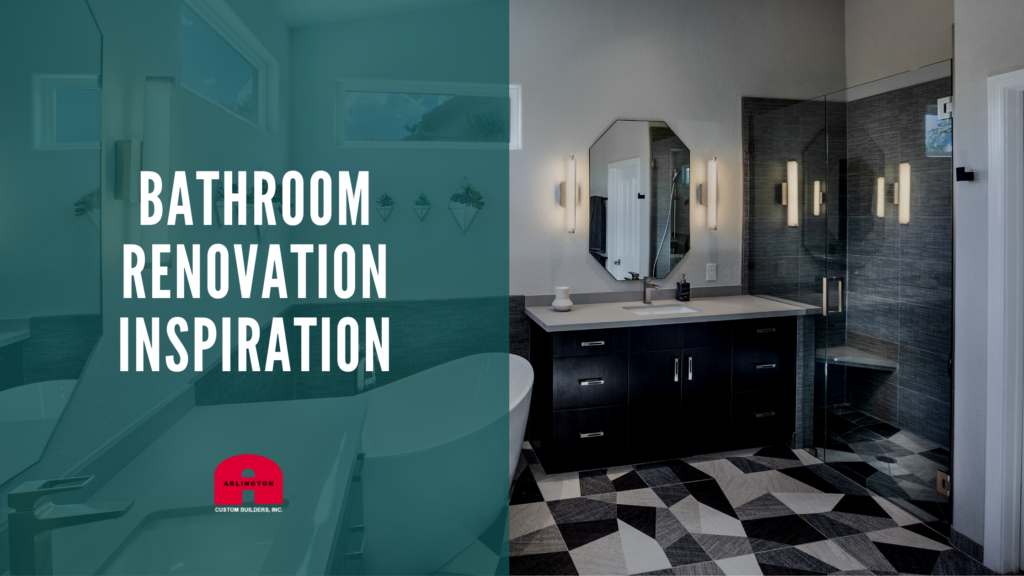 The Arizona summer has begun and if you are like us, you are spending more time inside. This is inspiring so many to think about changes they can make to the inside of their home. A popular renovation is often the bathroom. Whether it is for your master bathroom or your hall bathroom, renovation can really change the style and function of any bathroom. We have some ideas to give you inspiration for your own bathroom renovation.
Floating Vanity
Have you seen these trend lately? We have been doing more of them and we understand why it is so popular! The clean lines and the non-traditional way they impact the style in the entire bathroom is easy to see. You can add lighting under the floating vanity to make it more modern or add baskets under for storage for more function while still keeping the clean look. We think a floating vanity adds style to any bathroom.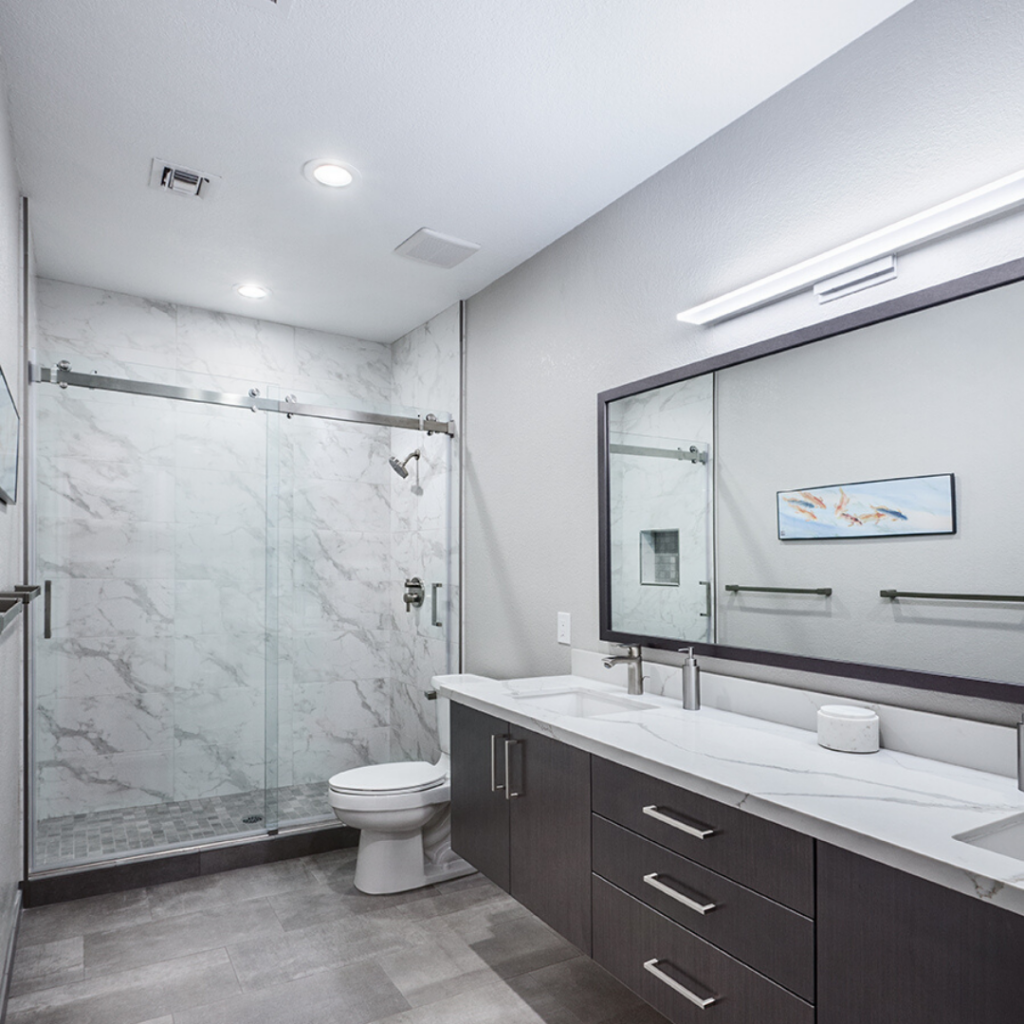 Tile
You may already know this, but tile is not just for the floor! You can add tile to your walls and throughout the entire shower. Don't be afraid to use the tile you choose to add a unique style to your bathroom. Think about adding patterned tile for accents (this goes for the floor too), you can even mix and match different tiles for the shower to create a stylish flow to the space. Don't feel like you are limited to picking one tile and using it wherever you plan to use tile in your bathroom. This is not a rule and we encourage you to consider ways we can play with the look. We know that's a lot to take on, which is why Brenda (our interior designer) is here to help guide you through your renovation process.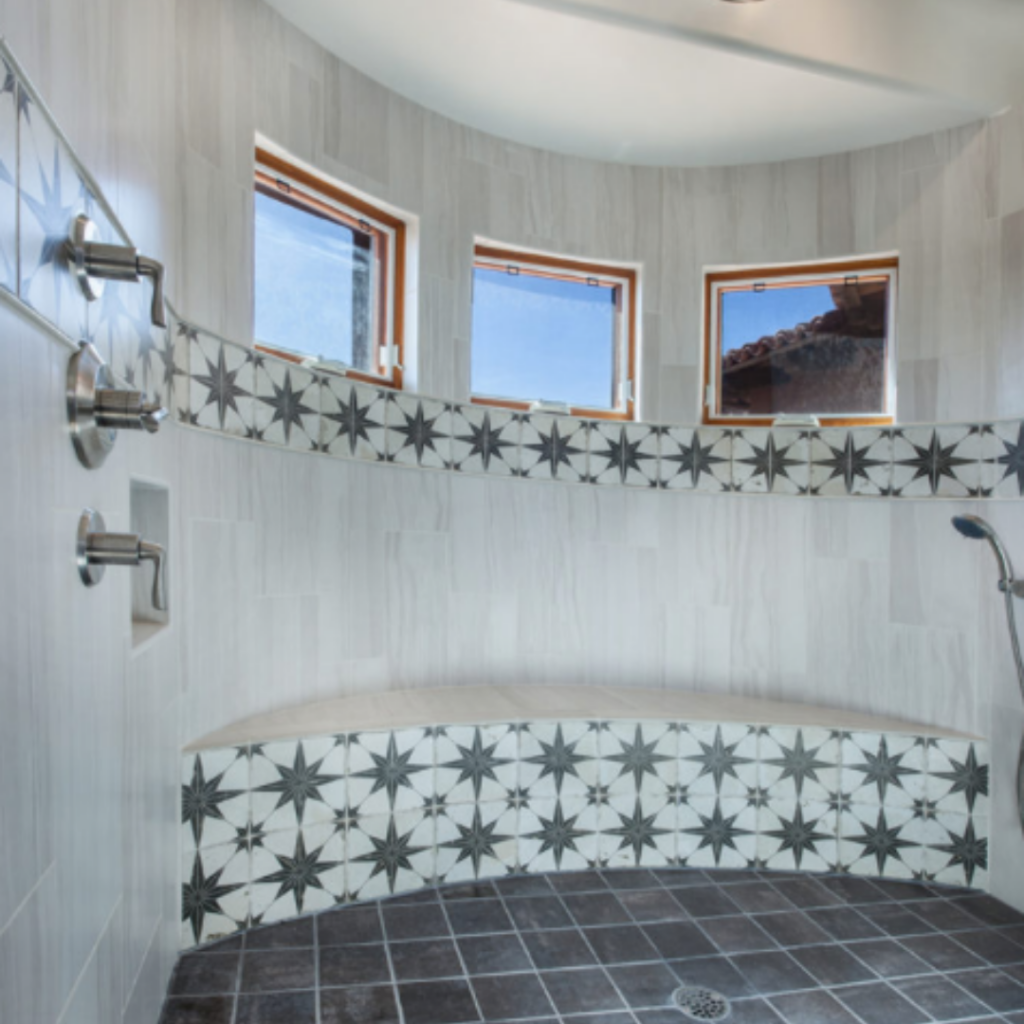 Lighting
You may not even consider new lighting as a way to spruce up your bathroom renovation, but trust us, lighting makes the difference in any space! Get creative with the lights you select above the vanity to pull the whole new look together. Consider a chandelier or a dramatic light fixture above your separate bathtub. This will make your beautiful new tub be the unique accent that stands out in the whole space.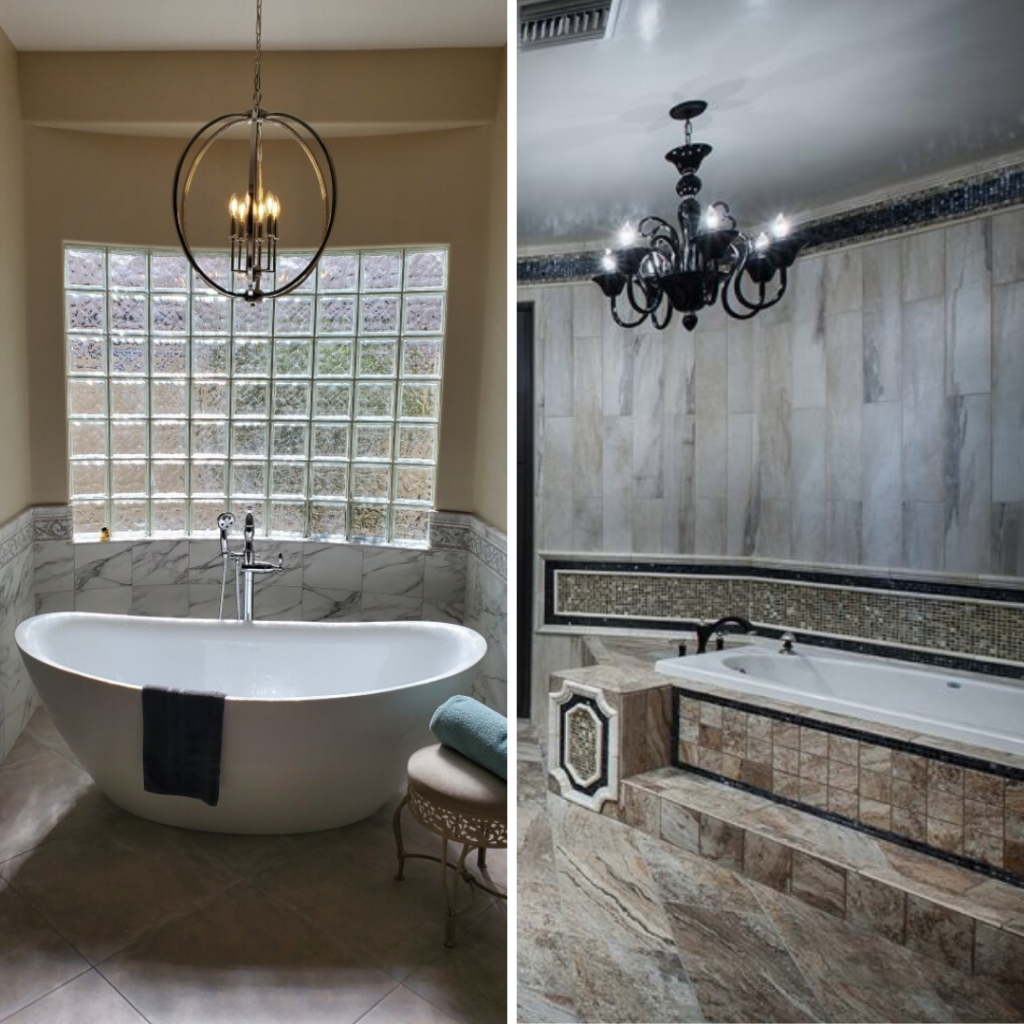 Bathrooms don't need to just be functional or beautiful – you can have both! A master bathroom can be a spa-like retreat that is a great place to get away from the world in. A hall bathroom, whether a powder room or full bath, can be a functional stylish space that stands out from the rest of the house. Not sure where to begin? We love to help guide your dreams into a reality! Give Alan a call for your consultation today!