Warm, Merry and Bright – Lighting and Fireplaces That Light Up Your Holiday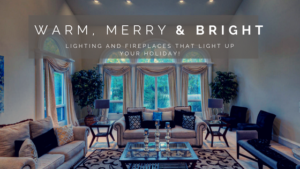 It's that time of year! Time to spend with your family and friends. Filled with dinners, holiday parties and gathering around your home with the ones you love. Make sure your home sets the merry tone for all of your get togethers. Nothing sets the tone more than proper lighting!
Natural Light
Skylights, big windows and beautiful french patio doors – let the natural light shine in! Bringing the outside in year round with natural light is a desired added feature in any home. Now, with all of the holiday parties, it will impress all of your guests while setting a warm and bright tone with all of the benefits natural light brings.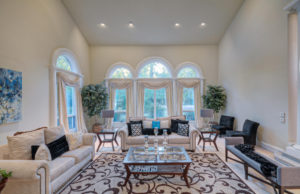 Recessed Lighting
A well lit room is a MUST to properly compliment your beautiful holiday decorations. If you are hosting a party, the lighting helps make your spread look even more appetizing! Lets not forget about the importance of lighting for the many pictures your guests will be snapping! We LOVE recessed lighting for homes, especially in kitchens. It's subtle, creates beautiful lights and often times energy efficient.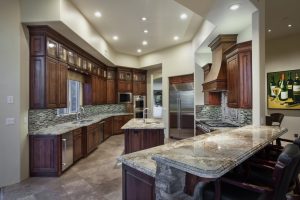 Fireplace Glow
Sometimes it's nice to turn down the lights and just allow the glow of a fireplace and the twinkling of holiday lights to set the tone to your holiday gatherings! It's warm and intimate and sometimes this invites a greater feeling than the extra decorations. Is your fireplace properly reflecting your home's style? If not, it may be time to remodel! We work on indoor and outdoor fireplaces and love to remodel them to the very specific style your home needs!
So don't wait until the holiday comes and goes, give Alan a call so you can get a consultation for the perfect lighting to brighten up your home this holiday season!