Top Kitchen Remodel Trends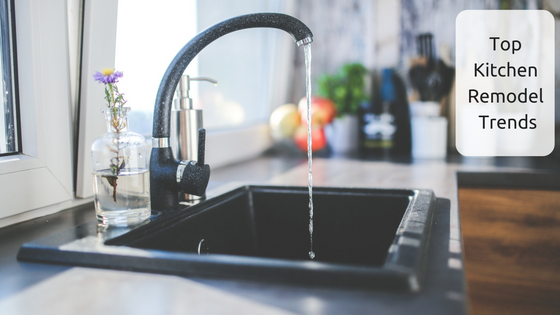 Thinking about remodeling your kitchen in 2017? You aren't alone! Check out these top kitchen designs for inspiration. These trends are not only classy but also functional and sure to impress your guests. We specialize in working with you to ensure you get your dream kitchen!
Neutral Colors
It's no surprise that gray, white and black continue to be the dominant color scheme in modern kitchens. This neutral palette is popular because it allows you to show off your personality with fun and colorful accessories.
Farmhouse Sink
These deep sinks are a timeless addition to your kitchen! Not only are they practical because they can hold a lot of dishes, they also add a sense of style. These sinks are easy to access and can add a pop of color to your kitchen.
Smart Storage
When remodeling a kitchen, it is important for the space to not only look good but to be purposeful! Adding cabinets under an island creates a whole section of space. Multi-tiered cabinets are also a popular way to add storage.
Technology Forward
Automation continues to be a smart addition to any kitchen remodel. From sensor-activated lights to hands free faucets, these technical add-ons can take your kitchen remodel to another level!
Backsplash
Glass, marble, tile and stone are all popular options for backsplashes in the kitchen. By extending the backsplash to the ceiling or to the cabinets will make your kitchen look custom!
If you are ready to dive into a kitchen remodel, make sure to partner with a contractor you can trust like Alan. You will receive top quality service and products. What kitchen trend are you most excited about?