TOP HOME UPDATES WORTH INVESTING IN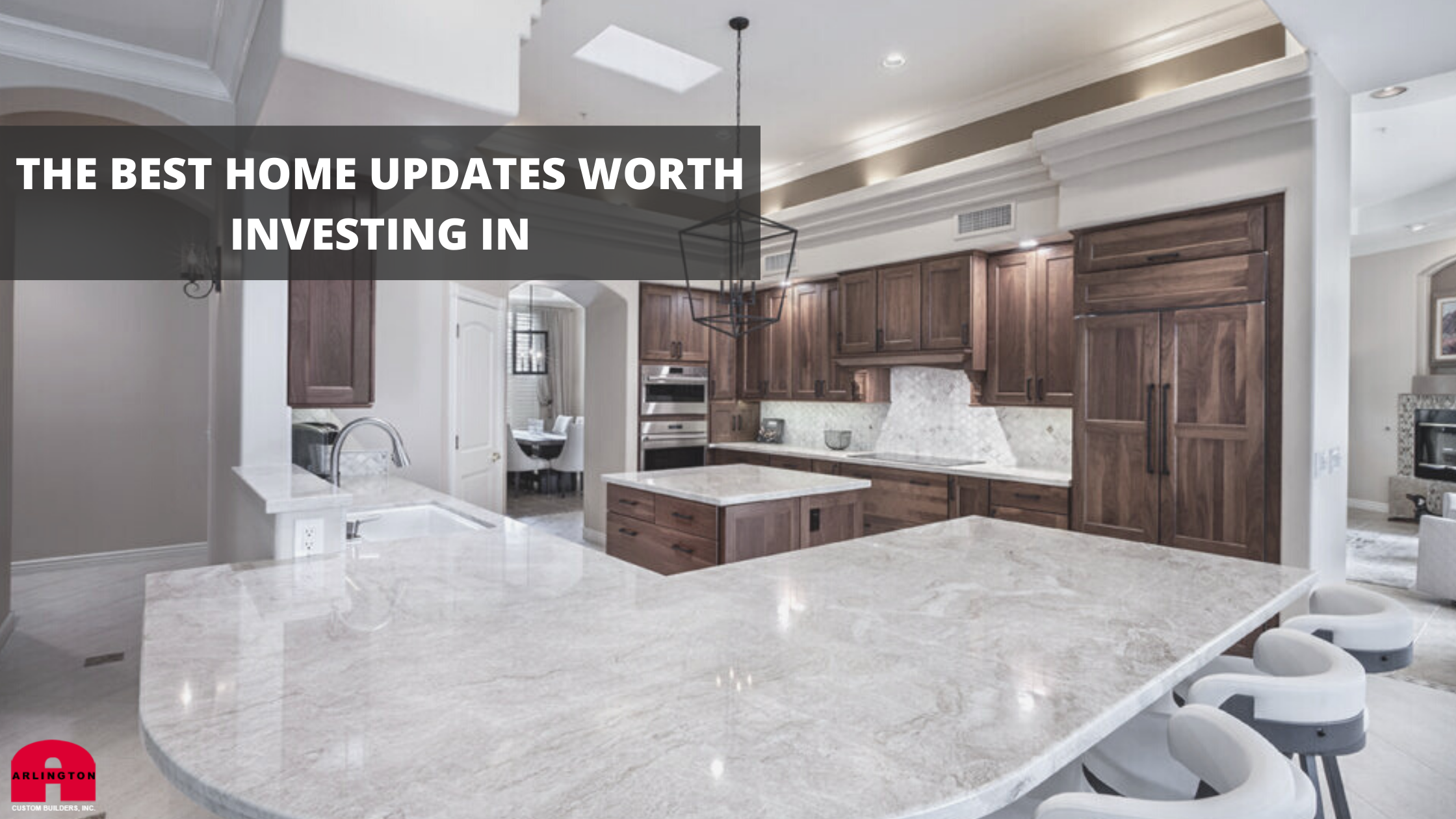 Making the decision to renovate your home can be overwhelming! Often because big changes to the layout or structure of your house can be costly. However, remodeling certain parts of your home can also be a huge investment! Below we have highlighted the top 3 renovations that have the highest average return on resale (source: HGTV).
Bathroom Renovation 
Average return at resale: 102%*
Do not underestimate the impact of a bathroom refresh - no matter how big or small! Even making some minor changes to your guest or main bathroom can greatly increase your resale value! Here are some tips to help you get brainstorming:
Replace fixtures to be modern including (lights, sink knobs, mirrors, towel holders, etc)
Redo the tub (either walk-in shower or stand alone tub)
Remove outdated tile replace with neutral choices
Apply a new coat of paint
Add a window to create more light and open feeling
Kitchen Renovation
Average return at resale: 91%*
A remodel is a big undertaking - but is often the showpiece of the home! It is a space where family and friends gather multiple times throughout the day. It is worth it to spend the extra money to invest in a remodel that will last many years. Whether you plan on selling or live in your house forever, a kitchen renovation is a great investment. Below are some items to invest in:
Stainless steel appliances that are energy efficient
A custom kitchen island
Replacing outdated over-counter cabinets to make room feel more open
Granite countertops
Cabinets with hidden storage space
Modern light fixtures
Family Room Addition
Average return at resale: 83%*
Did you know a sunroom counts in the home's square footage only when the room is heated and cooled for year-round use. If your home is feeling a little cramped and you have the room to expand, a family room addition is a wonderful solution!
Make the addition seamless to the rest of the house
French doors or a wide interior doorway makes the space inviting
*Source: https://www.hgtv.com/design/real-estate/top-home-updates-that-pay-off-pictures
If you are ready to start brainstorming or get started call us today for a free quote!