SMALL BATHROOM, BIG IMPACT
Hall bathroom remodels with designs that add style & function to any home.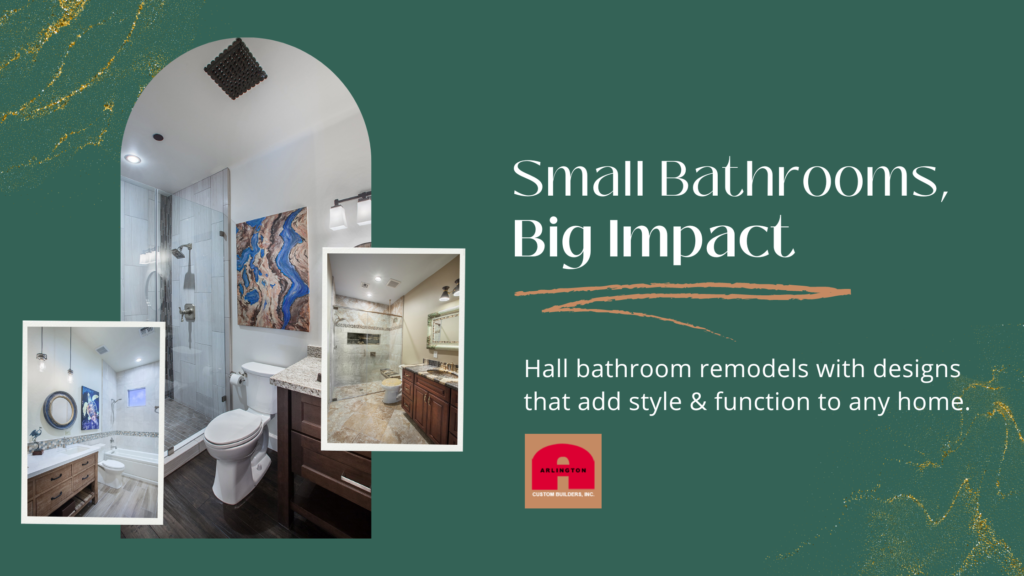 Some people have hall bathrooms that are used for their kids AND their guests. Some have really small or narrow hall bathrooms. It can be so hard for homeowners to think of what to do to update their hall bathrooms that will help their everyday use and add a whole new style that is functional for their home. We have worked on many hall bathroom remodels through the years and you will be surprised at how beautiful they turn out. Thankfully, homeowners can rely on us to help guide the design for your hall bathroom remodel Brenda Southard is our interior designer and she loves working with our clients on their dream designs. Let's walk through some of our hall bathroom remodel designs that really have great design that makes the space feel bigger.
Coastal and Modern Design
For this remodel, we removed the wall which made all the difference. It gave this space cleaner lines that make it appear bigger. We also love the new vanity and how functional it is, while still making a beautiful statement. The modern lighting and the flooring also add a beautiful touch.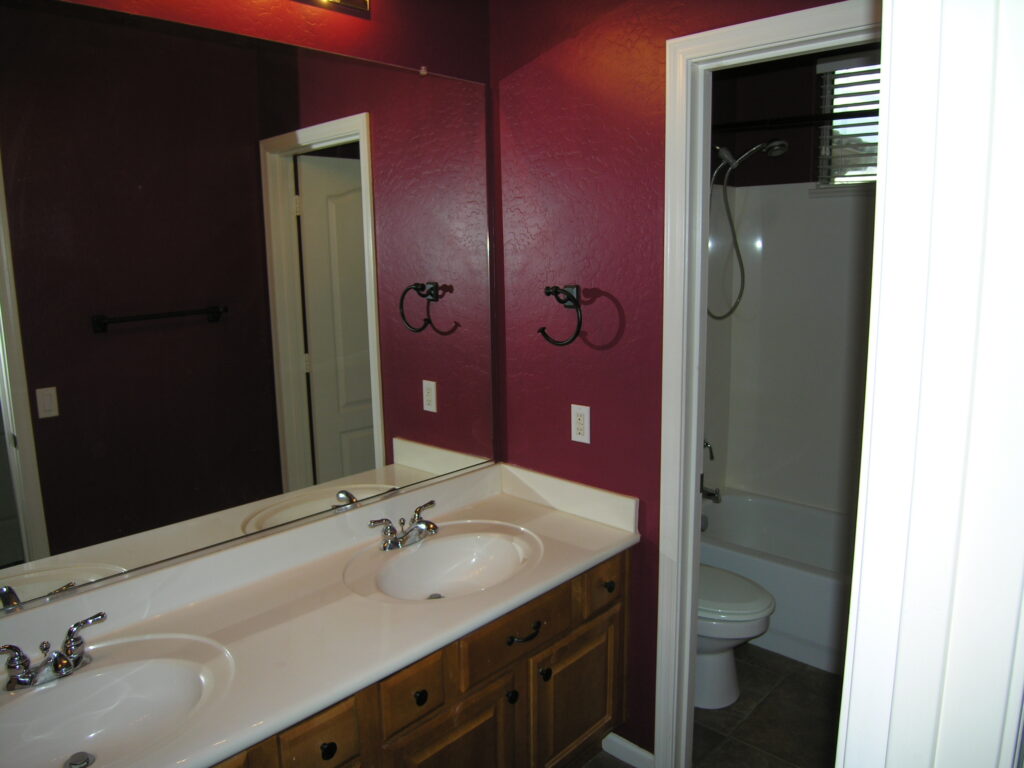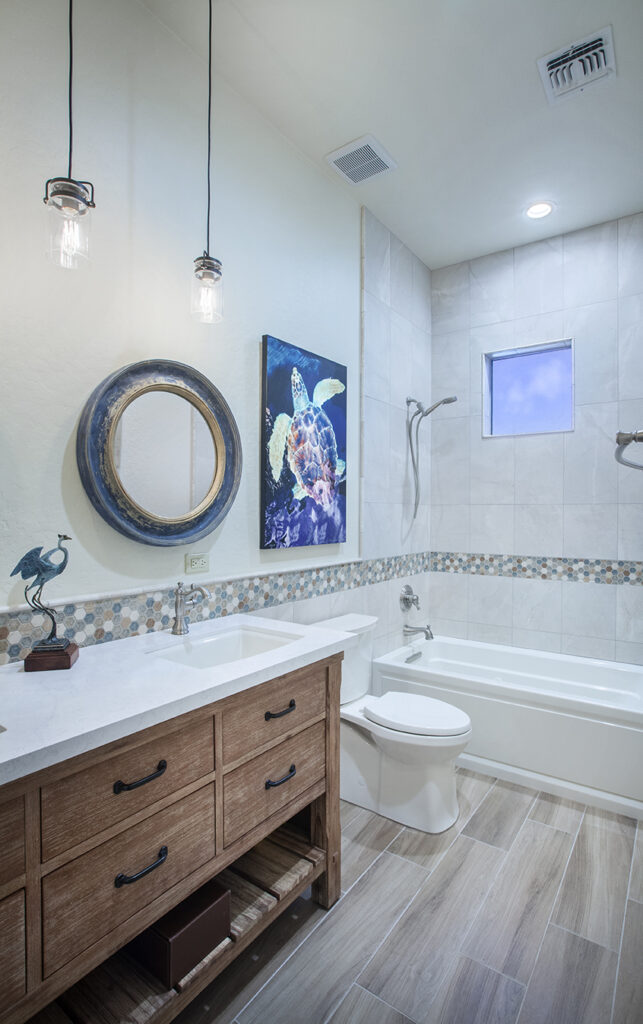 Small, Mighty, and Functional
We love to show this one for people who have a smaller hall bathroom. This one is great because we have a timeless, stand alone shower that adds everyday function for the homeowner. Sometimes it's best to not have the shower/tub combination when you are trying to make the most of the hall bathroom space. This one is perfect for guest usage and everyday usage for anyone whole lives in the home.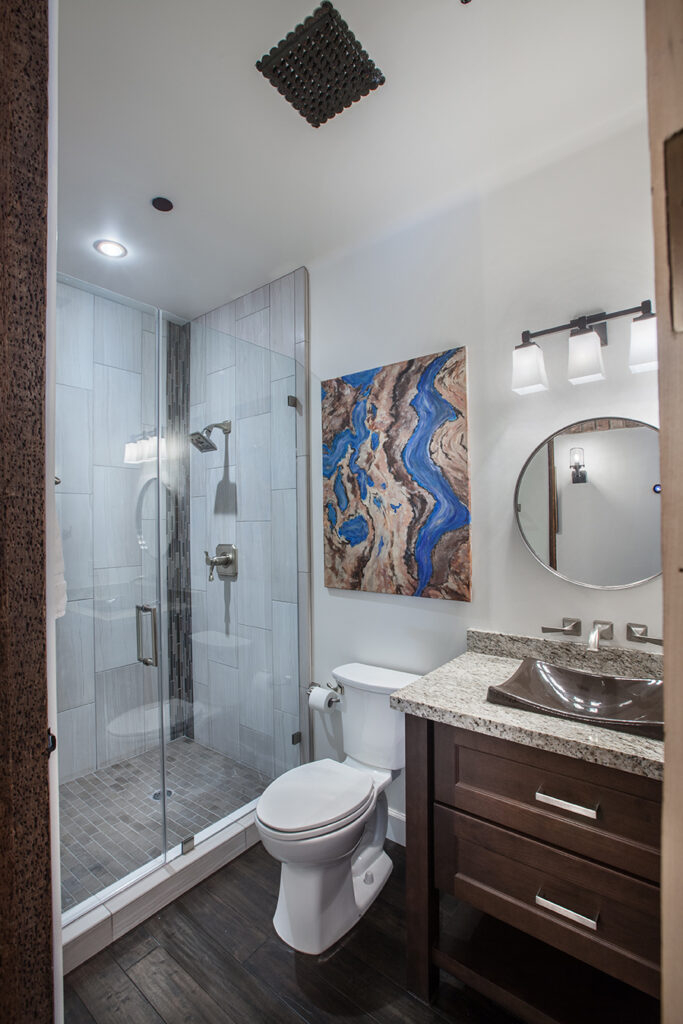 Narrow Bathroom, Modern Update
This last one is high end and modern. We have said it before and we will say it again, there is just something about a floating vanity that we love! In a narrow hall bathroom, it can be hard to make perfect use of the one wall you have situate everything on. For this one, we kept the layout the same but we removed the bathtub so we could have the shower flush with the wall. This helps the space feel more open and less clunky. We also kept how large the vanity is, for families who rely on it's usage, but modernized it for a whole new look.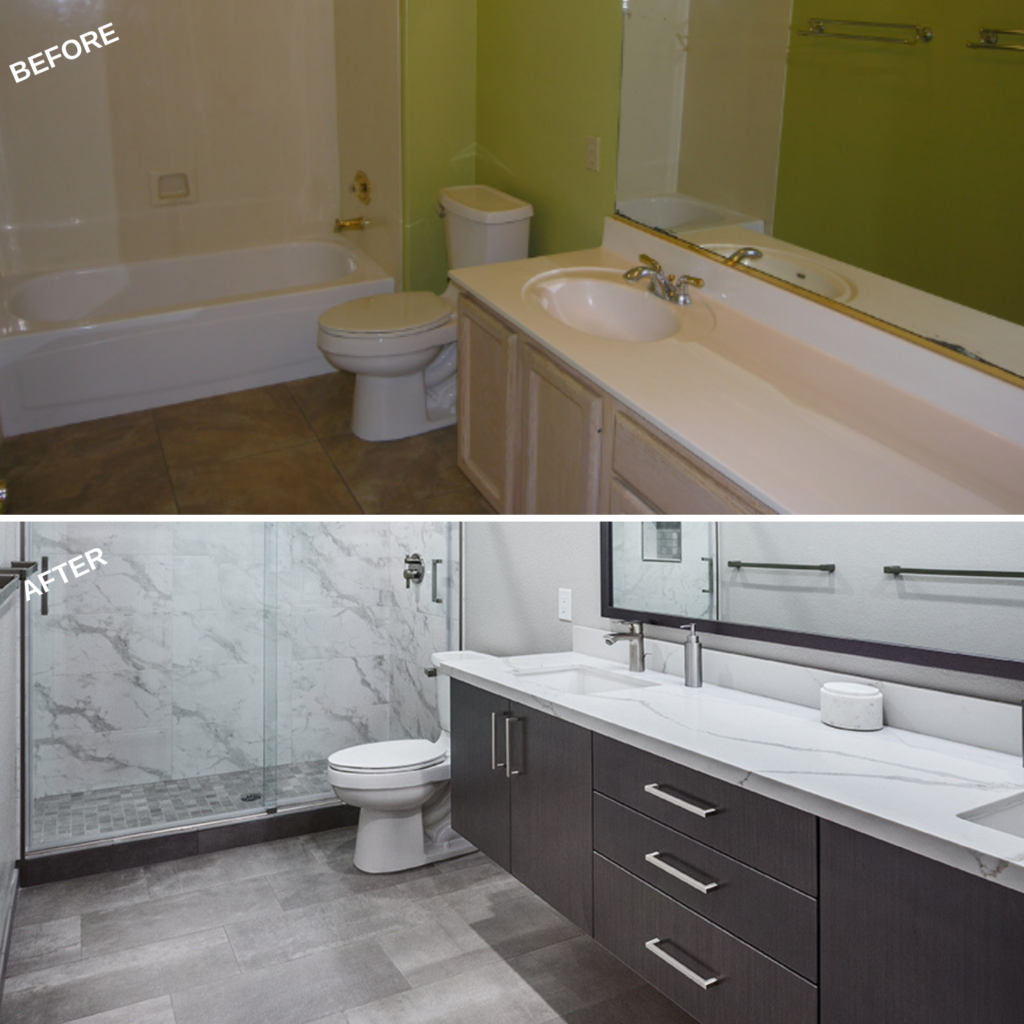 No matter what your current hall bathroom is shaped like, we can find a design that works for your space. We love incorporating new designs in existing spaces, just as much as we love completely renovating a space. Interested in talking to us about remodeling your hall bathroom? Call our general contractor, Alan Anderson, for a consultation!