New Projects for the New Year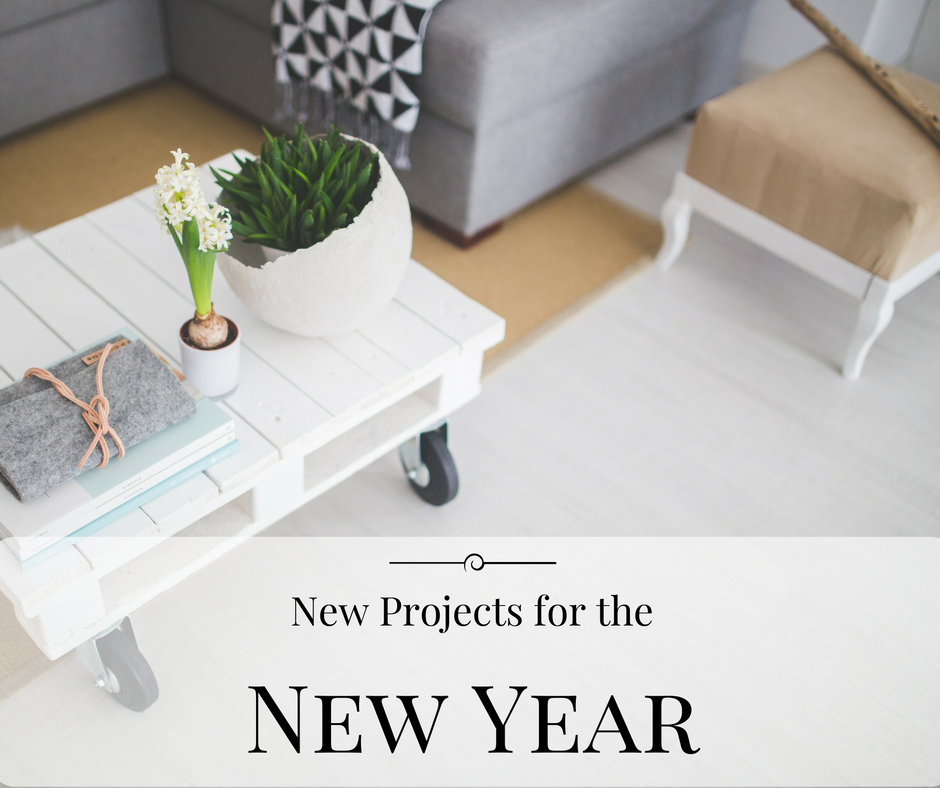 The New Year is a time for resolutions! A time to lose the extra holiday pounds, to get organized or even to break a bad habit. It's also a great time to start cracking away at the home remodel wish list you keep adding too. What's the one room that you have been eager to remodel? What style are you imagining it? Can you picture what it will look like next year during the holiday season? Let us help give you some great remodel ideas for your home in 2017!
Modern Farmhouse Kitchen
You are probably seeing these everywhere right? Every home remodeling show on TV features them and Pinterest is filled with beautiful photos giving you the greatest kitchen envy. What kind of updates can you make to your kitchen to achieve the farmhouse look? Start with the sink. Then, the countertops for a rustic, modern pop. Don't overlook your options for cabinetry. You can go with rustic wood, colored, vintage woods and even age painted wood. Your options are endless.
Luxury Master Ensuite
You may already have a master ensuite but it lacks style and comfort. It serves it's purpose but it isn't pleasing to the eye. This is the perfect room to remodel that will make a difference in your everyday life. Think about the shower and bathtub that you would look forward to using daily. Are your feet constantly cold each morning in your current ensuite? A heated tile floor may be the perfect upgrade to your life. Don't forget the bathroom storage! This is necessary and it doesn't have to look dull. Storage keeps your space clean and organized, but it can also add a great style to that space.
Home Additions
The holidays may have been a great time to remind you of how much you need the extra space in your home. Whether that's an in-law suite or an additional room that doubles as an office space you can retreat too. When people stay with you from out of town, nothing becomes more obvious than the lack of space. Think of all the ways you can use the extra space in your home and work with your contractor to make it a useful and comfortable space.
Don't continue to put off your remodel wishlist in 2017, check a project off of your list. Call Alan at Arlington Custom Builders to talk about your remodel hopes and dreams today!