Kitchen Renovation Showcase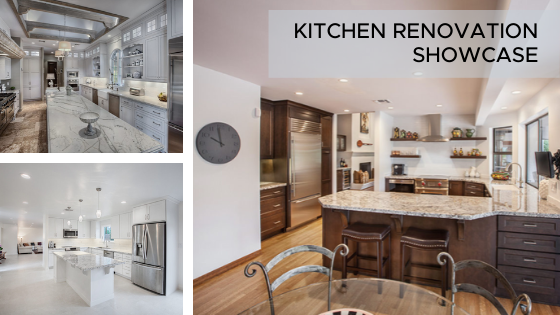 As we are spending more time at home these days, we thought it would be a good time to highlight 3 of our most awe-worthy kitchen renovations to help inspire you!
WIDE OPEN SPACES: We love how this kitchen is part of an open floorplan that opens up to the family room. Add some bar stools and you have a fully functioning space that welcomes family and friends to gather. With modern appliances and clean lighting, this space is welcoming and clean. Who wouldn't want to cook up a meal?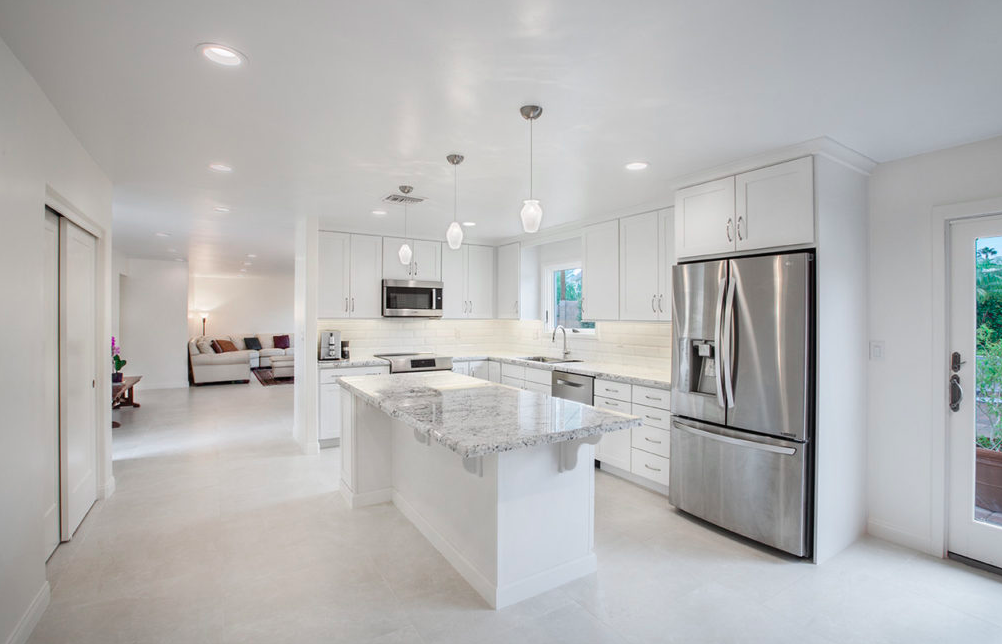 FLOATING SHELVES: If you are working in a smaller kitchen space, but want to give the illusion of more openness, a great option is to remove some of the bulky cabinetry up high and replace with floating shelves. This gives more decorative freedom and still allows functional below storage. We think these floating shelves are a great central focus in this kitchen remodel.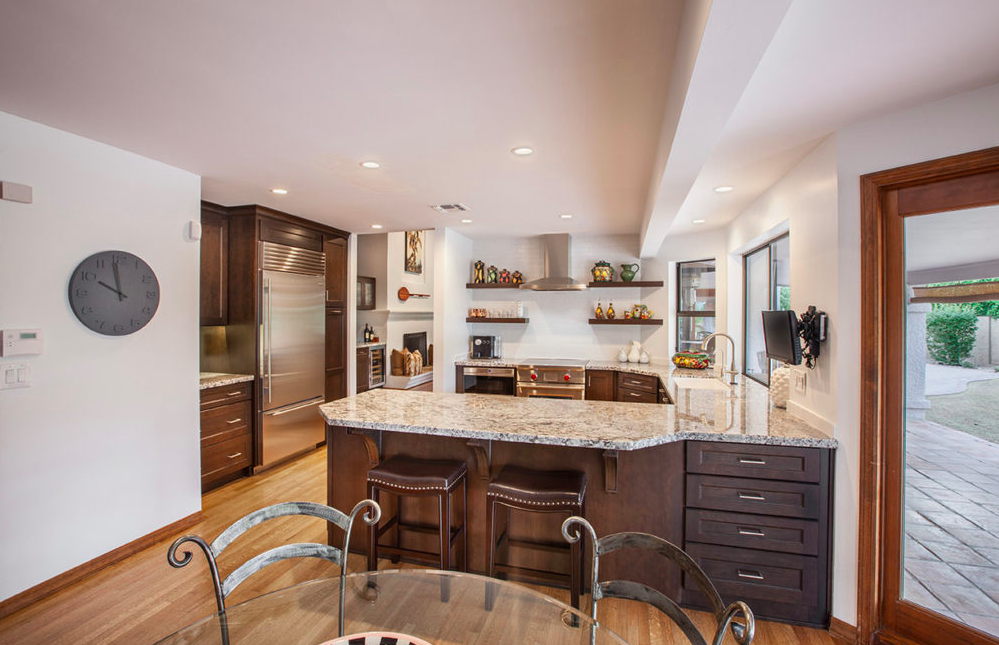 LUXURIOUS DETAILS: This kitchen renovation is full of eye-catching details! The wood beams give a layer of uniqueness that makes the room feel welcoming. The different cabinetry and high end appliances make this kitchen feel very special. What is your favorite part?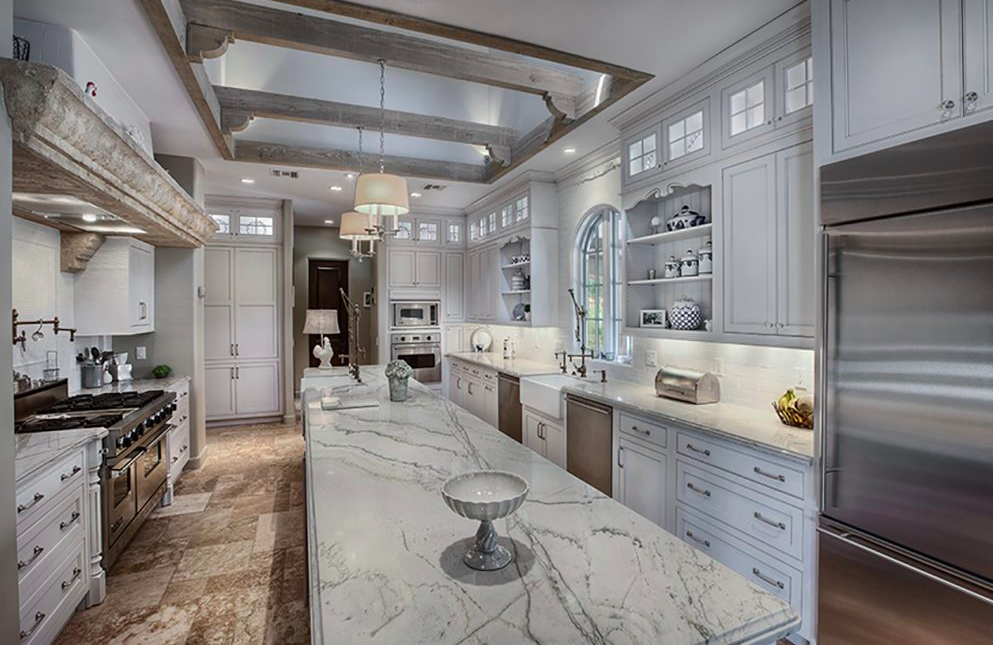 As we all stay home, let's appreciate the space around us but realize it is okay to dream of what we could change about our house, in this case kitchen if we could! We hope this leaves you with some design inspiration. As always, we are here to help!