KITCHEN RENOVATION HIGHLIGHTS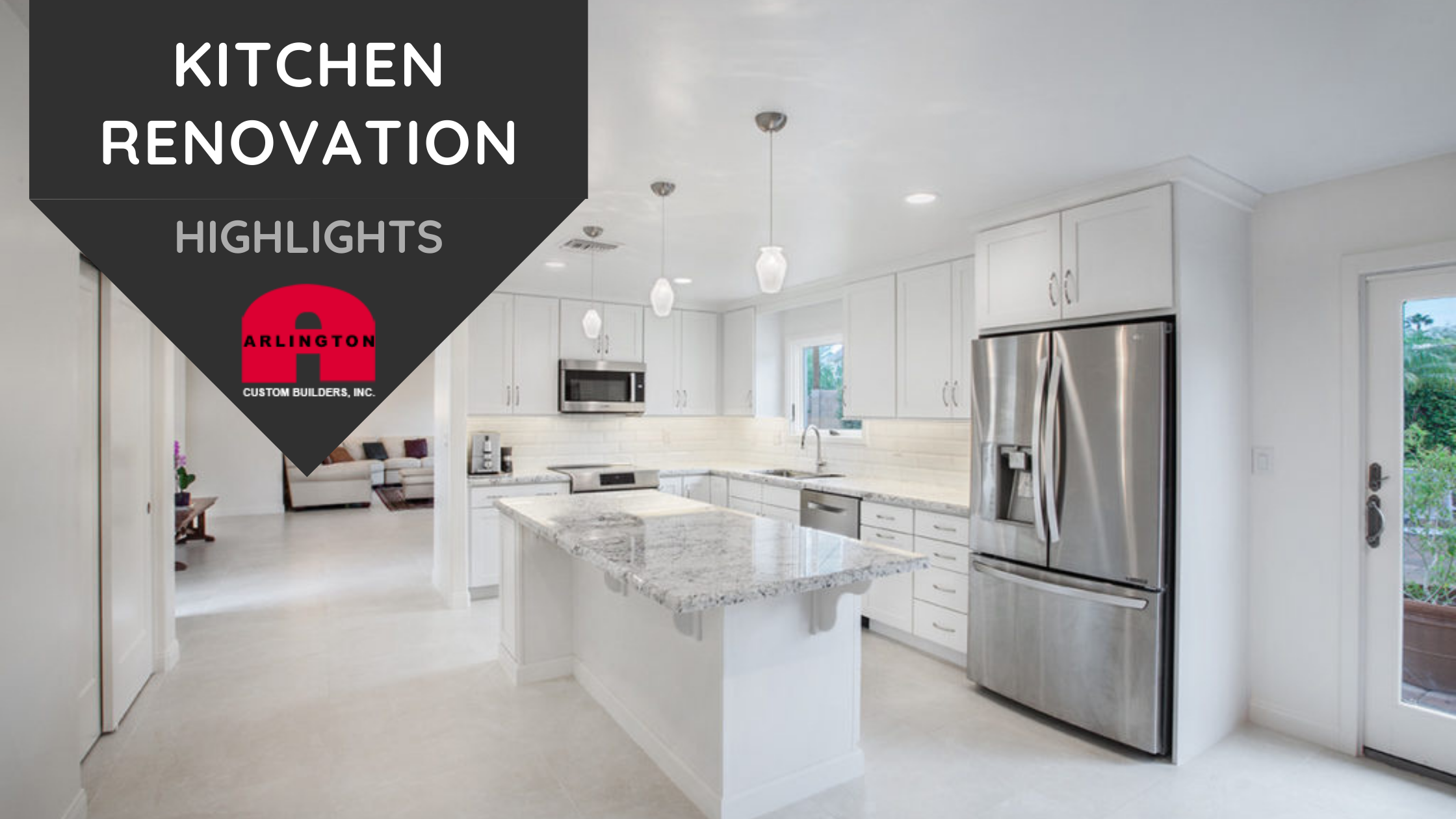 Kitchen remodels are the most desired change to a home! Since the kitchen is often considered the heart of the home, it makes sense that families want the space to be up to date with design trends and functional to host everyday and special gatherings. We are highlighting 3 of our favorite kitchen renovations in hopes that it inspires you to make some changes in your own kitchen!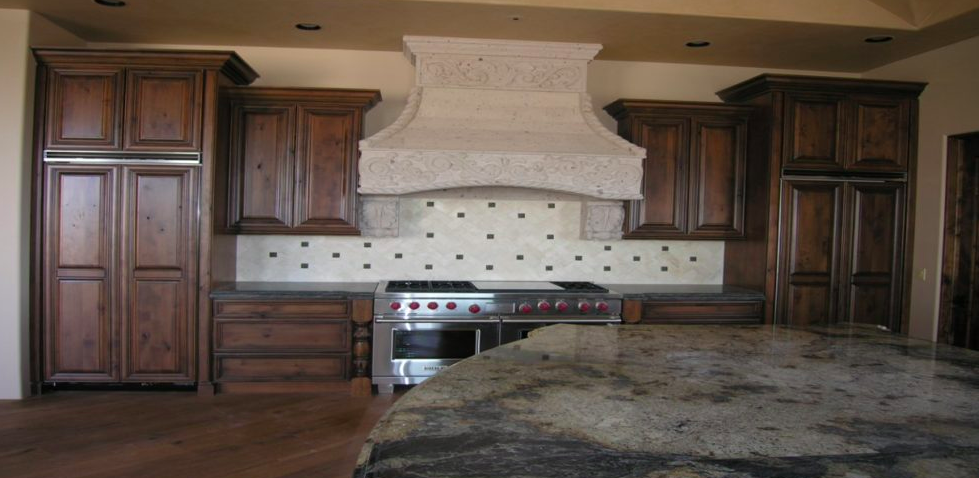 This custom kitchen build has top of the line appliances. Our favorite part is the beautiful range hood that makes a bold statement. The cabinetry and backsplash all tie together to make this kitchen a jaw dropping design. We worked with our client to ensure their vision came to life.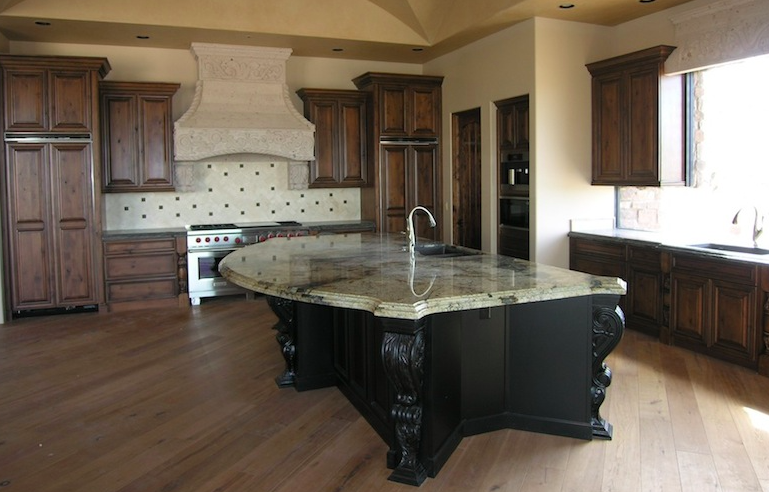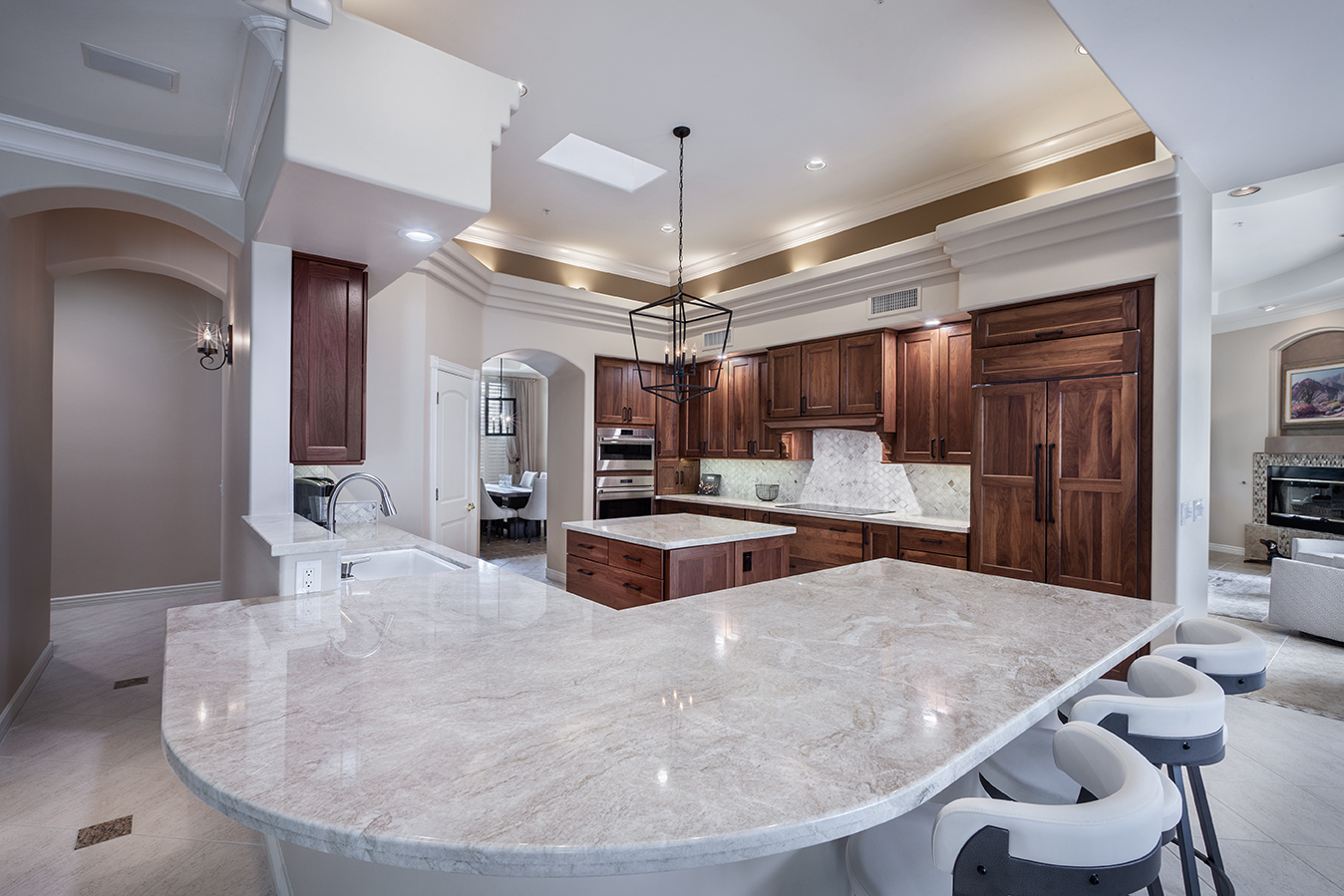 We expanded this island to be not only pleasing to look at but functional! With plenty of space to seat and extra room to prepare food, this round countertop the perfect kitchen must-have! Instead of a traditional square countertop, this rounded edge gives the kitchen a unique look!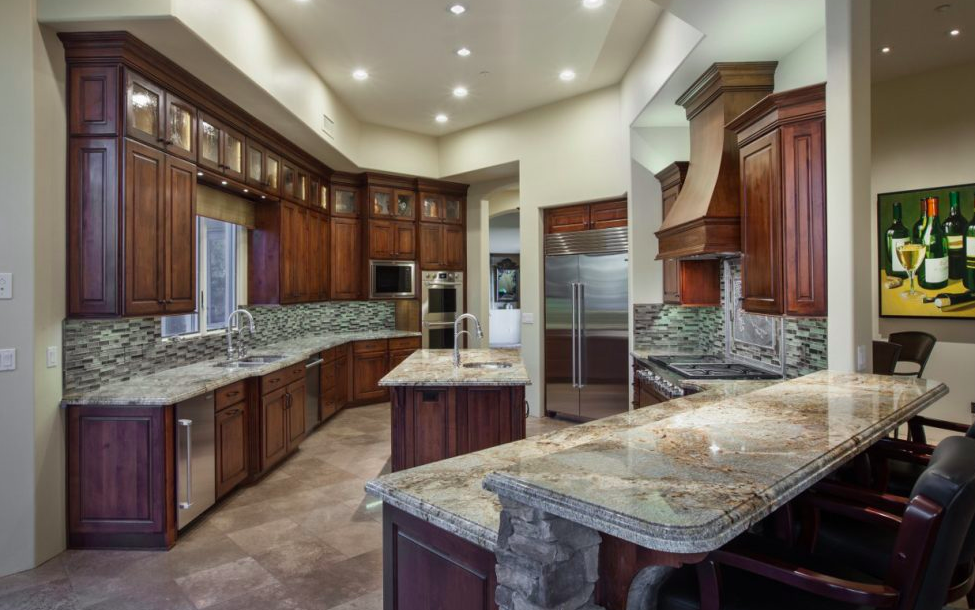 Sometimes, the kitchen layout can make it challenging to make the most use of space. We are experts in optimizing the most space for your kitchen! We can work with large and small kitchens and give it the boost needed to make it work better for your family!
If you are interested in a free consultation, please contact us! We are happy to share our portfolio and work with you to create the kitchen of your dreams.