Kitchen Remodel Spotlight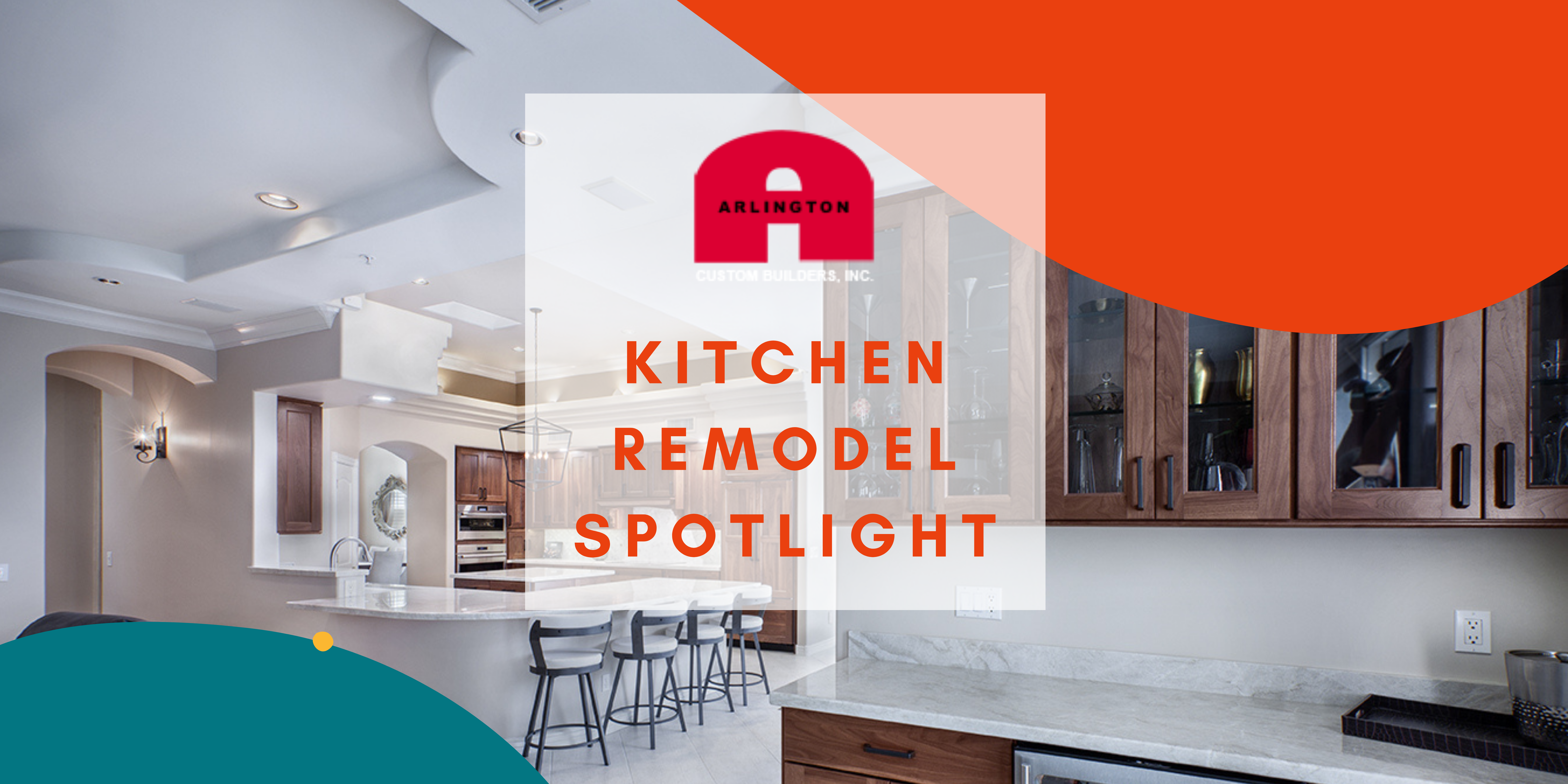 A kitchen remodel is a huge undertaking that can completely transform your home. We can help make the process easier and bring your modern vision to life. Check out the before and after of this recent kitchen renovation we completed for some inspiration.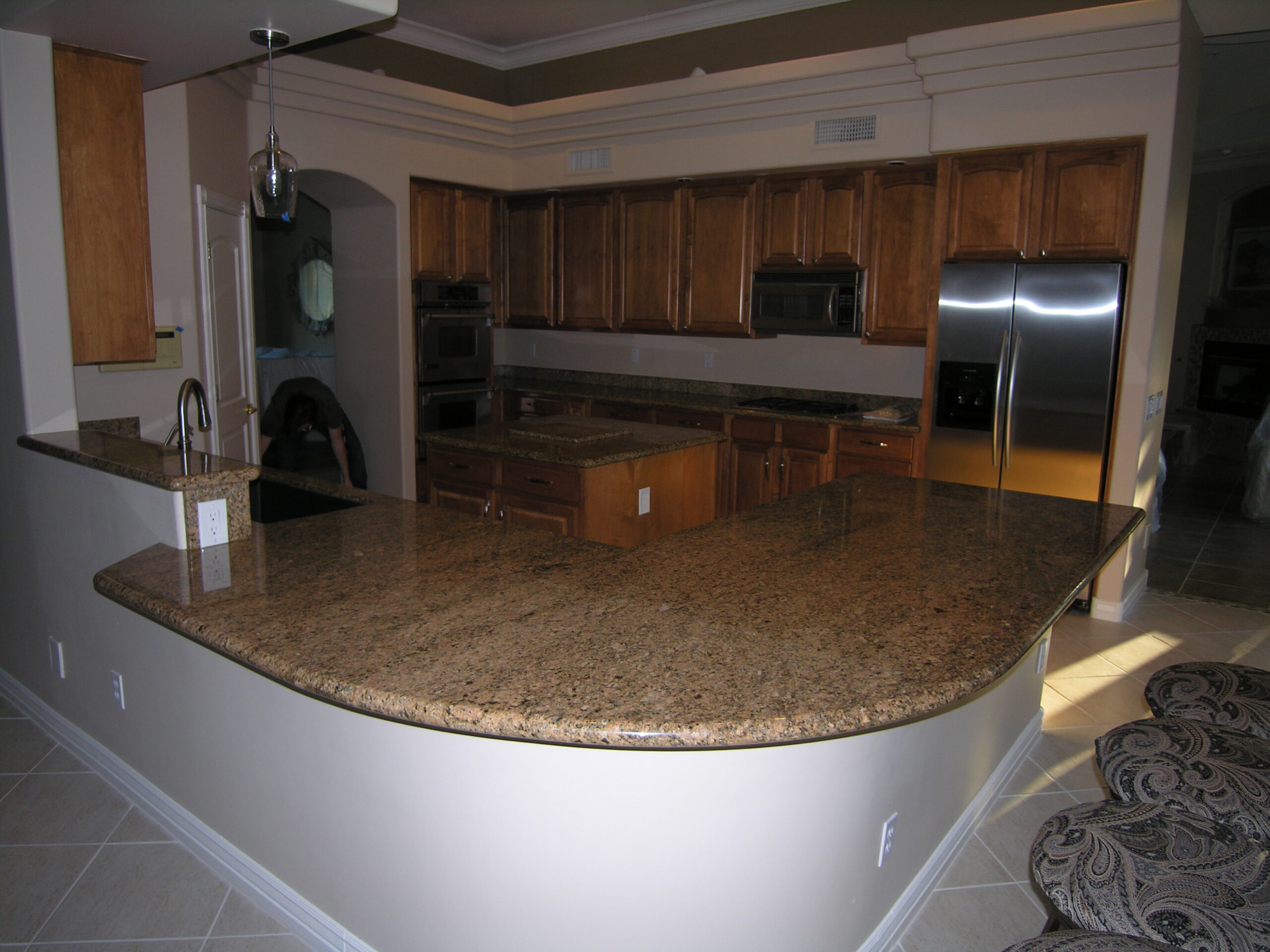 The kitchen before featured regular granite countertops with outdated flooring and cabinets. The darkness of the colors gave the kitchen an enclosed feeling.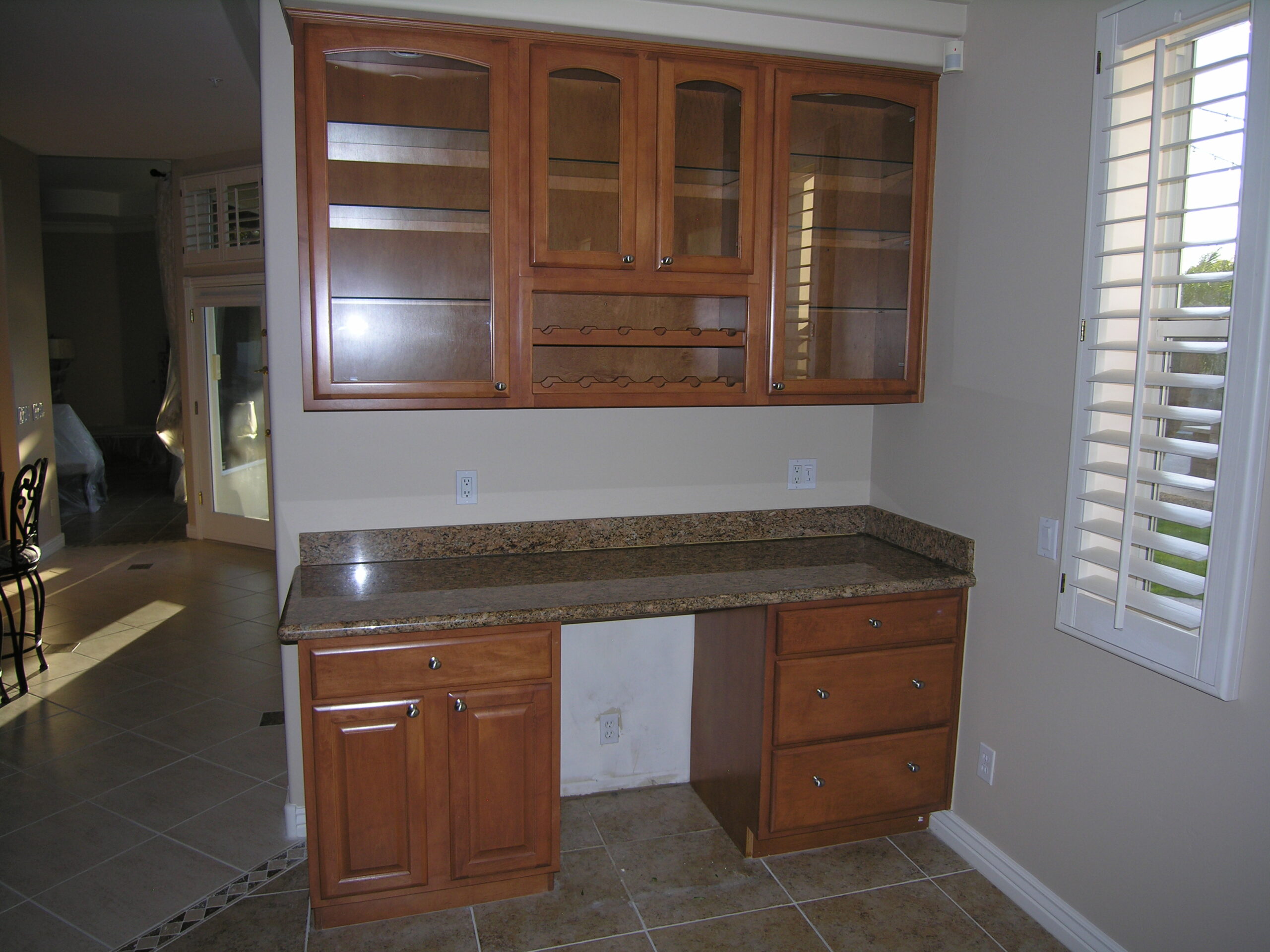 The bar area featured regular granite tops with an open space underneath for a chair that was under utilized. The glass cabinets were also outdated and did not add any benefit to the main kitchen area.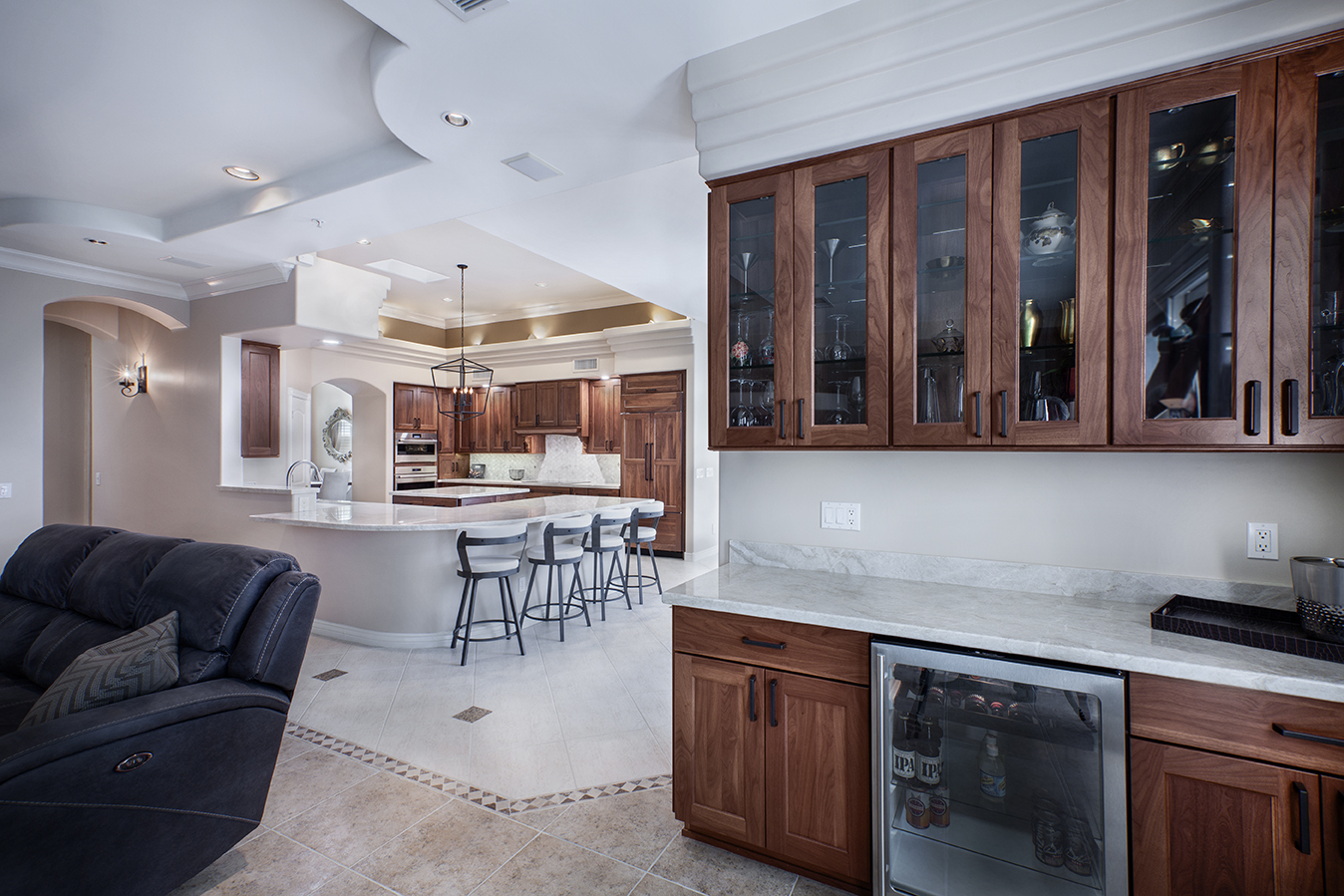 The finished bar features taj mahal quartzite tops and walnut cabinets. We also installed lights inside cabinets with half-inch glass shelves. We closed off the space used for a desk and added a  mini fridge for the convenience of keeping beverages nearby and cold.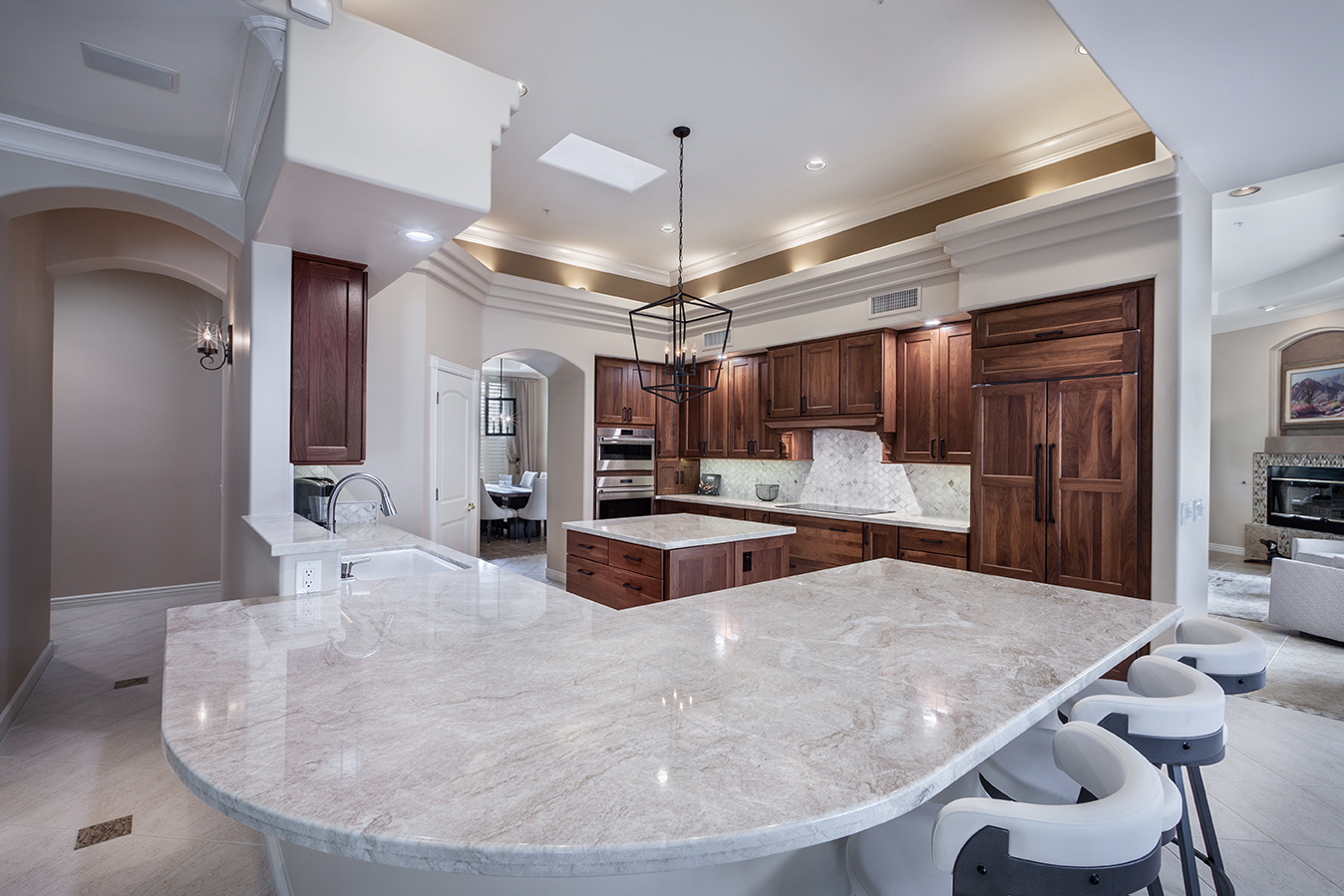 The kitchen had a complete makeover from top to bottom! We added taj mahal quartzite tops and walnut cabinets. To brighten the space we added under cabinet lighting. All of the kitchen appliances were updated with 'sub zero wolf'. We added the walnut cabinetry over the fridge so keep the kitchen look cohesive.
As you can see, the transformation is astonishing! We can help your kitchen remodel dreams come true.