Kitchen Cabinets – Worth The Splurge
When it comes to remodeling, there are many tips and tricks to stay within your desired budget. As one of the primary defining features in your kitchen, cabinets fall into this category and the upgrade is worth every penny! The quality on this feature should not be compromised. As we say at Arlington, when you buy quality you only cry once. Here are some different cabinetry options that can take your kitchen from drab to fab!
HIGH GLOSS
Looking for a contemporary and stylish look? If yes, then high gloss kitchen cabinets are a must! This popular finish helps cabinets resist scratches and marks. Combining these modern cabinets with complimentary granite countertops will have you ready to entertain guests.
HIDDEN APPLIANCES
No matter how many upgraded appliances you have, with the wrong cabinets, they can still be an eyesore. We love cabinetry that works with appliances to improve the look and feel of the space. Concealing smaller appliances like a toaster or microwave keep your kitchen from feeling cluttered.
SEMI-CUSTOM
Have the power to decide how you want your cabinets to look! Take away or add elements such as glass panels to make your kitchen feel one-of-a-kind. With the ability to choose the hardware and finish, you can make your cabinets look remarkable.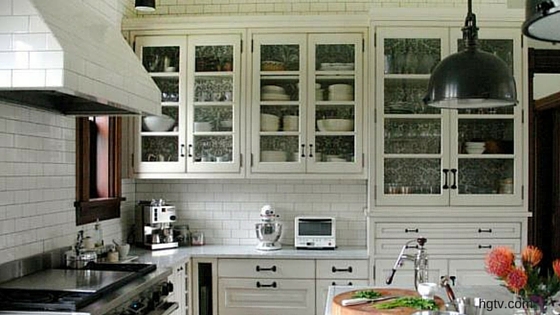 SPLASH OF COLOR
If you embrace color, then why not include it in your kitchen cabinets? When done correctly, it can make a stunning difference in your kitchen. Try having a section of the cabinets under an island be a complimentary color.
TIP:
The best kitchen cabinets always include quality hinges on doors that enable ease in opening and closing.
Use expert installation to capture the full value of your investment. Call Alan at Arlington Custom Builders to ensure your remodeling project is