IN THE NEWS: Top 5 remodeling projects that add value to your home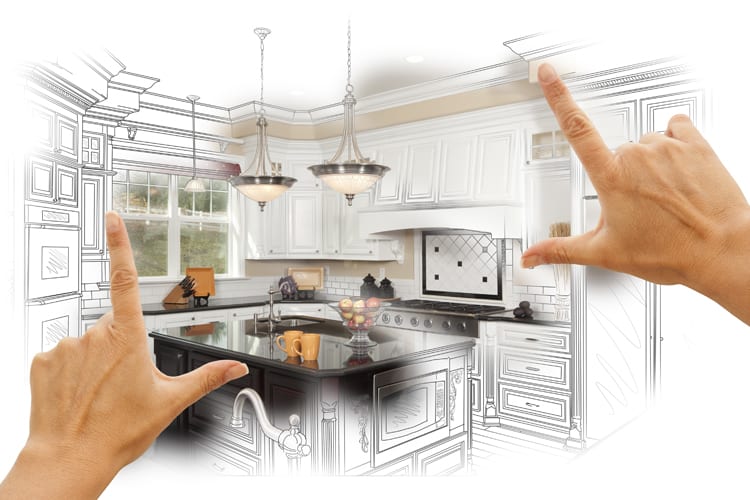 Article was originally published on AZBigMedia. To read the original publication, click here.
As homes in the Valley continue to age, many homeowners are looking at ways to stay updated. According to Alan Anderson, co-owner of Arlington Custom Homes based in Scottsdale, increasing your home's property value in 2020 effectively has a lot to do with understanding the values of the modern buyer. Square footage and location are key, but energy efficiency and high-end finishes in a low-maintenance home is especially important to the modern-day property buyer.
Remodels that yield a good return on investment make sense as homes in the Valley continue to age. The point of a well-chosen, well-thought-out remodel is not only the comfort and beauty it will add to your lifestyle but also the value it will add to your home.
Alan is co-owner of Arlington Custom Builders, along with his wife Brenda Southard. Together they have over 70 years of construction experience and have won numerous awards, including being recognized as one of the top remodeling contractors by Ranking AZ. The company specializes in custom home construction, kitchen and bathroom remodeling and Arizona room remodels
They indicate that there are 5 remodeling projects in the Valley that add value to your home as the real estate market starts to slow down.
They are:
• Room Addition: Many homeowners are adding room additions to their homes, as it provides extra space and square footage. Look for trends in converting garages into a playroom and then building another garage, creating spa like bathrooms and building a separate "snore" room for partners who snore. Homeowners can expect to recoup costs around 60%.
• Kitchen Renovation: Kitchens are usually the hub of the house and buyers are demanding upgraded finishes and designer touches. Look for two-tone kitchens (white with an accent of wood-stain color or accent painted finish) and more glamorous metal accents like copper, champagne bronze, glass and stone details. Depending on the scope of kitchen remodel, home owners can typically recoup costs as high at 73%.
• Bathroom Remodel: A brand new bathroom can help inspire offers on your house and updates to this space could help you earn more money when selling. Look for stand-alone tubs and high-end mirrors with integrated LED lighting to continue to stay popular in 2020. Other trends include rain shower heads, frameless shower enclosures and curb less showers. Homeowners can look to recoup around 66%.
• Backyard Patio Renovation: Whether it's a luxurious swimming pool and cabana, an open-air kitchen and dining area or a cozy fire pit for roasting marshmallows, you've likely dreamed of having one, if not all, of these amenities at your home. In 2020, we will continue to see more and more homeowners looking to include outdoor living – or better yet, a design that allows for a flowing indoor-outdoor living space – in their home design. And experts say homeowners will recoup about 59% of the costs.
• Wet Bar Addition: A wet bar is exactly the kind of bell and whistle that many modern home buyers are looking for when they are shopping for a new home. Trending are wine coolers, ice makers, glass shelving that is recessed into the wall and quartz countertops.
For 2020 and the coming decade, the key Alan says is to make sure your remodel is not only beautiful, but functional for years to come.