How to choose the right bathroom color palettes
In 2015, bathroom colors are moving toward 50 shades of gray according to Arlington Custom Builders designer, Brenda. Gray is becoming the hottest neutral color and is practical for bathroom remodels in Arizona because it does a terrific job of covering the ever-present dust our state produces.
While not the first color people think of for bathrooms, light gray is sophisticated, elegant, and is great for urban and contemporary homes, as well as plenty of other home styles.
More and more manufacturers are creating tiles that cater to this color palette. Tile flooring that simulates the look of hardwood floors, finished in a gray color, is very popular right now. Banished forever, we hope, are the white subway tiles for shower and tub surrounds. Bolder choices like shades of gray or sleek black tiles in all different shapes and sizes are in.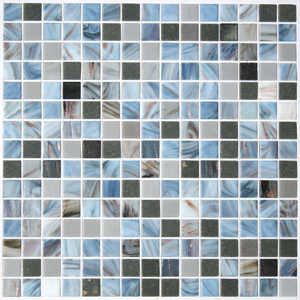 The beauty of using a gray palette is that you can choose practically any color in your accent pieces. Pops of soothing color throughout the room help finish the look and establish the spa-like feel adults are looking for, while pops of bright color are attractive for children.
Various shades of blue, tan and taupe remain popular as bathroom colors for 2015. The muted, soothing colors entice people to relax after a hard work day.
So how do you choose the right color for your bathroom?
First, figure out your home's style. Is it mid-century modern, modern, contemporary, Craftsman, Mediterranean, Pueblo Revival, Ranch, Spanish, or something else? It is probably best to keep the style of the interior and the exterior cohesive. In short, you probably don't want to put a colonial style bathroom in a Pueblo-style home.
What other colors are you using in your home? Do you want the whole house to be in the same color palette or do you want to step outside the box and choose a unique palette for your bathroom?
Decide what colors are soothing for you and then pick colors in the same family for accent walls, trim, etc.
Do your homework. Look at magazines, websites, television shows and more to see what other people are doing.
Finally, when in doubt, call a custom home builder in Arizona with a professional designer like Brenda, who can show you all the options available.
Ready to update your bathroom? Find out how Arlington can help in your bathroom remodeling venture!