SUMMER BACKYARD RENOVATIONS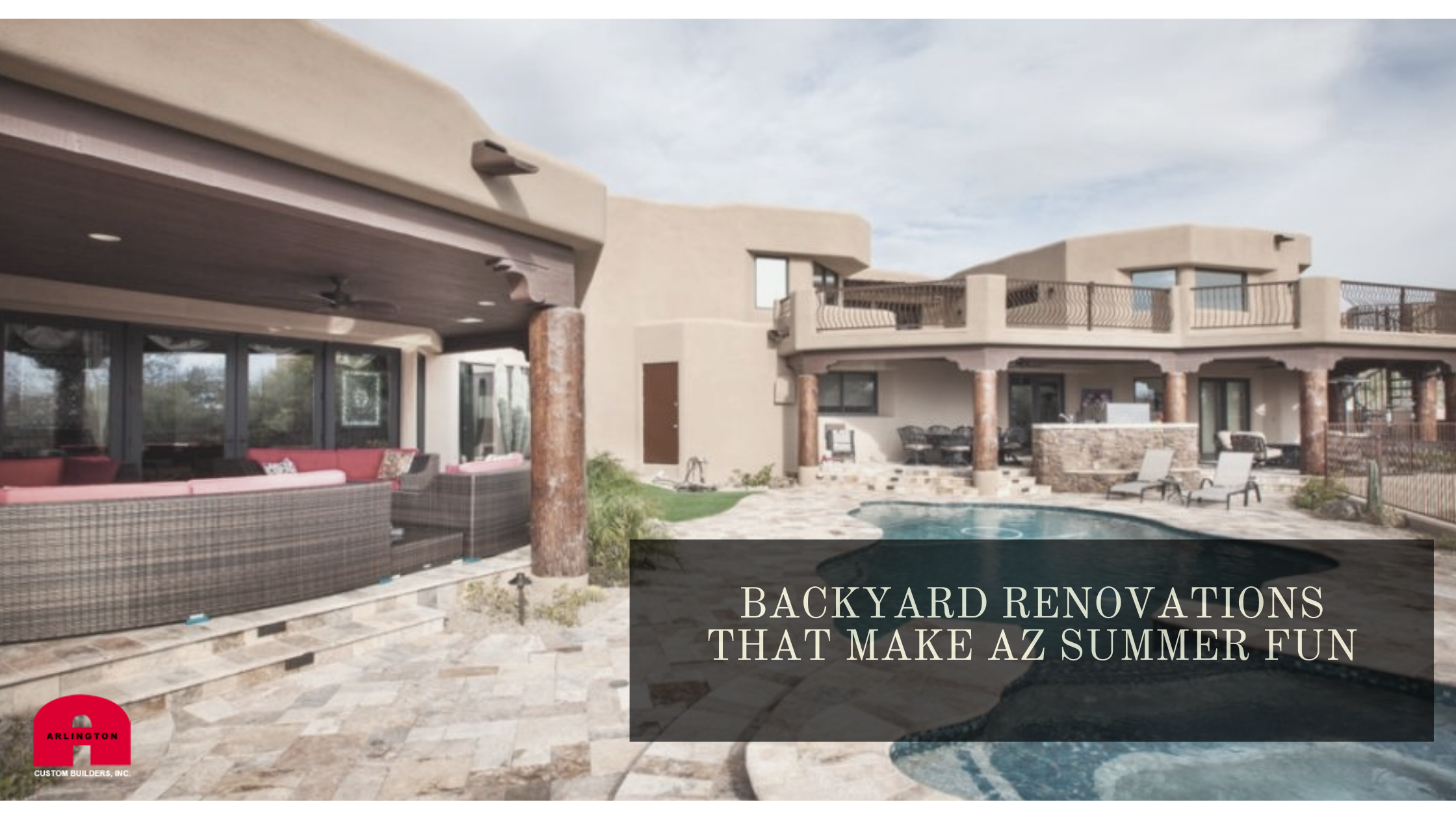 We all know Arizona can get very hot in the summer (it's a dry heat!) but that does not mean we cannot enjoy being outdoors. Over the years, we have renovated patios, backyards and outdoor kitchens. Below we have highlighted some renovation ideas that make a summertime in Arizona fun in the sun!
Even with high temps, you can't beat an Arizona sunset! With built-in grills, and an outdoor kitchen, you can better enjoy your surroundings. Below are a few of our favorite of our patio renovations that can take outdoor dining to the next level!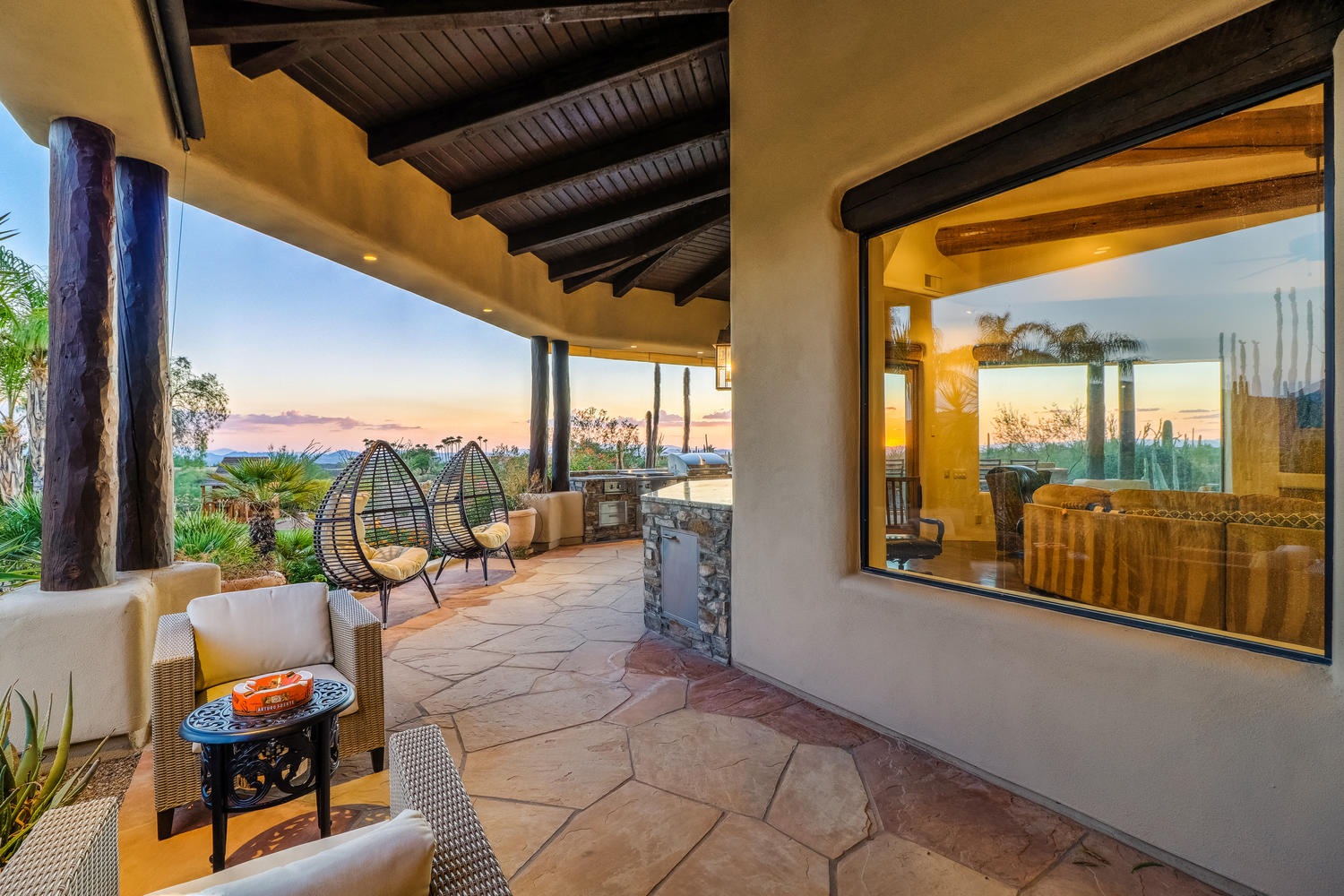 A covered patio with plenty of space for seating to host guests!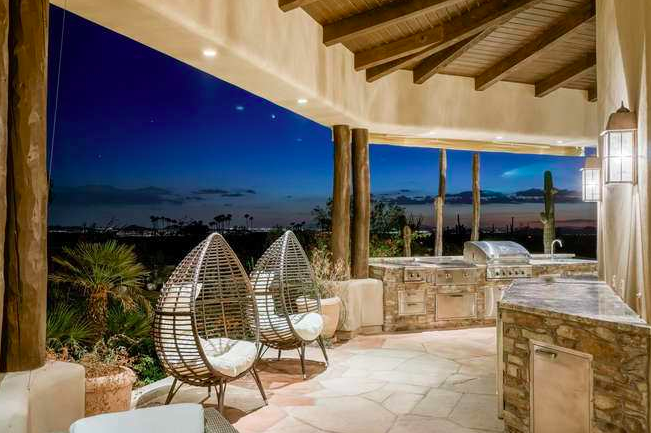 A built-in grill, sink, fridge and space to prepare food makes dining outdoors a whole new experience.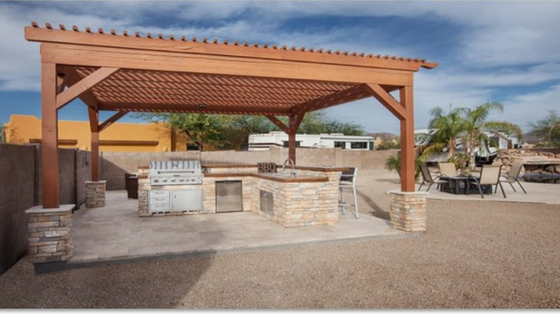 A pergola provides shade and a great space for dining! Add some string lights or misters and you have the perfect hangout.
A pool is a must when living through the summer in Arizona! We can help spruce up the area around the pool to make it a dream escape all summer long. The flooring by the pool makes a huge difference in the look and feel of your outdoor space.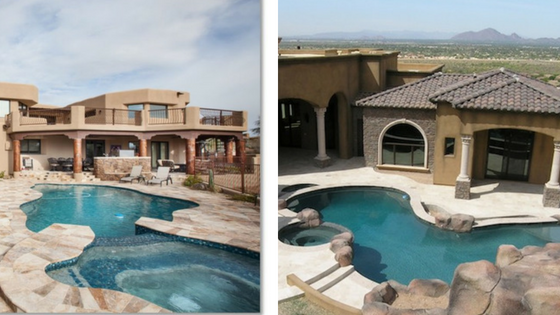 When you live in Arizona, it is never too late to make changes to your outdoor living area. Take advantage of the space you have outdoors to make it an additional gathering space for family and friends. Don't know where to start or would like some ideas? We can help! Call us for a free consultation.