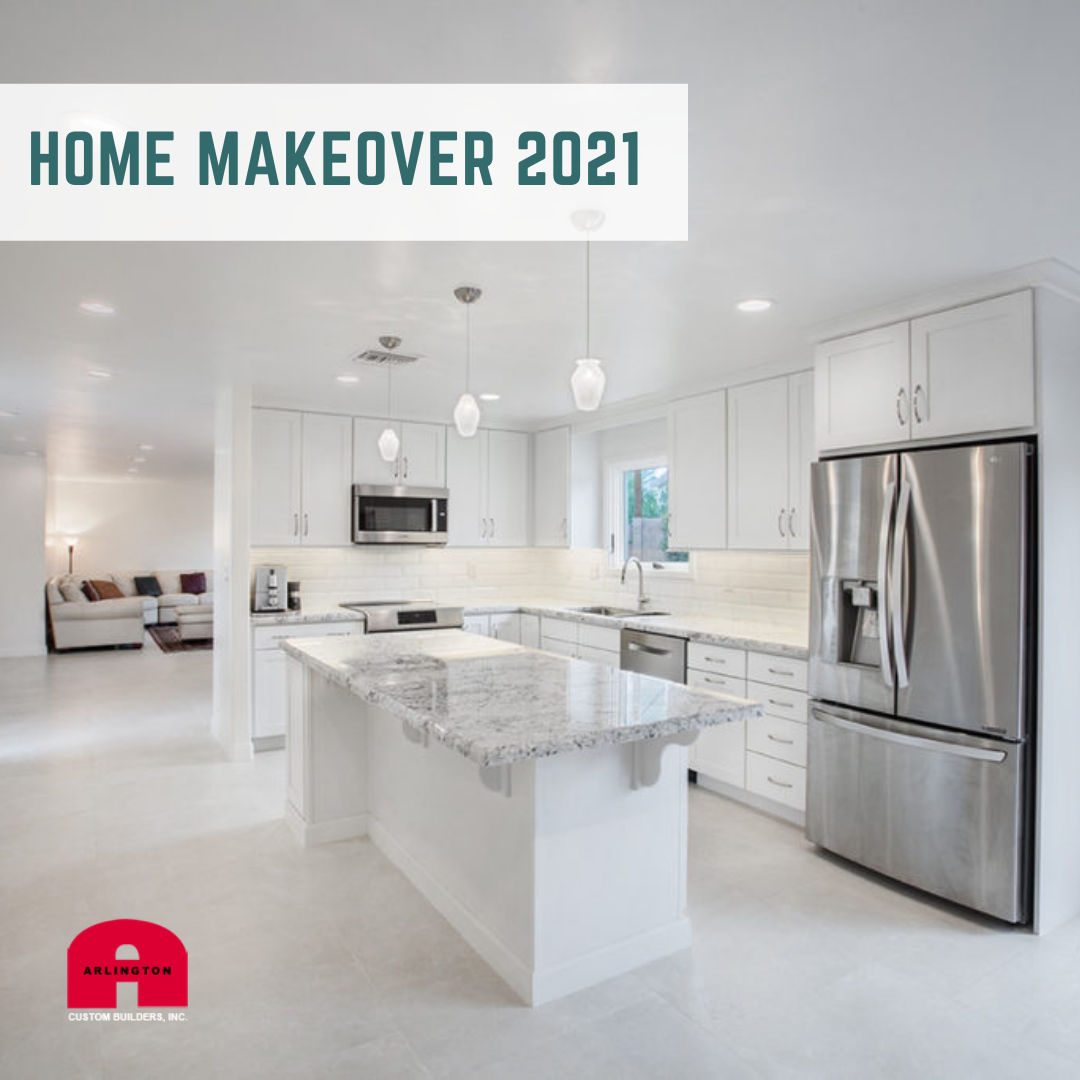 Believe it or not 2021 is here! What a great time to reflect on goals and where you want to be. This can include goals for your home as well! Have you been dreaming of a kitchen remodel but unsure where to start or how cost effective it can be? Maybe you are ready to convert a room into a home office or living space. We can help address all your needs and questions and be transparent on costs. We are going to highlight 3 remodels we hope will leave you inspired to make changes in your own home!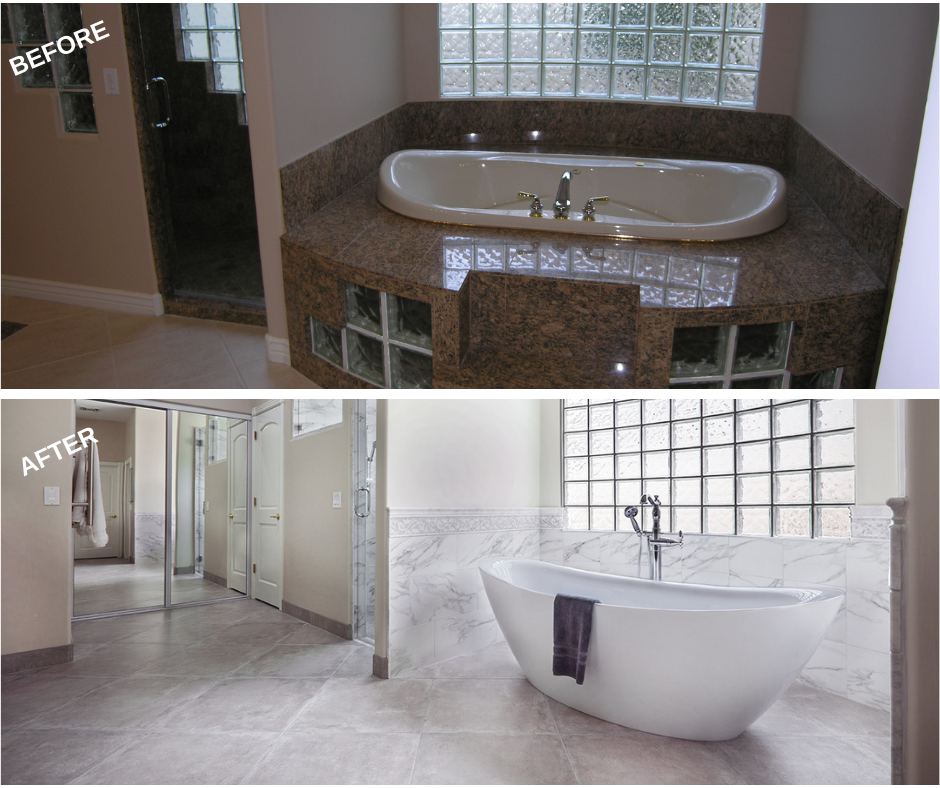 Our designer, Brenda, can help take your bathroom makeover ideas and turn them into a reality. Whether you are wanting a floor to ceiling makeover or just certain areas redone like the bathtub/sinks we can help come up with a feasible game-plan.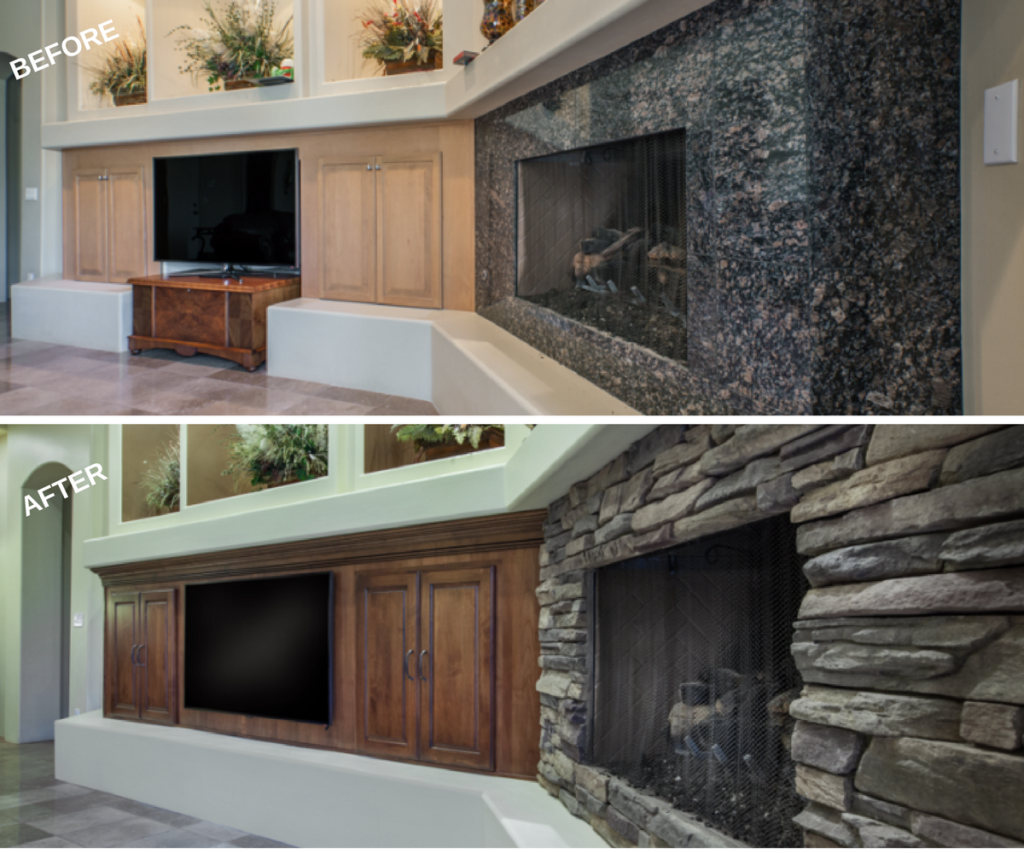 Sometimes our client's love their home but  just want a refresh in a space. This before and after we completed of a fireplace in a living space is a wonderful example how subtle changes can make a big difference. Resurfacing cabinetry and tiles can completely modernize the space. If you do not like a certain area in your home but are struggling what can be done, we can help come up with ideas!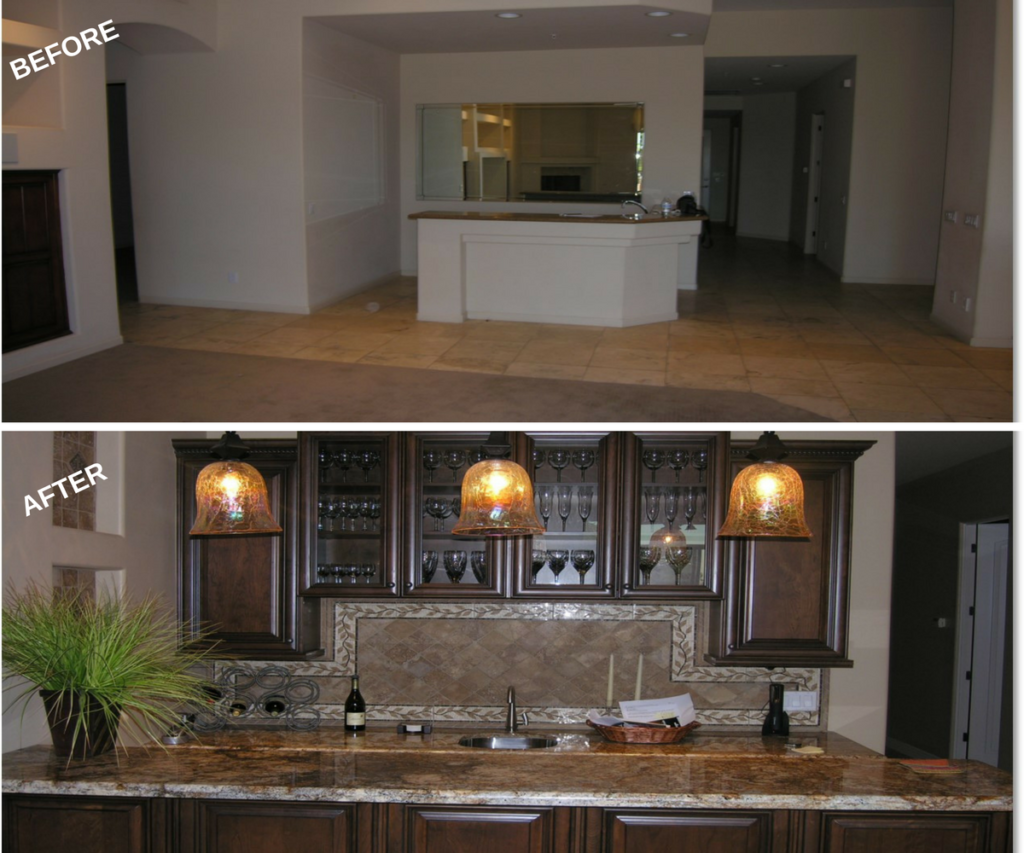 Have a corner in your home and unsure what to do with the space? We completely remodeled this space to be a classy wet bar next to a living space. As you can see in the before and after the space looks almost unrecognizable. Now the are is functional and pleasing to look at!
We hope in 2021 you feel re-energized to make the changes you wish to see in your home. Remember they can be small changes that make a big impact to the space! Please call us if you would like to receive a free quote.