High End Kitchen Renovation Must Haves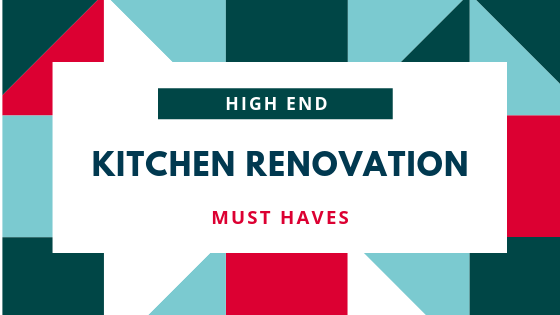 The kitchen is the heart of the home. No matter the square footage of your house, the kitchen is often where family and friends gather and spend the most time together. Kitchen renovations continue to be the most popular investment people make to their home. We have outlined areas in the kitchen that are worth investing in when you decide to remodel.
Custom Cabinets
It pays to not skimp on the quality of cabinets in your home! One of the top benefits of custom cabinetry is the guaranteed durability to last a lifetime. Another huge bonus? You often can gain more storage space as the unique design of custom cabinets can be adjusted to meet any specific design you might need in your kitchen.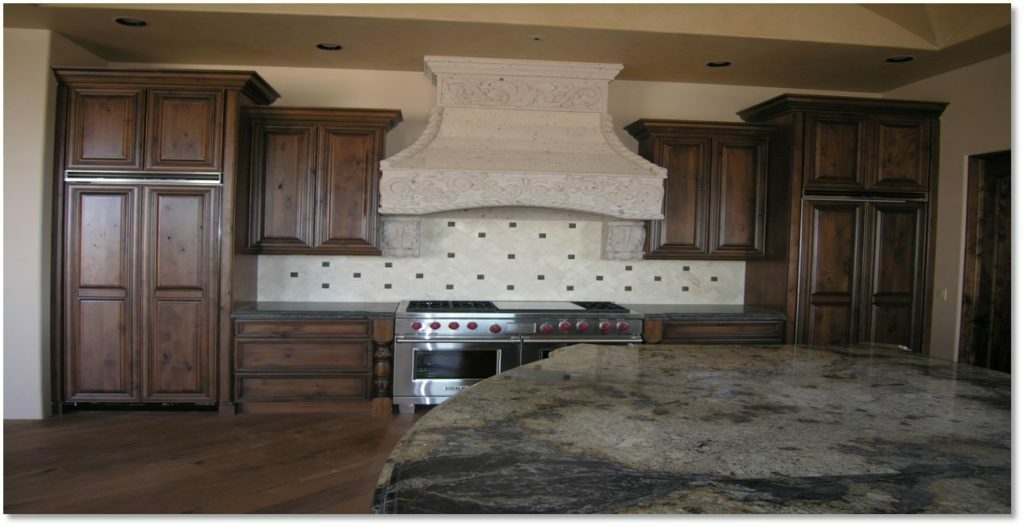 Counters
When it comes to counter tops, the choices are endless! Our top pick for a high end upgrade is quartz or granite because both are almost indestructible under normal kitchen prep conditions. An added pro to quartz countertops is it does not require sealing and keeps bacteria at bay. You can get creative with colors and looks for each of these materials for a timeless look to your kitchen.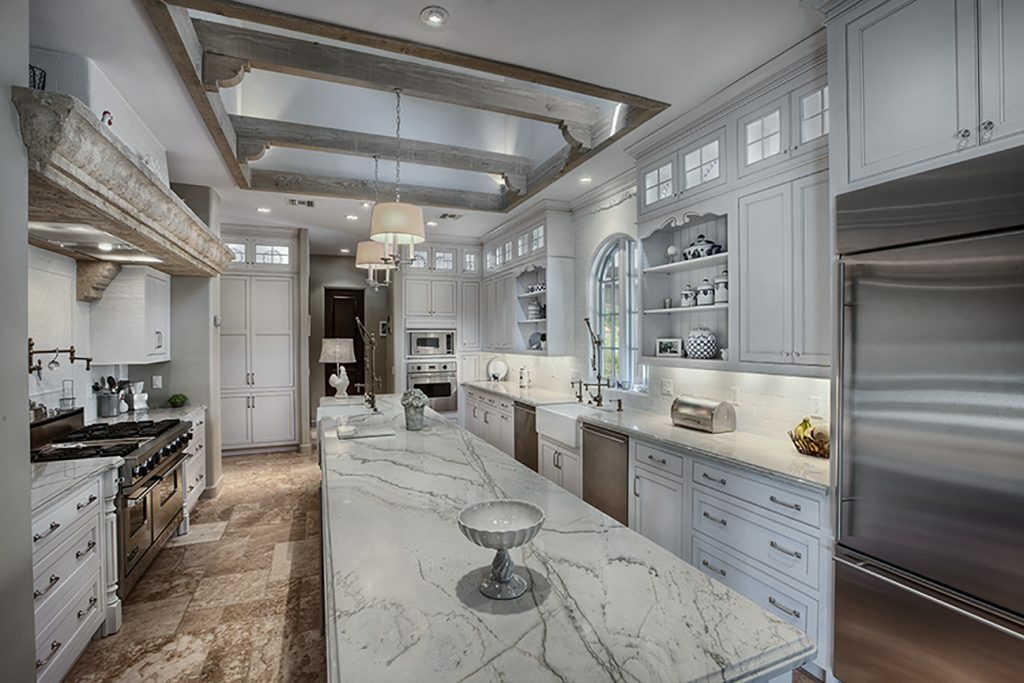 Floors
We like tile or stone for high traffic areas such as the kitchen. Tile that is made to look like wood flooring is a no brainer for the kitchen as it is stain resistant and very easy to clean. The type of floor you choose can add a classy and modern look to your kitchen.
Lights
Modern lighting and LED lights in the kitchen can transform the space into a bright and warm atmosphere. Pendant lighting over an island can make a statement. Consider a beautiful statement pendant light that adds an element of style to the whole room. Having lighting under the cabinets can keep the kitchen functional during the night.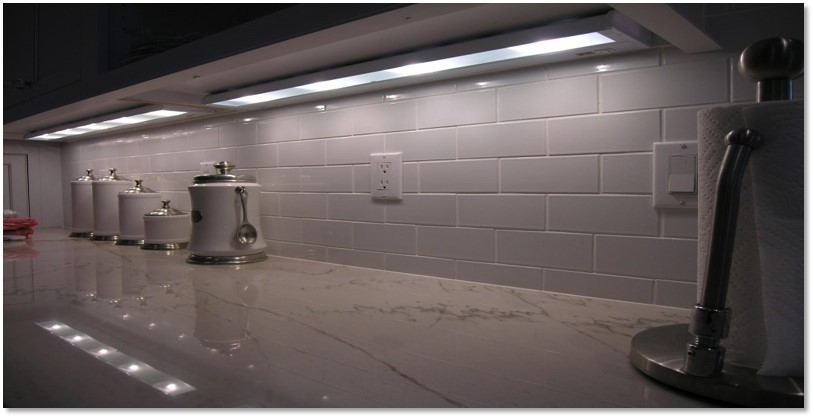 Energy Efficient Appliances
When renovating your kitchen it is worth it to invest in energy efficient appliances. Microwaves, ovens, dishwashers now have lots of technology options to save on energy. Did you know that refrigerators that include bottom freezer models use less energy than side-by-side models, as well as those lit with LEDs, which consume less energy than halogen bulbs. Energy efficient can also look sophisticated when you select a style that brings your kitchen together.
As always, Alan with Arlington Custom Builders is here to advise and help you every step of the way with your high end kitchen renovation.