GARAGE AND CARPORT REMODEL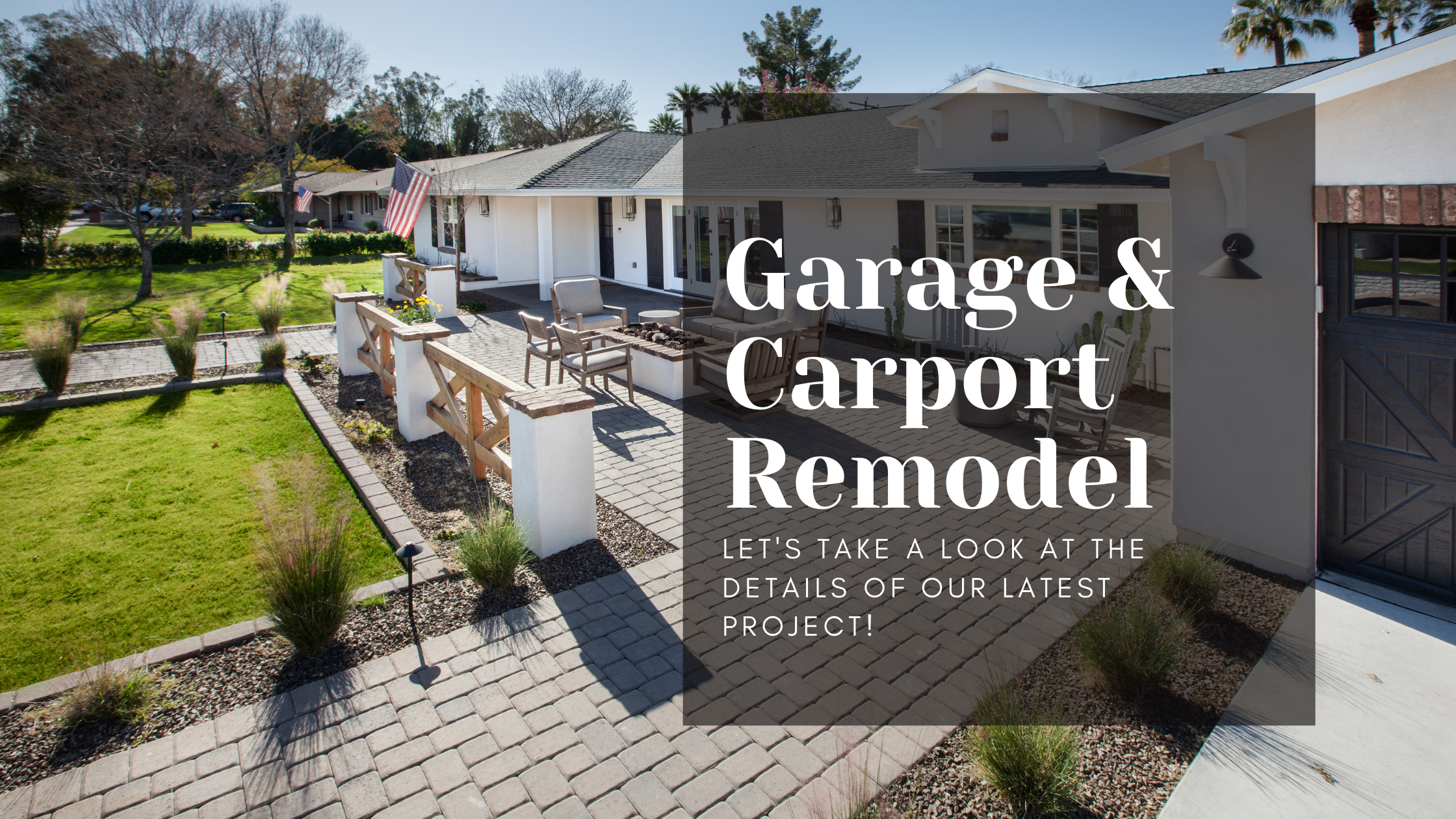 Updating the exterior of your home can seem like a huge undertaking. But you should never underestimate curb appeal! We love helping our client's dreams become a reality and exceed their expectations. Let's take a look at the details of the latest project we completed for this garage and carport remodel.
BEFORE EXTERIOR OF THE HOME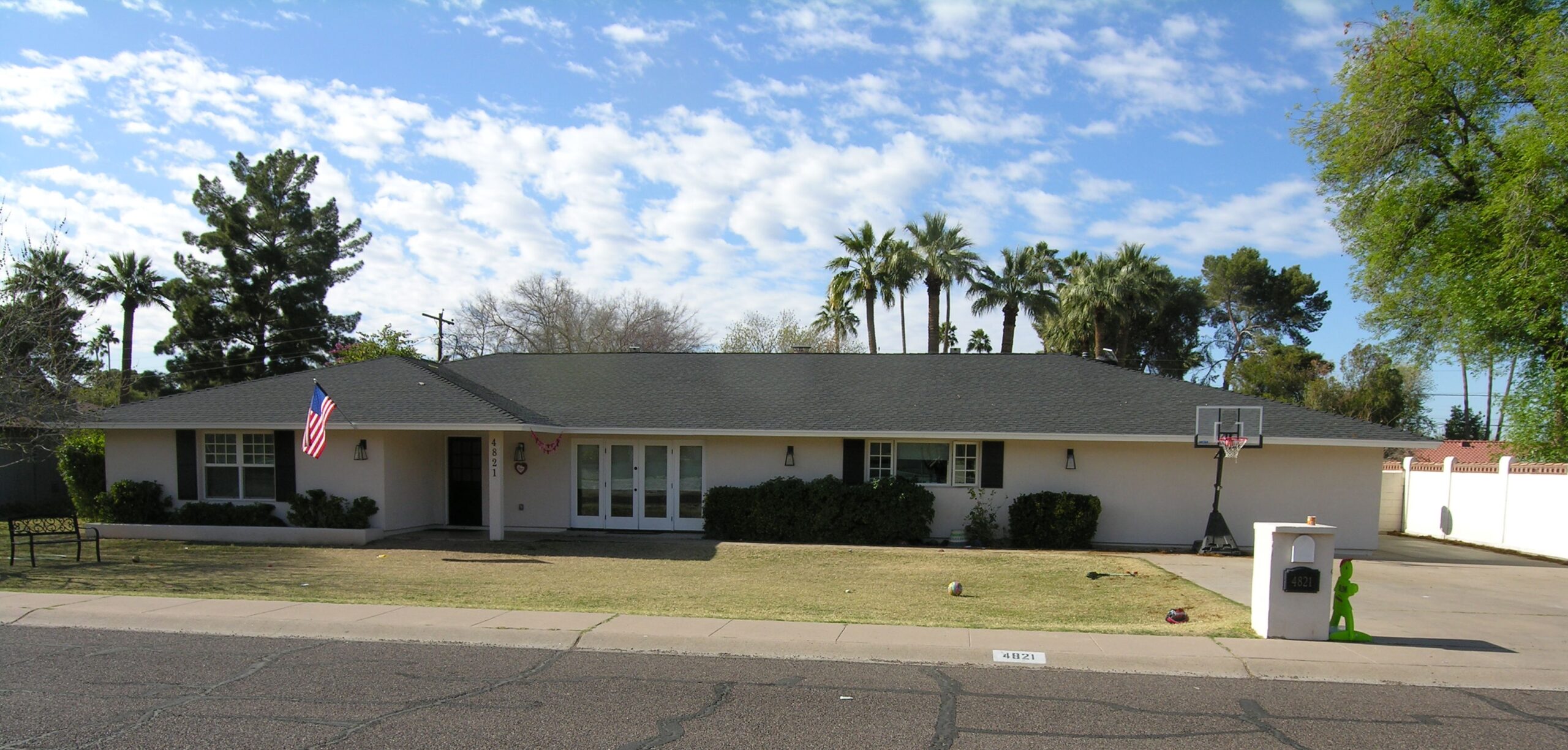 We love the style of Arizona homes and we were really excited to work on this one. Updating an older Arizona home with a modern remodel can help a home standout in such clean and modern ways.
AFTER EXTERIOR OF THE HOME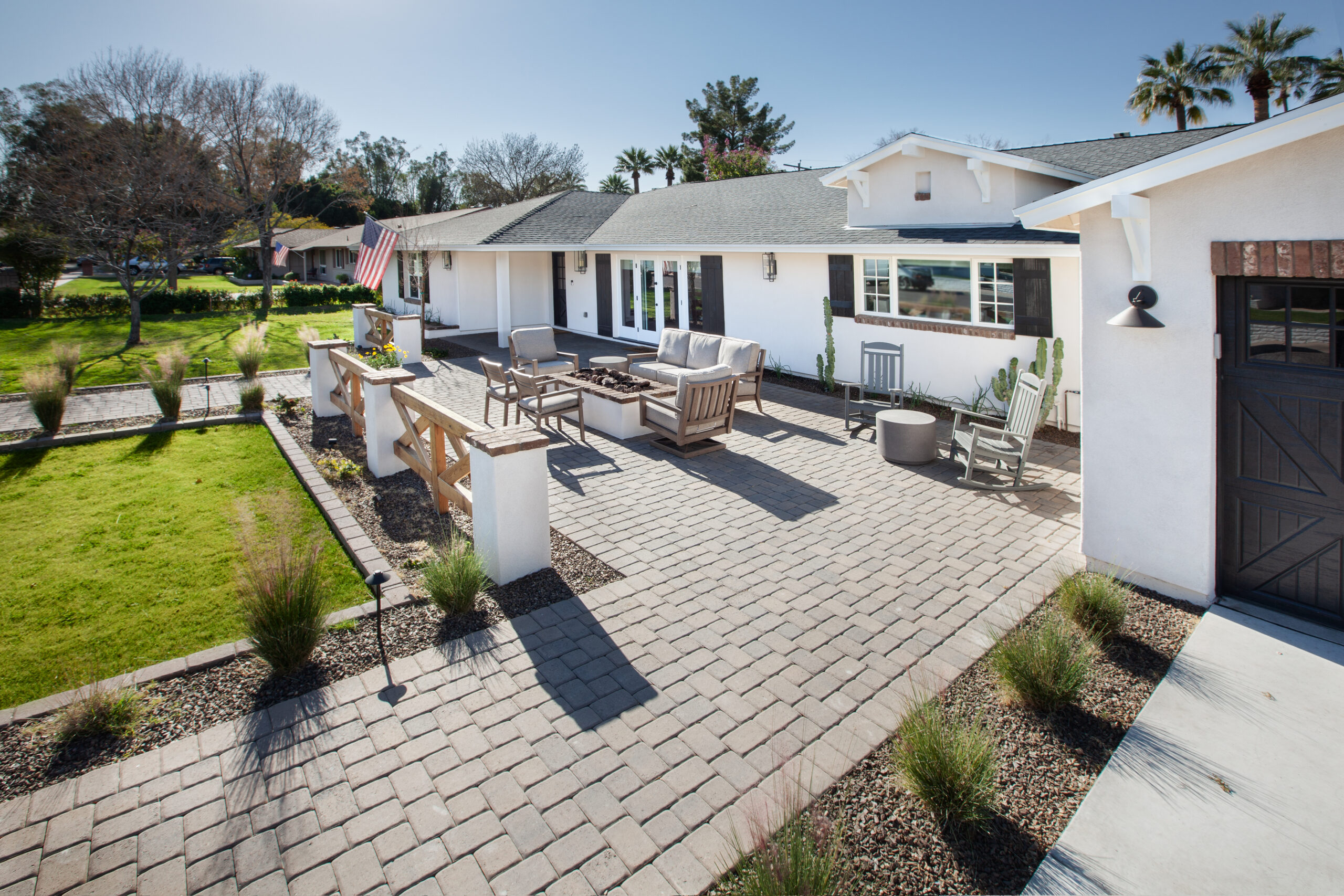 Can you even believe this transformation? Here are all of the details of what we remodeled on the exterior of this home:
Changed the shutters on the house
Built a little dormer on the roof
Screen fence attached to masonry columns,  with paver courtyard and paver sidewalk to the street
Used deco brick on top of the masonry columns and deco brick underneath the window sills
Remodeling the outside of a home doesn't mean you have to stray from the beautiful Arizona home style. In fact, when you update the exterior style of your home, you can really lean in to the elements that makes Arizona homes so beautiful.

The garage and carport are the highlight of this remodel. We extended a storage room and turned it into a two car garage. Sometimes using a space you already have makes all the difference. Then, we made a RV carport on the side of the garage. This is perfect for your RV's or recreational vehicles. We would argue it's even the perfect space for an extra car to keep it protected from the powerful Arizona sun!
As you can see, the transformation makes this home look brand new! Need a transormation to your home that is both beautiful and functional? Give Alan a call!