Cozy Homes for our Furry Friends
There are several ways you can make your house a home but one way is often overlooked. Making a custom space for Fido! Dogs and cats are adored members of our families and we want the best for them. Here are a few ideas we have on how to do creative remodels so your furry family member can have their own space to call home.
The Multi-Purpose Pet Home
Let's be honest, not every house has the extra space to dedicate a whole room to our beloved pets. That's okay! With creative spaces like a laundry room that doubles as a pet home, you can have a functional space for both you and your pet. Your laundry has a clean area and the desired space you will need for it. In the same room the family pet will also have their own bed, food and wash space. This was space could be used to clean off dirty work boots and other household needs that a washing machine can't handle. But how nice would it be for your dog/cat to not have to share your beautiful claw foot tub when it comes to bathtime!?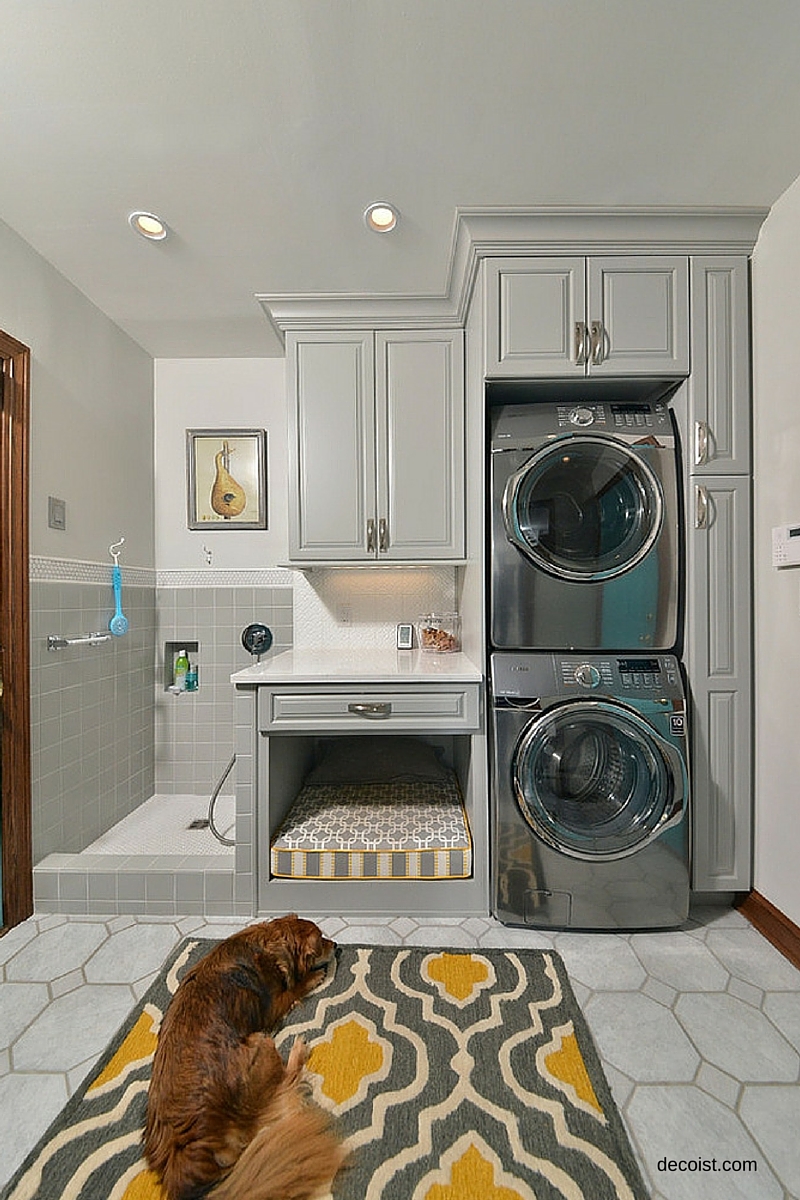 Built-in Dog House
During your next kitchen remodel, consider the dog! Talk to your contractor about leaving the bottom half of the pantry left without shelving and styling it in a way that will add to the kitchen. This space can be where the dog lays his head and cuddles with his favorite toys. As an added bonus, maybe use a nearby floor drawer to stow away his food. The added bonus; all of your guests will be talking about what a great addition this is to your kitchen remodel!
Hidden Kitty Space
Whether you are considering a kitchen, mudroom or laundry room remodel, think about a space for your cat! Kitty litter is not something you want out in the open, but it needs to be somewhere easily accessible for your loveable cat. There are so many ways to incorporate a central place for the kitty litter but this is one of our favorites! Why not incorporate a custom designed entry way for your cat, while hiding the kitty litter from plain site at the same time!? It's an 'awe-worthy' addition to your space and eliminates any odors or view of the litter.
So the next time you are working on any addition, remodel or custom build to your home, remember to make a custom space for your pet because having cozy homes for our furry friends is important. Talk to Alan at Arlington Custom Builders about all of your ideas and get started on your pet's new space.