Countertops are the Centerpiece of Your Kitchen
They always say, 'The kitchen is the centerpiece of your home!'. The important focal point of your kitchen that sets the tone for the overall style and design are your countertops! What are your options? Is granite always the best choice? All of these questions can be answered by your contractor, but here are a few styles to consider.
Granite
When it comes to countertops, granite is still number one! It holds up to almost any kitchen activity so it's overall durability is what stands the test of time and gives it such a great reputation. You can also get granite countertops in many different colors and patterns. This is great for homeowners who are looking to achieve a specific style for their kitchen. Let's not forget that granite countertops add value to your home in comparison to tile or laminate.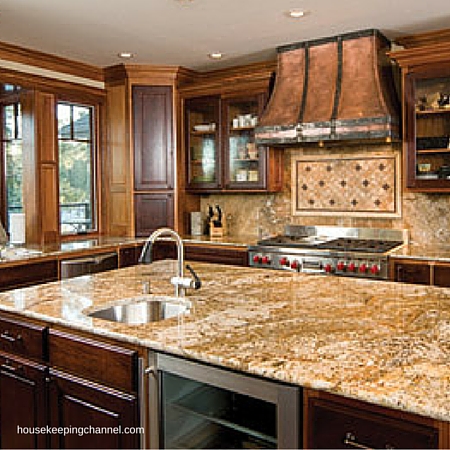 Quartz
While granite is still the most popular, quartz countertops are not far behind. In fact, they are the more durable surface and nonporous. What this means for you is less upkeep and less time cleaning the surface. Who doesn't love that? Have we mentioned that it is more cost efficient than granite? Next time you are considering new countertops, this may be the route you want to take!
Engineered Stone Countertops
If you are looking for a more modern, pop of color for your countertop, then this is a great option! Engineered stone countertops come in a variety of colors leaving you with many options to choose from. It's also a high quality surface much like quartz and granite, offering a stain, heat and scratch resistant as well as protection from bacteria. We recommend considering this surface if you are looking for a bold statement in your kitchen.
There are many more countertop surfaces to consider in your home but these are a few that stand the test of time! For all of the hard work you do in your kitchen, make sure your countertops can keep up and still look spotless at the same time. If you aren't sure which is the best for your home, call Alan at Arlington Custom Builders for a consultation!