Building Your Dream Outdoor Kitchen
Fall in Arizona is the best time to take advantage of your outdoor space. The cooler weather is a welcomed relief after a brutally warm summer. Why not create a space in your backyard that becomes like another room in the house, but with the perk of being out in the open! Work with your contractor to utilize this space in the best way. It doesn't matter if your backyard is large or small, you can make improvements to incorporate an outdoor kitchen area. Here are some ideas to consider when building your dream outdoor kitchen:
Easy to access
Let's start with the entrance! Installing a sliding glass door or large french doors will frame the backyard beautifully. This creates a warm appearance and you have the added benefit of being able to enjoy the landscaped backyard from the inside. It is important that the entrance to the backyard is easy to access and does not create a disturbance.
Appliances
Determine what appliances you want to have in the backyard. It can be as simple as a built-in grill, to more complex including a refrigerator, stove and storage space. Once you know what appliances you want outside, the contractor can begin planning a way to incorporate them in a way that is most pleasing. Do your research on appliances that can withstand the elements of the outdoors!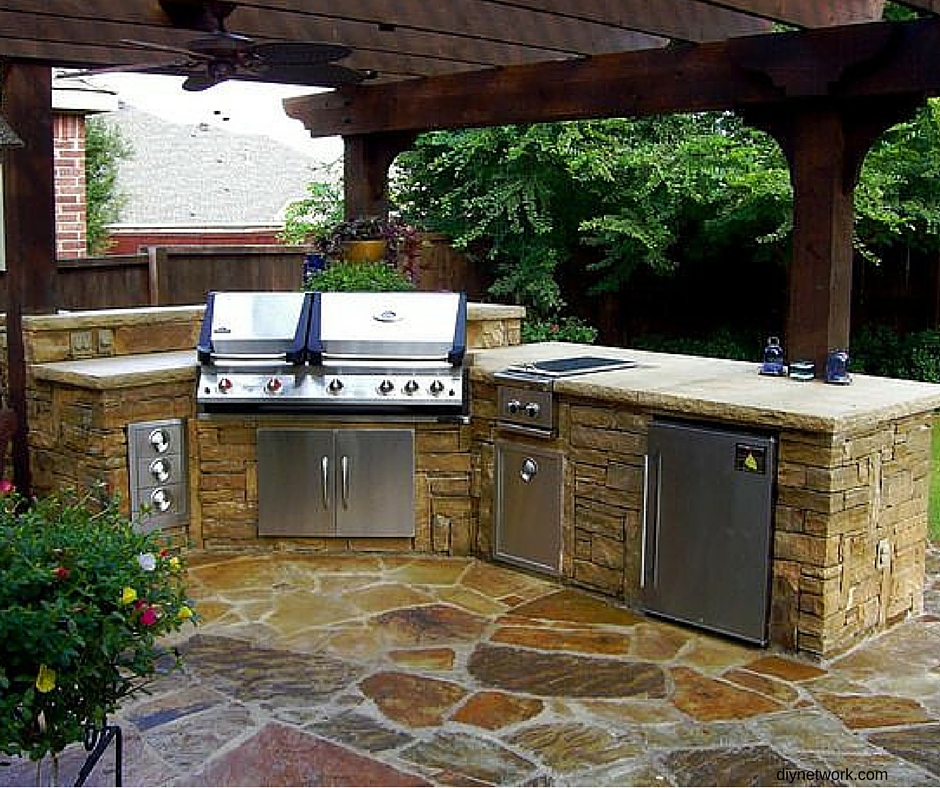 Sitting area
Visualize how you intend for people to enjoy the outdoor kitchen. Do you want them sitting close by or have a separate area for dining? The options are endless! You can have a built-in sitting area and then incorporate throw pillows for added comfort and decoration. Depending on the size of the backyard you can have a gazebo or firepit with additional seating.
As always, work with a contractor like Alan with Arlington Custom Builders. Alan takes the time to work with you and make your vision become a reality. Having a contractor that is reliable and understands all aspects of remodeling is a huge investment. Are you ready to begin designing your dream outdoor kitchen? Call today!