Building A Dream Bathroom Within A Tract Home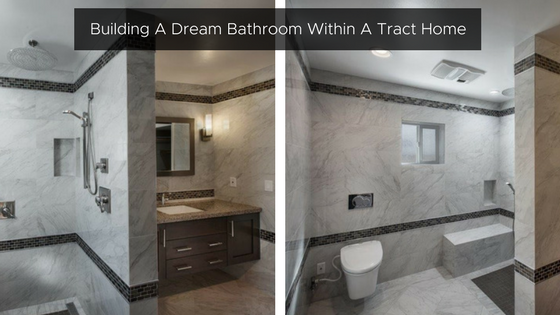 Kitchen and bathroom remodels are the most popular home renovations because they both bring great value to a home. Sometimes, homeowners can't envision how a renovation to their master bathroom will work because the space seems very limited.
This is especially true in tract homes where the layout involves a tiny shower adjacent to a small tub. Have you ever thought about joining the two to make one giant, luxury shower? This is a trend we are seeing in 2017 that is leaving tract homeowners feeling like they upgraded to a deluxe bathroom setting!
If you find yourself in a similar situation
with your bathroom, check out these benefits of removing the shower/tub combo to build one dream shower:
Relaxation Sitting
If the idea of removing the tub all together makes you feel weary, remember that your shower can have a place for you to rest too! By building in custom seats like pictured below, allows you to clean while relaxing.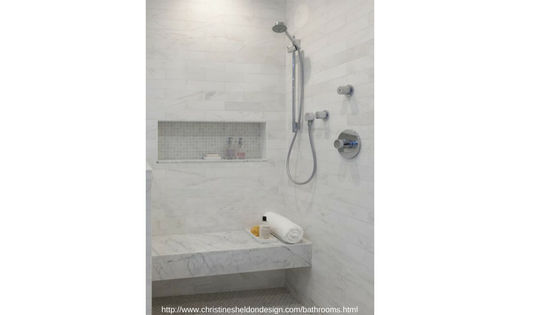 Organized Space
Say goodbye to cluttered shampoo bottles and body wash. You can have built in shelving that allows you to store your items neatly.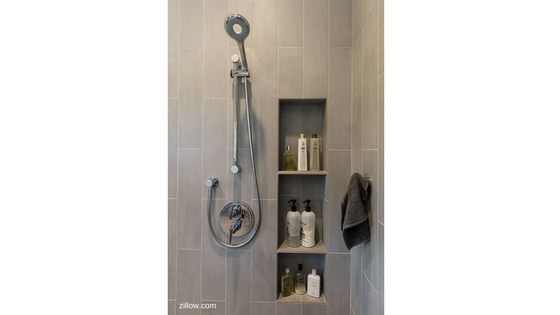 Dual Shower Heads
Like feeling surround by water? You have the option to have a rainfall shower head or have dual shower heads so you are immersed in water.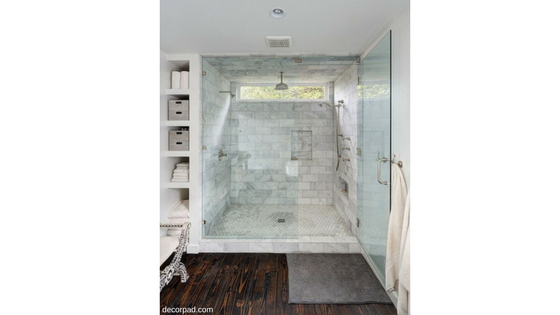 Spacious Room
By having clear doors, the shower gives the illusion of a bigger space and making your bathroom feel luxurious. Show off the beautiful tile and make your bathroom a welcomed sanctuary.
Ready to upgrade your bathroom? Give Alan, with Arlington Custom Builders, a call. Your dream bathroom awaits!