Why You Should Consider Building a Mother-In-Law Suite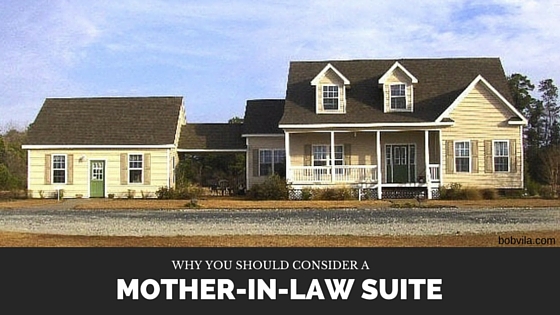 As people continue to live longer, it is becoming more common for families to come together to share a living space! Multigenerational housing has many benefits such as cheaper living, helping around the house and spending quality time with loved ones. Before you get scared of the idea of having your mother-in-law sharing your home with you, keep reading to see why building a mother-in-law suite is a win-win for everyone! Below are some different layouts that Arlington can build for you!
Room Conversion
This is often the simplest remodeling option for a mother-in-law suite. This will allow your relative to have his or her own enclosed space within the home. However, they will share the kitchen and bathroom with the rest of the house. It may be possible to remove some walls and combine two smaller rooms to make one larger more accommodating space. If the home has a basement or den, these spaces can also be converted to a special room for relatives.
Bedroom & Bathroom Additions
It may be necessary to add a bathroom or another bedroom to the home. When hiring the right contractor, like Alan, he will check building area codes and let you know what permits would be required. Remodeling an existing bathroom to be larger or adding a walk-in shower are additional solutions that can benefit the family. Even if your home is smaller, some minor functionality changes to the space can make a big impact on the level of comfort.
Freestanding Suite
If possible, a great long-term solution to multigenerational housing is building a freestanding suite, separate from the house. If you have a large amount of property, this is a great option! This guesthouse can include a bathroom, small kitchenette and even their own AC unit. This allows the relative the most amount of privacy with the convenience of still living with the family.
The added benefit to creating an additional living space in the home or on the property is that the space is a great selling piece when it comes time to sell your home! Call Alan today at Arlington Custom Builders to see what is possible for your home!