The Benefits of Building a Custom Home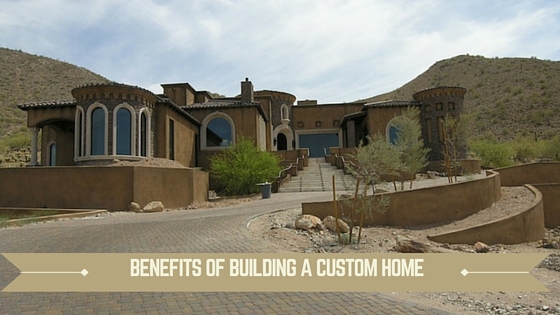 Are you considering moving this year? While the housing market is hot, you may want to consider the option of building a custom home. Building a custom home has many long lasting advantages that some homeowners do not even realize. Often, homeowners are afraid that building a custom home will be too stressful and involve a lot of work! This is definitely not the case when working with Alan at Arlington Custom Builders. He makes sure that every project is an enjoyable one. Here are some top reasons you should build a custom home:
PRIVACY
When building a custom home, you have the luxury of deciding where you want your home to be and the layout of the design. This gives you complete control on the amount of privacy you want. So many homes in Arizona are built on top of one another, leaving little privacy for you and your family. Owning a large lot isn't the only way to ensure privacy. Even if you are constructing a home on a smaller piece of land, you can modify the design to guarantee your neighbors won't be looking in your windows.
COMPLETE CUSTOMIZATION
Of course, building a custom home comes with the responsibility of picking out everything! Your dreams become a reality right before your eyes by being involved in all aspects of design and construction. Have the added benefit of being able to use the latest technology to make your home more efficient and save you money in the long run. When working with your contractor, visualize the next 20 years and what your family will look like. This will help guide your vision and assist in you wanting to incorporate elements such as a detached apartment or large garage.
ENERGY EFFICIENT
Building a custom home is a financial investment, however, you have the power to customize your utilities to save you money in the long run. With so many different options available of green energy products like flooring, electricity and appliances, you can create a home that will be energy efficient. For a complete list of green energy products, talk to your contractor to make sure you are incorporating as many as your budget can afford.
Call Alan today, with Arlington Custom Builders to see if building a custom home is the right option for you and your family!