BEHIND THE SCENES OF OUR REMODELING PROJECTS
Watch our projects from start to finish by viewing their time lapse!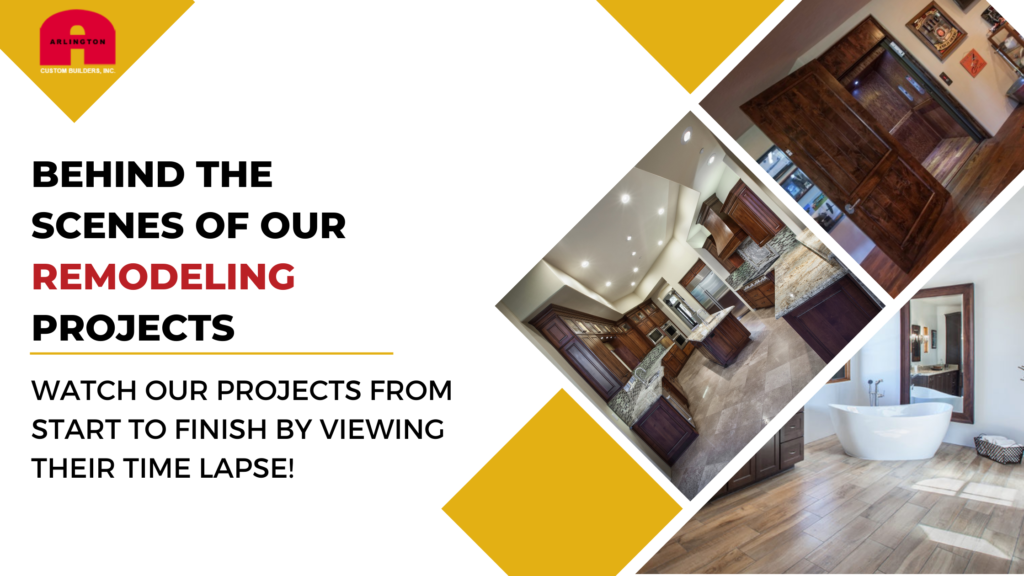 In this month's blog we want to show you some of projects and a behind the scenes look at how they come together. So often you see a before and after and you don't get to see how that remodeling project becomes the 'after'. There's a lot of work that goes into each remodeling project or custom build and we love to include you all in the progress. It's hard to do that but we have found doing a time lapse of some of our projects help! Let's take a look at a few.
Home Expansion Project
We build an addition onto this home a while back. We love building spaces like this! They are so versatile and can be used as mother-in-law suites, offices, extra living space, bedrooms, game-rooms, and so much more!
Bathroom Remodel
This is a master bathroom remodel we did in Arcadia! It's a really clean and modern design that we think you will enjoy seeing from start to finish. Can you even believe it was the same bathroom?
Kitchen Remodel
We love sharing this one because so often people think kitchen remodels have to be huge demolitions and starting over. That's not always the case! When the bones are good, you just need to make cosmetic and functional changes that will make all the difference.
Custom Home Build
Did you know we specialize in building custom homes? We love it, and do it often. Here is one we built in Gilbert, AZ. It is always interesting to see a home built from the ground up, we hope you enjoy it!
Elevator Addition
This is one of those projects that are so unique! We put in an elevator in this home and remodeled the room it takes you to into a bar/game room/man cave. We already mentioned how we love to build multi-purpose spaces, and this one definitely fits the bill for that description.
If you are looking for a a general contract you can trust to build a custom home, add an addition to your home, or remodel any space in your home then give us a call!