Behind the Scenes of a Full Bathroom Remodel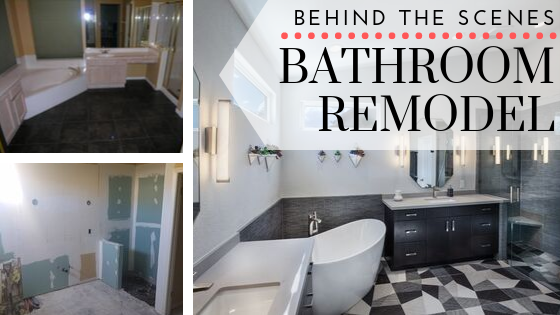 We can't wait to show you this full bathroom remodel. You may already know that we often update our website with images of our projects and include the before and after images. But one thing we don't do often is dive deep into the details of each project. In this month's blog, we are excited to let you take a peak behind the scenes of what a full bathroom remodel looks like. We hope you enjoy it!
BEFORE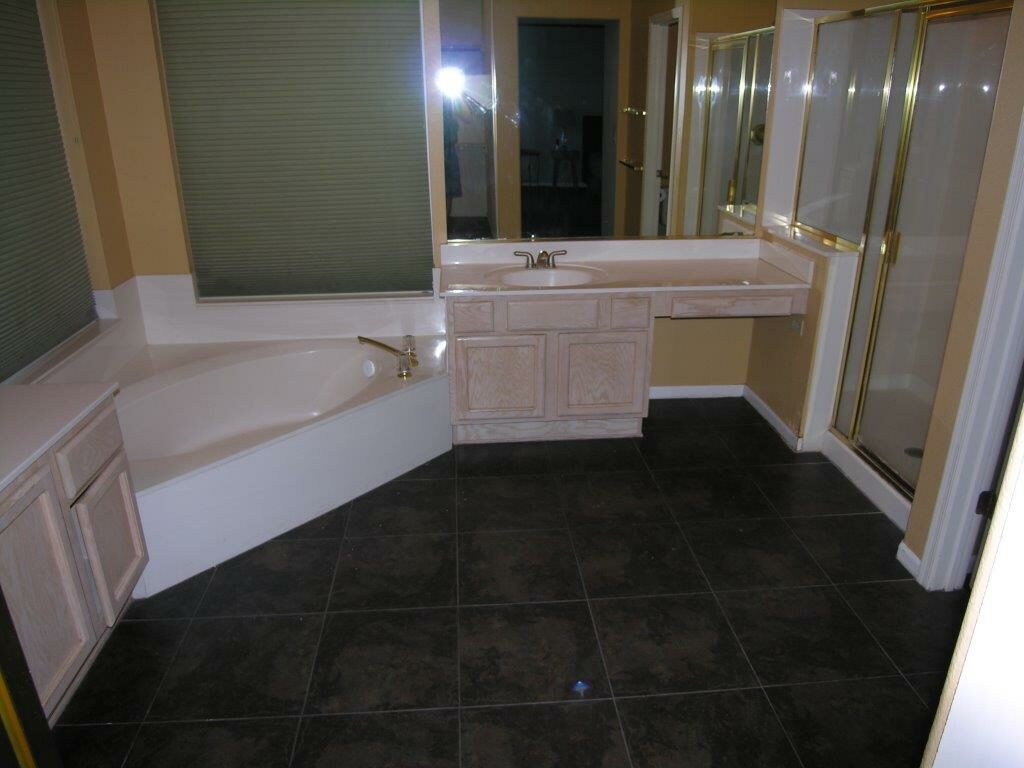 FULL PROJECT DETAILS
Remove the vanities , tub, shower and 2 large windows
Install two smaller windows
Jackhammer the floor to make a curbless shower
Install a floating bench in the shower
Add a curbless shower, cut the tile into the same pattern so the bathroom floor tile flows into the shower, each piece is individually cut
Have backsplash on the counter top height match the height of the wainscot behind the tub
DURING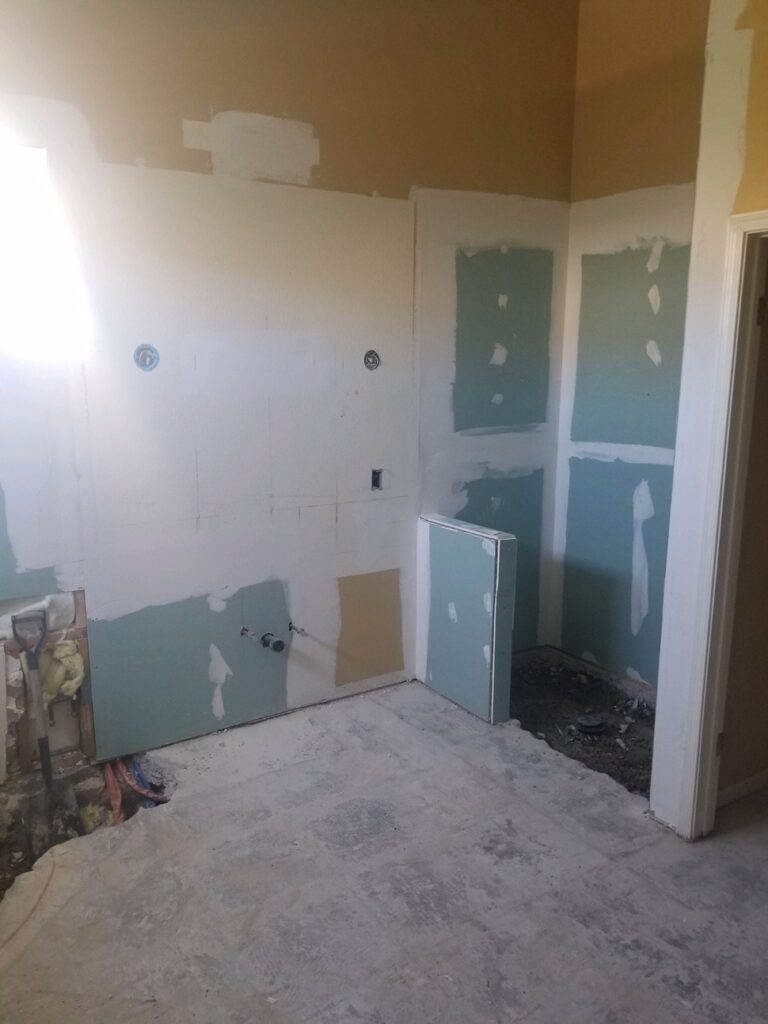 AFTER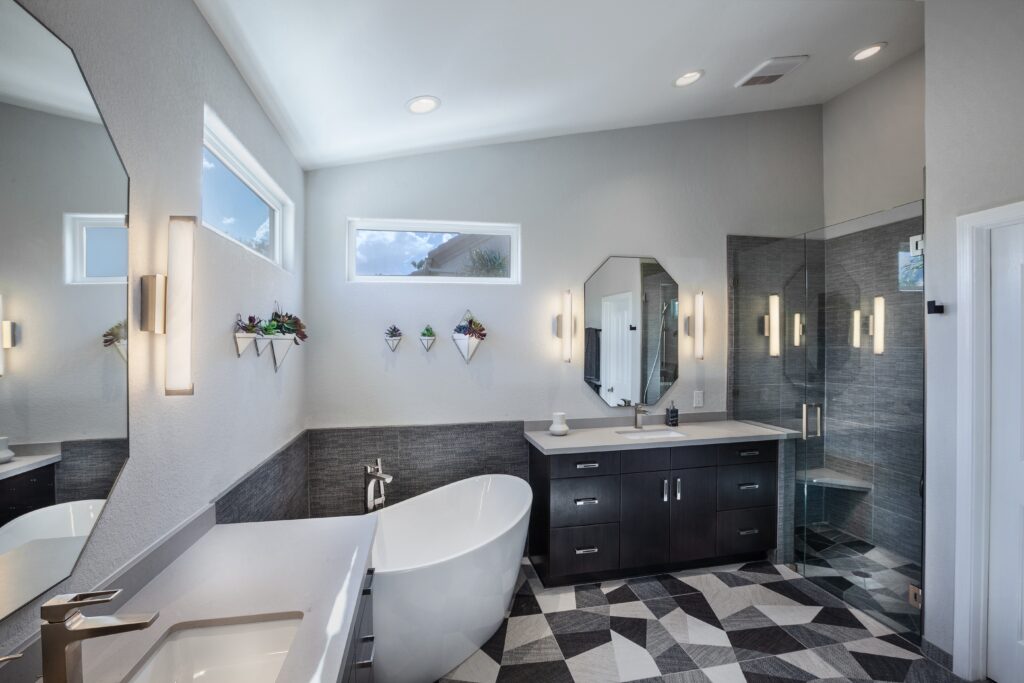 WHAT A DIFFERENCE!!! We think it helps to hear the details of a project so you can understand what makes this remodel so incredible. Have you been thinking about a remodel but just don't know how to transform your bathroom from its current state to your dream state? Don't worry, we can help! Alan Anderson is our general contractor and his wife Brenda is our interior designer. They work as a team to make your vision a reality. That's one of the differences you get with the team at Arlington. Call us today!