Bathroom Renovation – Start to Finish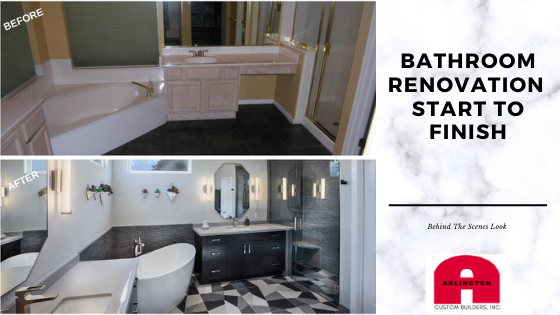 A picture is worth a thousand words and by looking at this bathroom before and after - we have to agree to that statement! Oftentimes, we show before and afters of our renovation projects, but it is fun to take a closer look at the in-between aspects of a renovation. We are going to share details so you can see all the steps taken to take this bathroom from outdated to modern and timeless.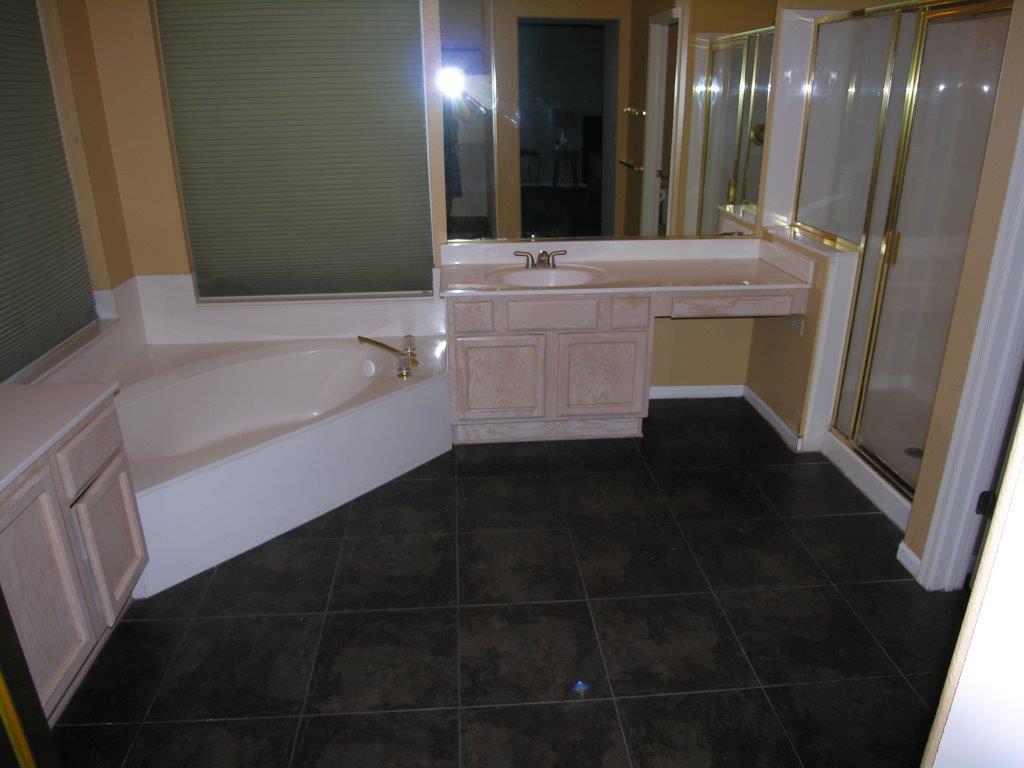 Our client wanted a brighter more modern bathroom that would be functional. The issues with the current bathroom were:
The 2 large windows did not provide privacy and kept always closed for this reason - so the bathroom was very dark.
The shower and bathtub were outdated
The cabinets did not provide a lot of storage
Due to the mirrors and windows, there was not a lot of wall space for details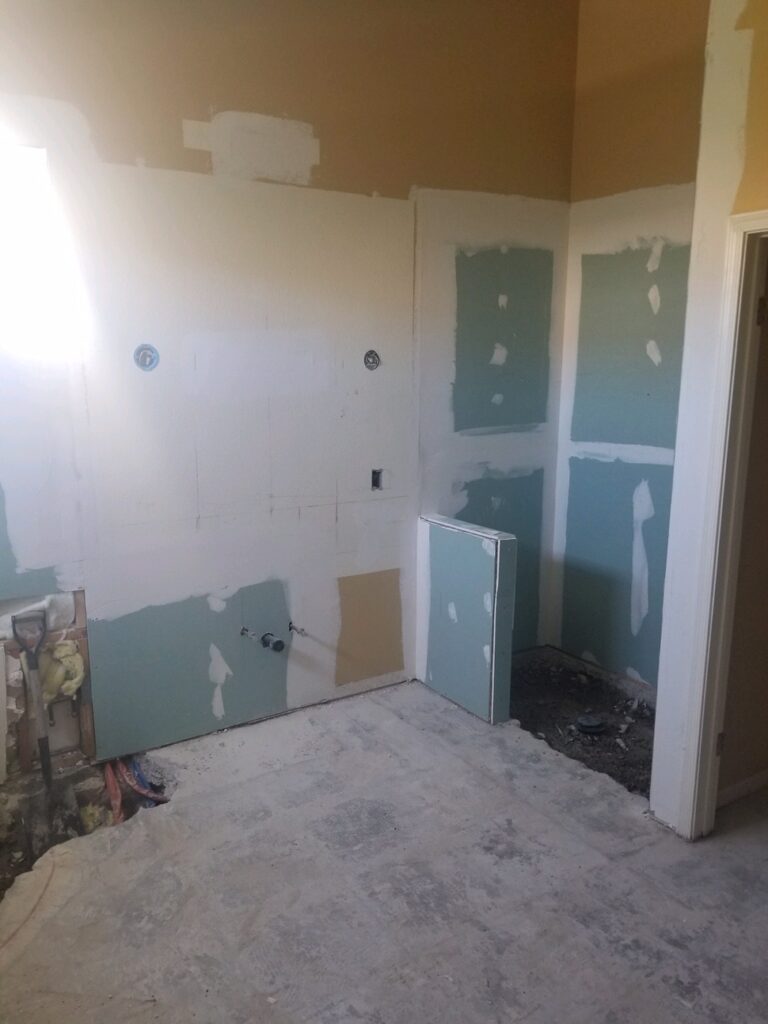 Ready to hear all the changes - check it out:
We remove the two vanities, tub, shower and replaced the two large windows with smaller windows to allow for more privacy while letting in natural light.
Installed quartz counter tops and cabinetry with more functional storage.
We installed a curbless shower to make the room feel larger. We also installed a floating bench within the shower.
Removed outdated tile and integrated the same pattern on the bathroom floor into the shower so it flows together seamlessly.
Installed a free standing tub.
Added backsplash throughout the bathroom.
Installed custom cut mirrors for a unique and custom look.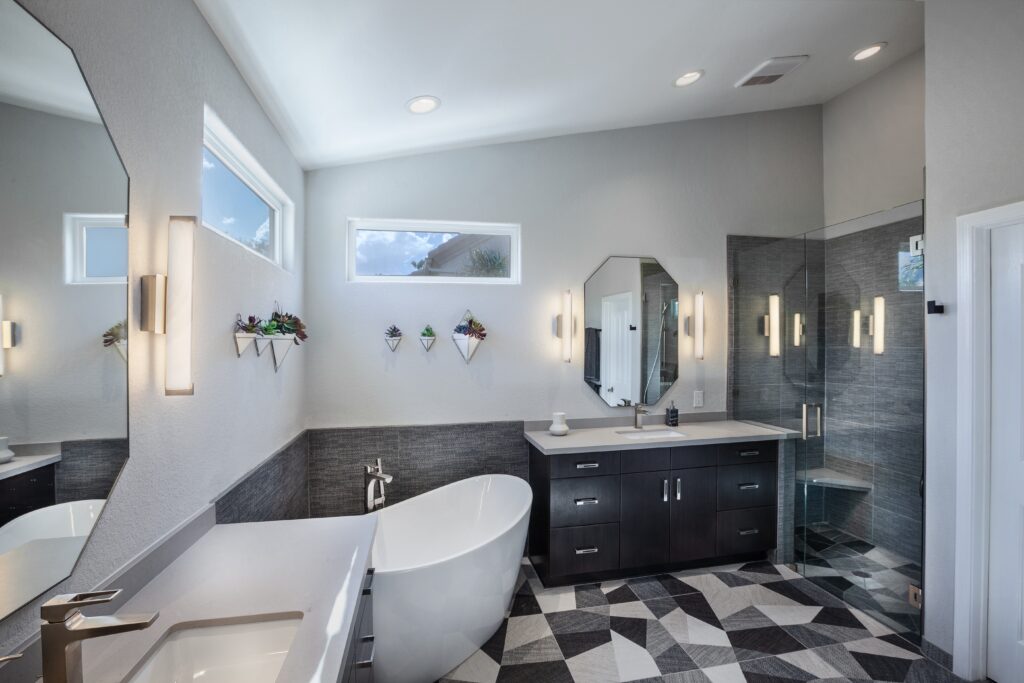 What a stunning transformation! What is your favorite part? Whether you are wanting a complete bathroom remodel or small changes, we can help. Contact us today for a free consultation to see how we can make a big impact in your home. Call today!