Bathroom Renovation Showcase
Find Inspiration With Our Recent Remodels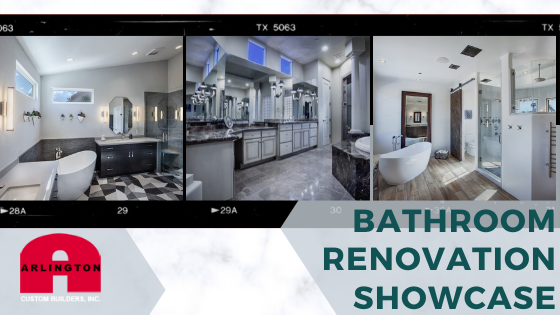 We have highlighted 3 of our recent bathroom renovations that we have loved! We hope this helps inspire you when you are thinking of doing your own bathroom remodel ideas. 
UNIQUELY MODERN: What's not to love about this bathroom remodel? One of our favorite features is the unique floor design which helps give this neutral bathroom a spark of fun! We utilized space to ensure our client was able to get all of the wants like the stand alone tub. By positioning the tub in the corner of the room we were able to make the whole space function easier.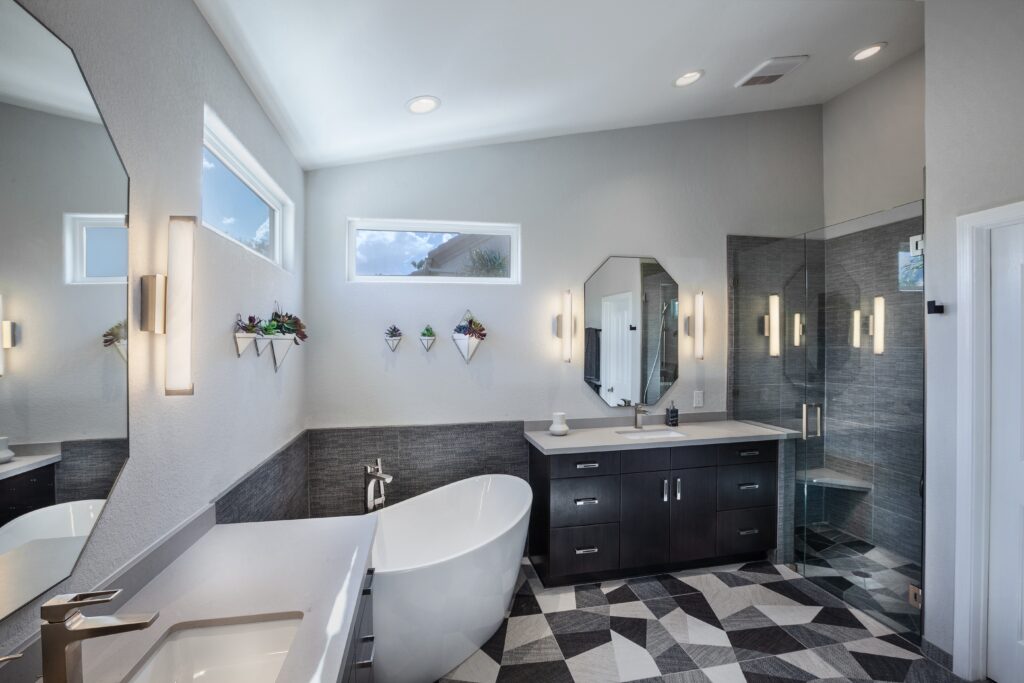 ELEGANT ORGANIZATION: This elegant bathroom renovation is not only stunning but completely practical! The double vanity allows for many spaces to organize and keep clutter hidden. We also love how the tall mirrors throughout the bathroom help give the elusion of the bathroom being more spacious.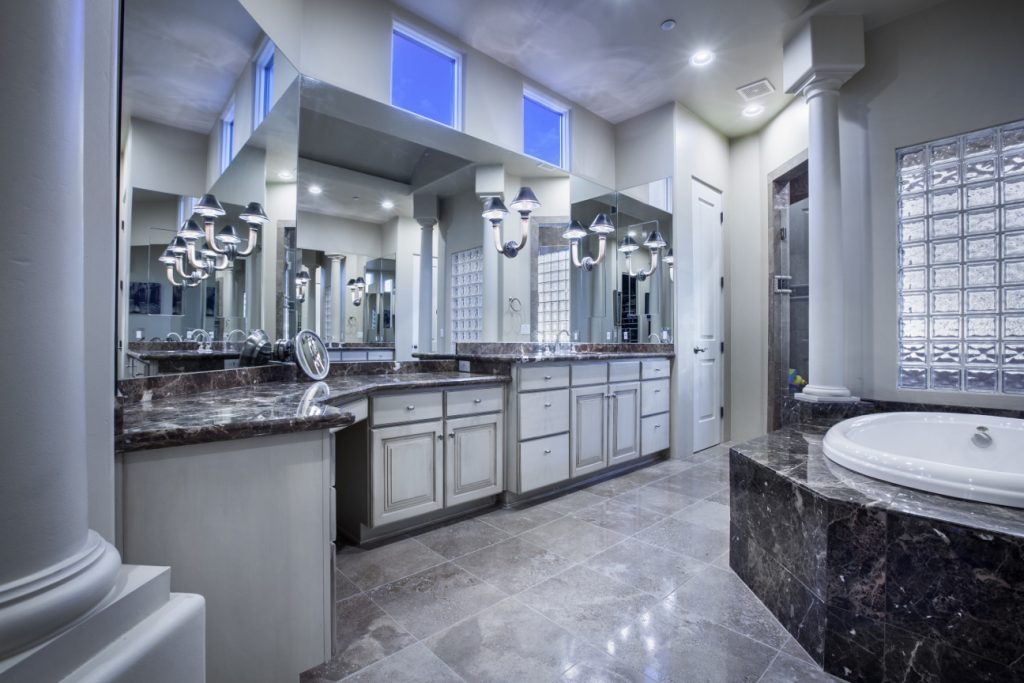 RELAXING RETREAT: When we step into this bathroom, we feel like we are walking into our personal spa.  Our favorite feature of this renovation is the sliding barn door to hide the toilet and provide privacy. The walk-in shower and stand alone tub help complete the spa atmosphere.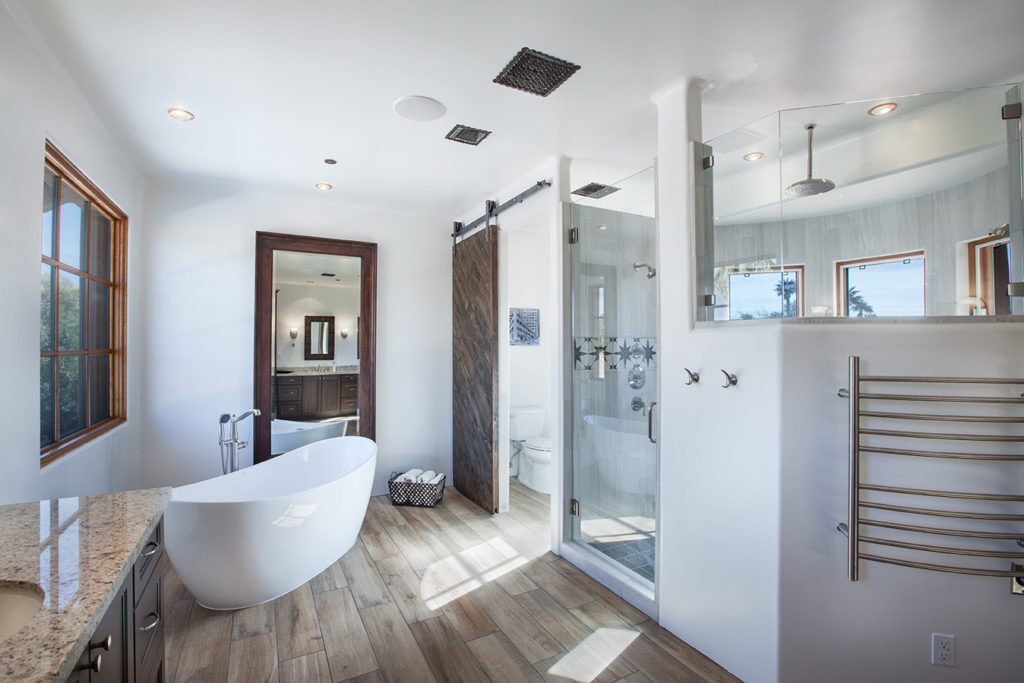 Ready to take the first step in your dream bathroom remodel? We can help! We want to make your dream come a reality. Reach out today!