ARIZONA SUMMER PATIO REMODEL INSPIRATION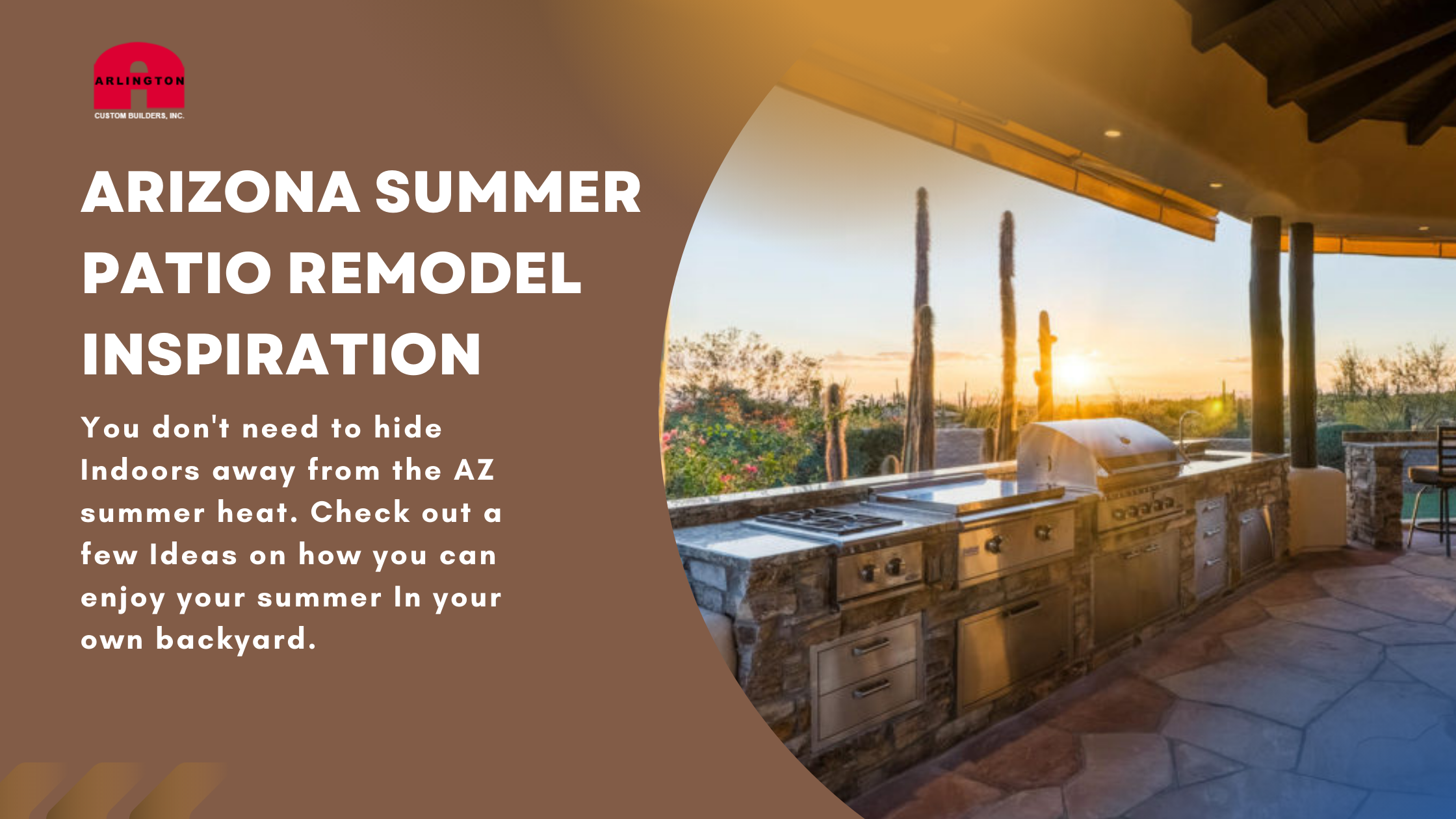 Summers in Arizona are so hot, you may be tempted to hibernate inside for its duration. Trust us, we get it! But triple digit heat shouldn't be a reason you can't enjoy the great outdoors of your own home.
Our remodel ideas for this blog won't include pools. Some of you may already have pools and some may not. But these ideas are for both groups of people. Hear us out with a few ideas on how we think certain remodels and upgrades can make your backyard more of a livable oasis for Arizona summers!
Custom Indoor/Outdoor Bar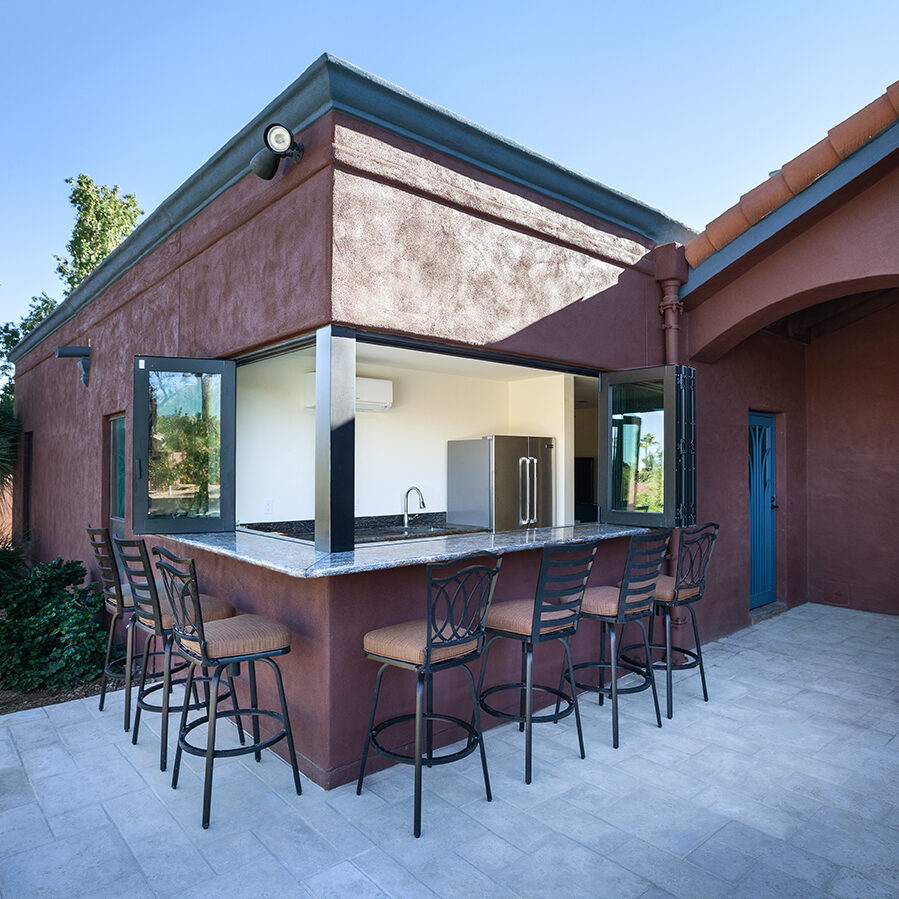 This is an indoor/outdoor bar we did for a previous client. The windows open beautifully for the outdoors. Which makes it perfect for the entertainer. We love this one because you can serve food and drinks so easily (while remaining inside and away from the heat if you wanted). You could even add a misting system above the bar to keep the host and guests cool. This works for pepple with pools if you don't want all the wet guests trudging through the house for a snack or a drink.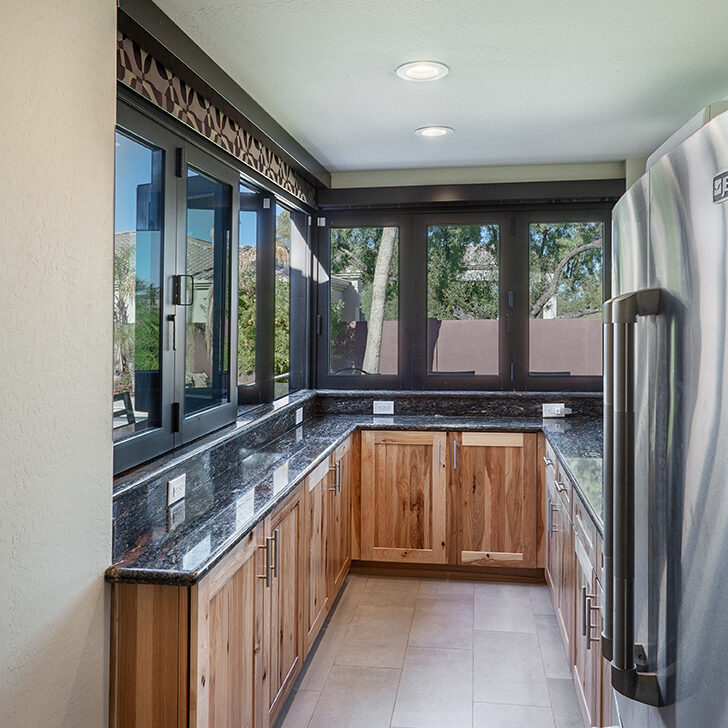 Still too hot for you? Shut the windows, host your summer party indoors and use the bar as an indoor entertaining space!
COVERED PATIO WITH CUSTOM BBQ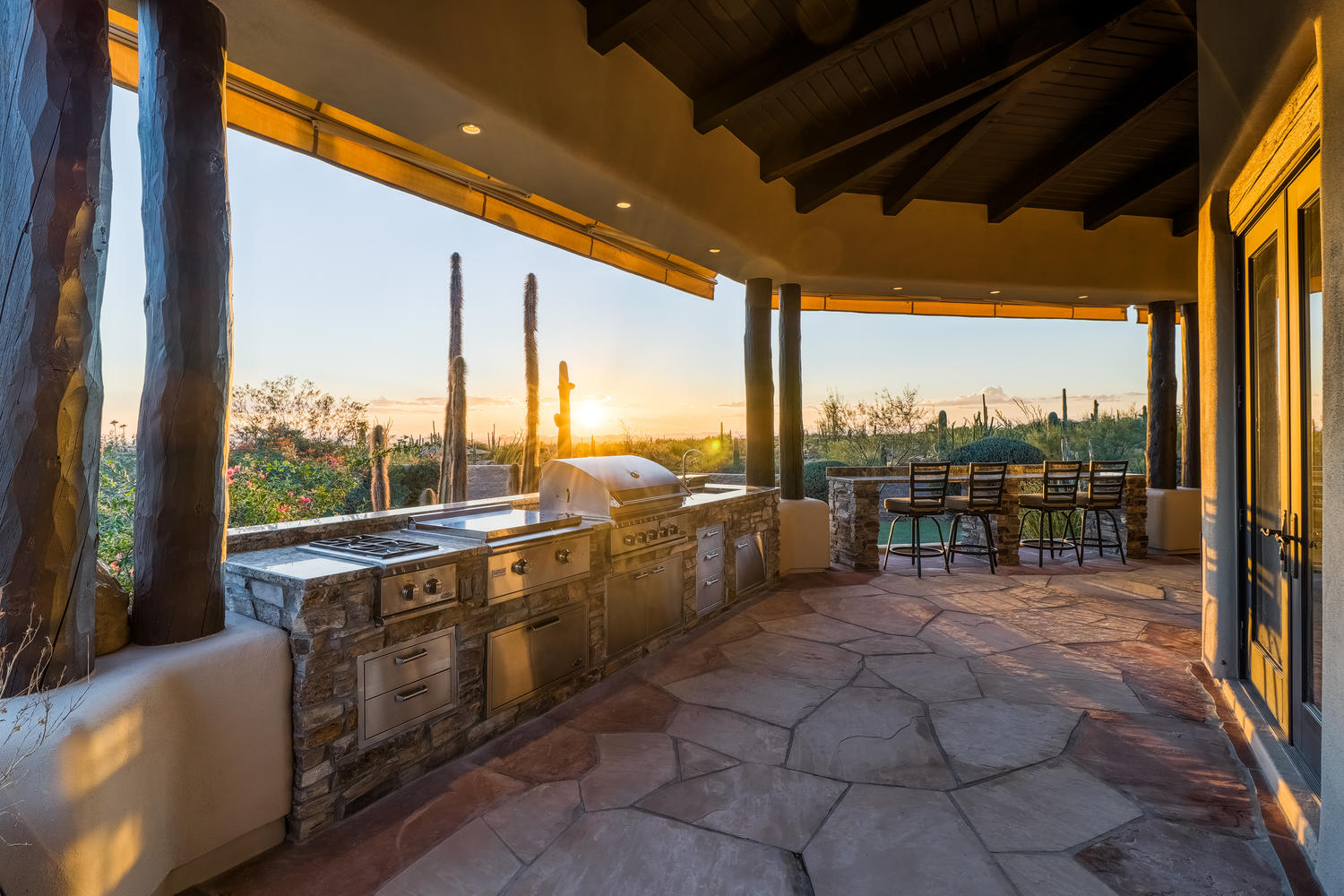 Can you imagine the possibliities with a fully covered patio? This one is obviously a unique one with unique characteristics. But that doesn't mean your own backyard can't have it's own unique characteristics added with your new covered patio. If you love to barbecue all year long, you shouldn't have to take a break because of the summer heat! Add some fans to your covered patio and enjoy the temperature difference while protected from the sun!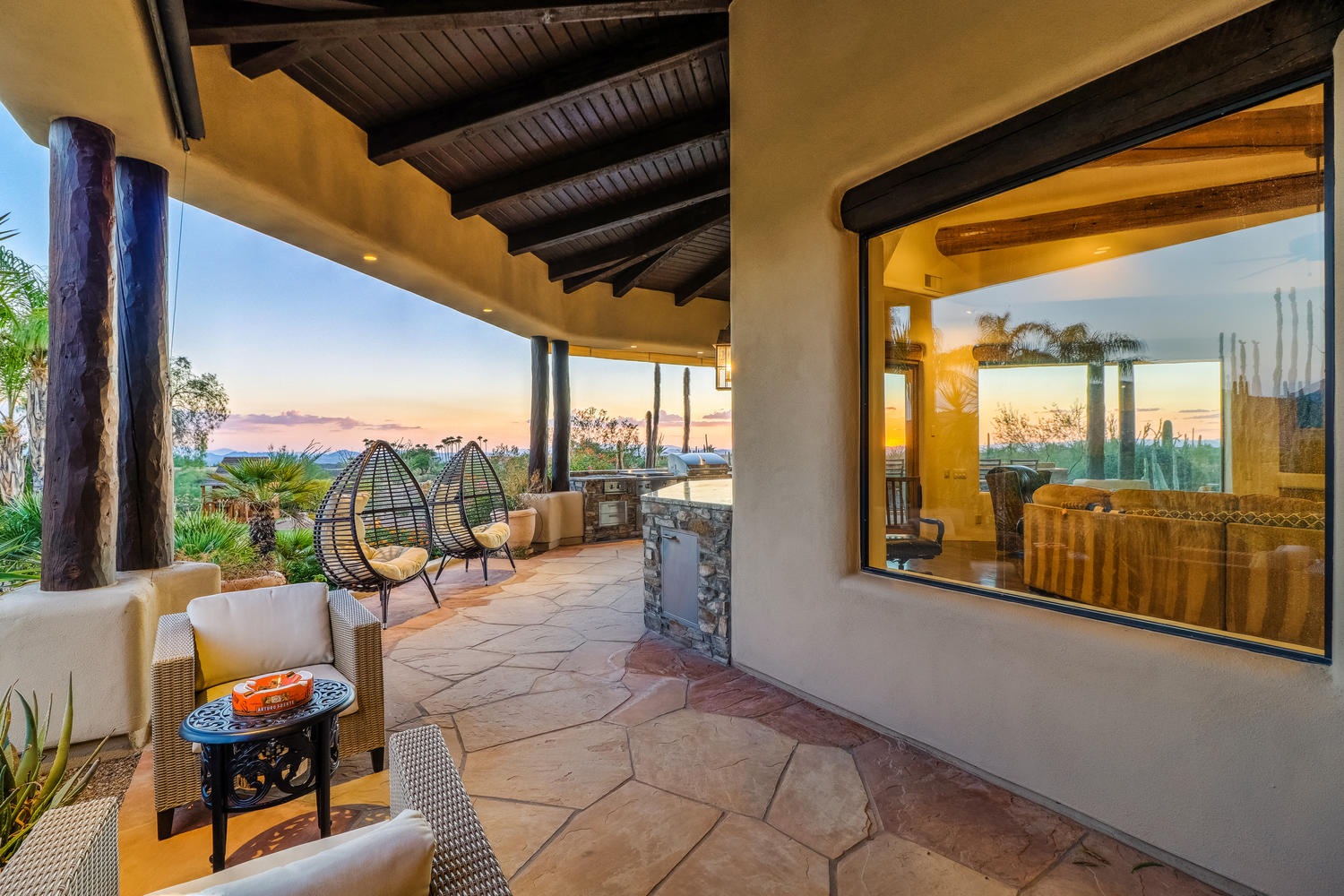 We love that this type of remodel gives you more outdoor living space too! Don't discount what a difference seating and decor can make to an outdoor patio.A lot of people have more space in their backyard than they realize and aren't utilizing it. You may feel stuck and not even sure where to start or what to do with your patio. Don't worry, our interior designer, Brenda, helps our clients with all of their design needs. Give us a call if you're interested in a patio remodel!