3 Signs You Are Ready to Build a Custom Home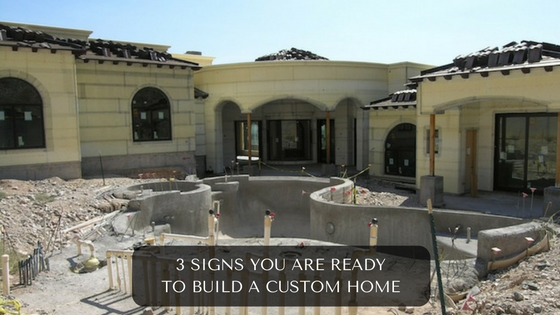 Deciding to build a custom home is often a well thought out decision and not one made on a whim! Whether you are actively saving to build your custom home or feel ready to take the plunge, it's important to have realistic expectations about the process. Building a custom home is not for everyone. If you and your family can relate to these 3 signs, then you could be ready to partner with Arlington Custom Builders to build your custom home.
You need more space
Do you have a lot of out of town visitors that love to stay with you? Maybe
you have a special hobby or interest that needs special accommodations.
Building a custom home, allows you to create unique spaces that work
specifically for your family and needs. If you are able to look ahead and see
what spaces you will need, then building a custom home could be for you!
You prefer shiny and new (new home, new neighborhood)
If you are the type of personality that prefers to be first, then a custom home could be for you! Oftentimes, building a custom home means being the first home in a developing neighborhood. The advantage to this is you get to meet your neighbors as they come in, instead of being the new family on the block! You also prefer not living in a space that has been pre-owned. You appreciate a place with no history that allows you to make the first impressions.
You know what you want
If you have been called picky or a perfectionist then building a custom home
could be a great option for you. This is especially noticeable if you have gone
house shopping and can't find a space that fits your requirements. Do you
find yourself late at night on Pinterest, saving different ideas for your ideal
home? When building a custom home, you have to be able to make decisions
on all aspects of design and layout.
Do you identify with any of the above? If yes, then you could be the ideal client for building a custom home! Working out a budget and saving is a crucial step before you can build your dream space. Reach out to us today to see how we can help make your dream home a reality.